Luxury lifestyle online community YHouse has received funding of RMB120 million (approx: US$18.8 million) in its B Series financing round, with SAIF Partners and Fortune Capital as lead investors, according to YHouse's founder Liang Wang. He said the funds would be used to upgrade its products and technology, expand its city coverage and for recruitment and developing its brand for accessible luxury living.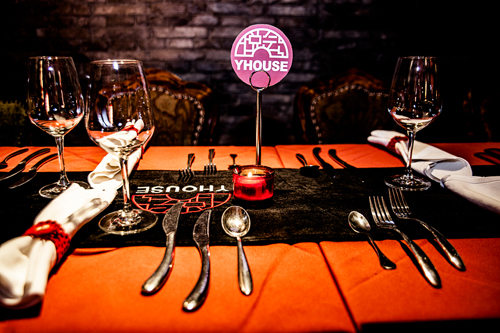 Fine dining to make up half of YHouse's offerings
YHouse is an O2O luxury lifestyle service platform for affluent middle-class and urban white-collar professionals. The platform lists 1,800 high-end luxury brands and haute cuisine establishments for its 9 million users.
YHouse has also set up service centers in over 15 first- and second-tier cities to form user groups with specific interest, such as haute cuisine, wine tasting, yachting, scuba diving and horse riding, and encourage users to share experiences on the platform.
YHouse generates revenues from advertising and transaction fees under its current business model. It already has advertising partnerships with major luxury brands such as Aston Martin, Rolls-Royce, Ferrari, LVMH Richemont Group and Vertu.
Mr. Wang estimates that its income from advertising will exceed RMB100 million by the year end and has the potential to reach RMB100 billion in the future. Its monthly transaction volume averages at tens of millions of RMB and is set to grow further.
Mr. Wang said YHouse is positioned to provide booking solutions to meet demand for luxury leisure and recreational lifestyle products. It plans to expand its haute cuisine products and make half of its listings dining related, while on the other hand de-list its tourism products in order to focus on more accessible products.(Translation by David)