ChinaTravelNews, Jimmy Zeng– Youpu, a startup specializing in independent itinerary planning for outbound travel, announced it raised several million yuan from investors led by CGV and included Matrix Partners China, Cheers Capital Partners and Zuoyu Capital in its A Series financing round.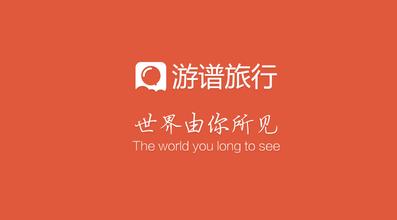 Youpu boasts a sterling cast
Youpu kicked off its service in December 2014 and officially launched its app in March this year after a series of fine-tuning. The company leverages its professional-generated content (PGC) produced by its professional team to offer users information on independent outbound travel planning and itinerary-based booking services. Its service network covers over 20 overseas destinations now and will increase to over 40 destinations by the end of the year.
As a startup, Youpu boasts a sterling cast for its core team. Its CEO Xiaojian Li was formerly Lonely Planet's China regional vice president and has years of experience in the field of travel content. COO Yang Zhao, an expert in online operations, was formerly vice president at OTA Kuxun when it was still owned by Tripadvisor. CCO Ming Zhong was former CEO of OTA Wowoyoo and has rich experience in tourism product procurement.

Tackling the information hurdle with PGC
"In the past, the biggest issues for overseas travel were lack of time, money and information. With rising living standards brought about by economic development in China, time and money are no longer issues and information is the only hurdle, and that's where Youpu comes in," Mr. Li said.
Youpu seeks to blaze a new trail with PGC, offering users an alternative to complicated user-generated content (UGC) platforms that confuse them with an avalanche of information on travel ratings and tips.
Ms. Zhao says Youpu has signed up many professional travel writers to serve as itinerary designers and has established a huge PGC team to thoroughly investigate destinations and build point-of-interest (POI) databases.
Youpu's itinerary design algorithm conducts search and pairing through the POI database based on user's requirements and preferences to produce an individualized data match solution for users.

Focusing on mobile
The content of Youpu's app, be it UGC and PGC, is picture rather than text heavy, allowing users to get a clean and direct feel of the destination and grasp destination information quickly when browsing. Ms. Zhao claims is second-generation level for tourism content presentation.
Marketization of PGC online spaces
Although Youpu already has plenty of content, a quality itinerary planning tool still depends on keen understanding of tourism products and the ability to integrate the products in order to package relevant products for users. The tool must also be able to directly handle bookings and payments to complete the service loop on one platform.
Mr. Zhong said Youpu will first procure fragmented products from comprehensive or vertical suppliers, then group them by basic travel functions such as driving, guide, attractions and dining, and finally match them with related PGC.
However, Youpu is still dealing with its shortcomings of having its users redirected to third-party platforms for booking and the platform's information updating has yet to be perfected. Ms. Zhao admitted there is growing pain, but pledged the company will improve its interface as well as the monitoring of the booking process and product inventory management, using a combination of automated and manual means.(Translation by David)