Leading Chinese online leisure travel company Tuniu announced its net revenues increased by 111.9% y-o-y to RMB1,518.2 million (US$ 244.9 million), Gross bookings increased by 115.2% to RMB2.1 billion (US$339.5 million) y-o-y, Total number of trips from organized tours (excluding local tours) increased by 99.1% y-o-y and the total number of trips from self-guided tours increased by 176.2% y-o-y and Mobile orders contributed to over 60% of total online orders in its unaudited financial results for the second quarter ended June 30, 2015.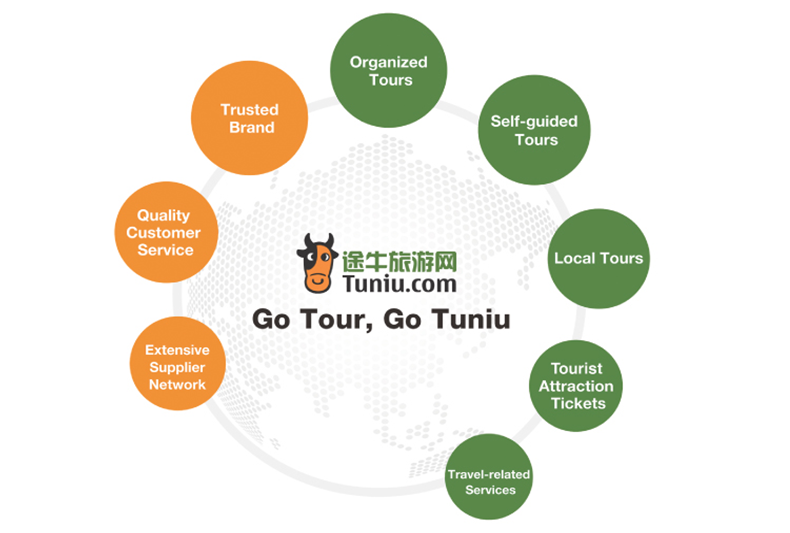 Tuniu's multifacted operations

Tuniu now has a total of 85 regional service centers throughout China, which includes the 10 service centers opened during July.
Investment in Beijing-based packaged tours wholesaler
Tuniu also announced an investment for the majority stake in a leading Chinese outbound packaged tour wholesaler Beijing Global Tour International Travel Service, expected to be completed in the Q3 of 2015.
Beijing Global Tour was founded in 1994 and is a leading packaged tour wholesaler in China. The company offers outbound and domestic tours to both online and offline retail travel agencies. Its products cover over 100 countries and the company has more than 200 employees across its offices in Beijing, Shanghai, Guangzhou, Shenzhen, Chengdu and Chongqing.
Tuniu's investment is step in Tuniu's consolidation of China's travel industry supply chain. In addition to improving Tuniu's access to resources in the upstream travel supply chain, the investment is also expected to help Tuniu improve its capabilities in the direct procurement of products. In the future, the two companies plan to closely integrate their operations to unlock synergies for additional growth and profitability.
Mr. Donald Yu, Tuniu's co-founder, Chairman and CEO, said, "In the second quarter of 2015, our growth continued to be extremely strong with net revenue growing 111.9% year-over-year and our total number of trips exceeding 1 million. As we continue to rapidly expand our business, we are increasingly diversifying our portfolio of travel products. During the recent incidence of the MERS virus in South Korea, we were able to minimize the impact on our business while maintaining positive customer experiences. We are confident that Tuniu's diversification, both in terms of region and travel product type, mitigates the risk that the company may face from future market-specific events."
Mr. Alex Yan, Tuniu's co-founder, President and COO, said, "Our regional expansion strategy continues to display superior results as contributions from regions where we have a local presence continue to rapidly grow. In the second half of this year, we will accelerate the pace of our regional expansion in order to capture the opportunities in local markets that can be enhanced through a regional presence. Additionally, our direct procurement products continue to gain traction with our customers, reaching 25% of our total gross merchandise value in the second quarter, as we continue to enrich our portfolio of products."
Mr. Conor Yang, Tuniu's CFO said, "Our investment in Beijing Global Tour is a positive step in Tuniu's consolidation of the travel industry supply chain in China. We are confident that its management team has the industry experience and expertise to continue to guide its continued growth. We are pleased to work with Beijing Global Tour and integrate its operations to unlock synergies for our mutual benefit."
Business Outlook
For the third quarter of 2015, Tuniu expects to generate RMB2,623.4 million to RMB2,689.0 million of net revenues, which represents 100% to 105% growth year-over-year.