Spring Airlines announced it will make a private offering of up to 38.3959 million shares at no less than RMB117.2 per share to raise up to RMB4.5 billion (approx:US$724.7).Trading of its shares resumes on July 21.
Spring Airlines intends to use the funding to purchase 21 A320 aircraft and to outfit its aircraft with inflight internet capabilities.
The carrier's existing shareholders, actual controller and other controlling parties will not participate in the offering.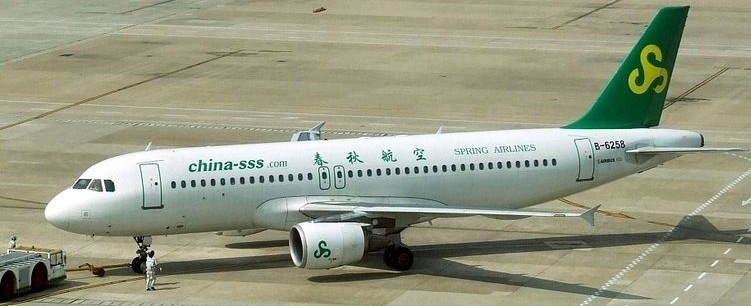 Spring Airlines expects the offering to effectively increase its cash reserves and significantly upgrade its operational capacity and optimize its capital structure.
The new aircraft purchase will expand its fleet and bolster its transportation capacity to enhance its competitive edge.
The inflight internet project will include refitting aircraft with Wi-Fi systems, information management systems and an airline ecommerce platform to facilitate its operational strategy as a low-cost carrier.(Translation by David)