Yet this number might be a bit generous, especially when considering a new report that considers what devices consumers are booking on.
The report, called "The mobile effect: disrupting the competitive landscape in the digital travel market," is the result of a 8,045 person survey of leisure travelers. This demographic has its own unique characteristics as they are not planning for several trips at once as a business traveler might.
One of the key takeaways is that those who are smartphone and tablet owners are more frequent travelers — likely those who have more than one device are higher income, leading to an increased travel budget.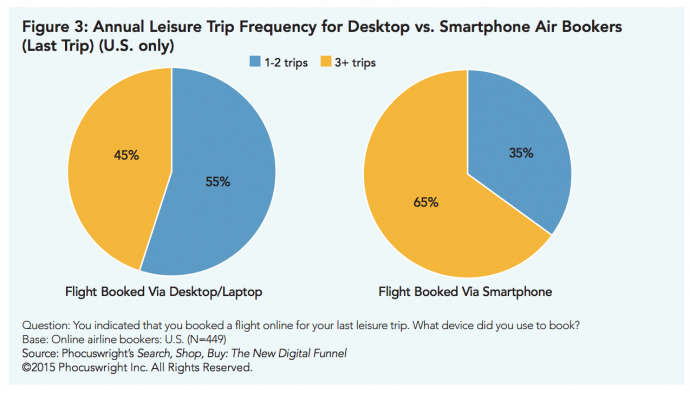 When considering flights, the PC still manages to be the most popular means of booking — except for in China, which maintains a healthy lead on flight bookings via smartphone. This makes sense, as we've seen Cleartrip's ongoing success at pushing bookings through the mobile channel.
The fact that more people in that country have smartphones than PCs explains much of the reason for this disparity, especially because many consumers spring-boarded over the PC and went straight to the smartphone.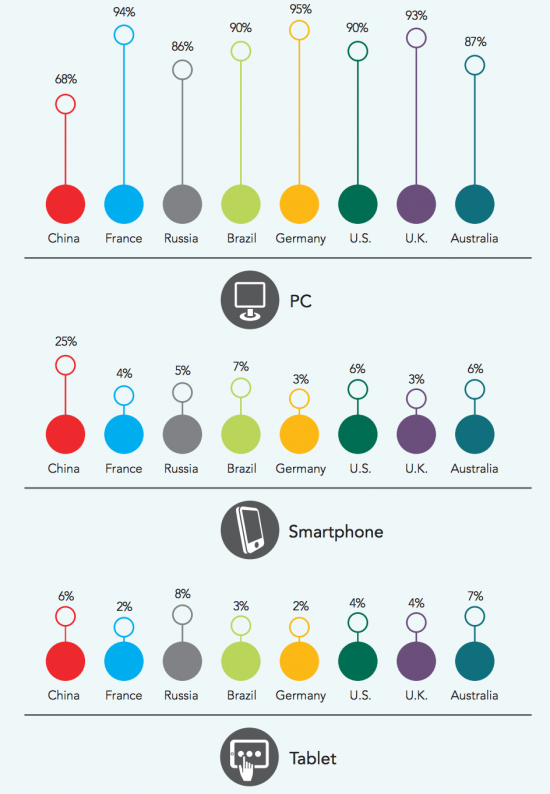 Regardless of perspective, there is still a lot of room for growth with mobile travel bookings — there still hasn't been this expected surge in bookings as consumers become more confident and comfortable with making larger transactions via smartphone.
Another interesting tidbit is that leisure travelers tend towards OTAs in the research and browsing phase while actually preferring to complete bookings direct with suppliers. And it's actually the inverse in China, where the OTAs have offered mobile Web products that far surpass country-specific apps by suppliers. There are also more suppliers in China, making aggregated sources of inventory much more conducive to an OTA's interface.
Here's how these travelers shop via smartphone: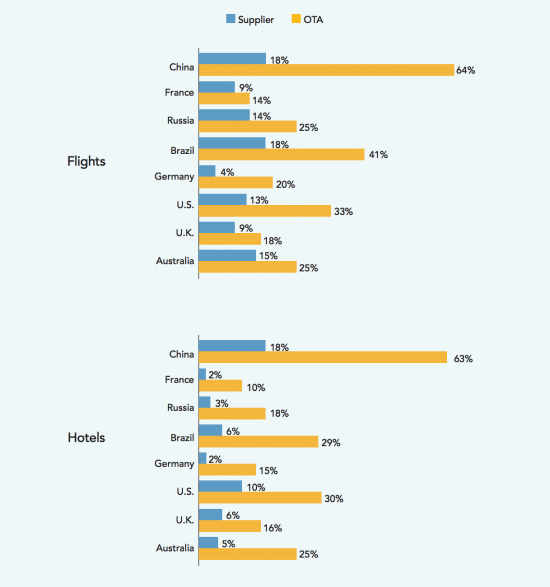 Read original article