ChinaTravelNews - On January 6 Ctrip announced its investment in UK-based low-cost carrier (LCC) B2B platform Travelfusion. The platform established in 2000 offers international airfare search and booking functions to OTAs, meta-search engines and distributors via a consolidated LCC technological interface.
Ctrip's CEO James Liang said the investment in Travelfusion is Ctrip's first step towards globalization.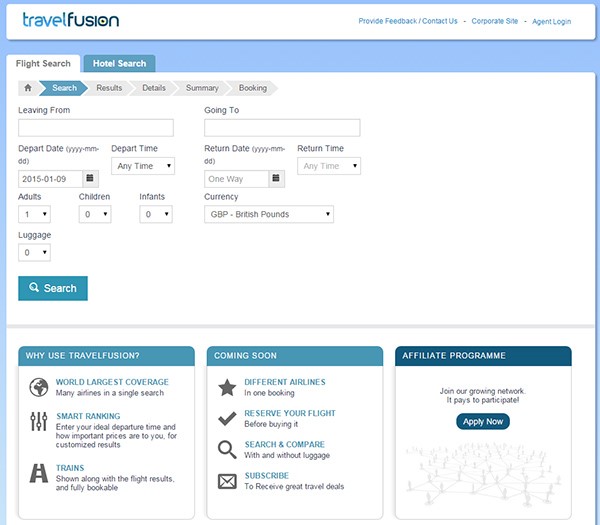 LCCs growing fast in Asia Pacific
Mr.Liang told ChinaTravelNews on January 8 that China is still a budding market for LCCs while the market is already well established internationally. "LCCs are the fastest growing segment in the US taking up an estimated 30% of the market in some regions. In the Asia-Pacific region, LCCs have effectively complemented traditional carriers in Singapore while China is embarking on this sector with Spring Airlines in China and Hong Kong Express."
China is a small but rapidly growing market for Travelfusion, whose key markets are mainly in Europe and North America. "The Asia-Pacific region is the fastest growing region for Travelfusion. As China is the largest leisure travel source market for Asia Pacific and the world, the demand for LCCs in the long run will be significant," he said.
Travelfusion will continue to service Ctrip's competition
With its Travelfusion investment, Ctrip can now link up its Chinese users with Asia-Pacific's regional LCCs to offer more varied airfares. Mr. Liang said LCC linkup technology has higher technical content than regular airlines' because of the auxiliary product fees in addition to the base price.
Travelfusion opened an office in Shanghai in 2008 to build business partnerships with Ctrip, Qunar, LCCSky, Trafree and international travel management companies (TCM). When asked if Travelfusion will continue its business relationships with other Chinese companies after the Ctrip investment, Mr. Liang said: "Travelfusion will forge closer ties with other Chinese companies and enhance product interfaces and real-time service."
Travelfusion will contribute to Ctrip's bottom line
Mr. Liang told our reporter that Travelfusion as a fast growing and profitable company will contribute to Ctrip's bottom line in the future.
He said Ctrip invested more than USD100 million in Travelfusion, without specifying the exact amount and the stake.
Travelfusion is Ctrip's first truly global investment that is not directly related to Chinese tourism, signifying Ctrip's determination to globalize.
Ctrip's tactic against Qunar: low profits high volume
As to Ctrip's price war with nemesis Qunar, Mr Liang said: "The price war was inevitable. Ctrip has adopted the low-profit high-volume tactic by running every type of promotion on tickets and ramping up sales at the expense of profits. But we also have high value-added customers who purchase packaged products and contribute a higher margin."
In our view, Ctrip's investment in Travelfusion will consolidate its strength in international air ticketing but whether it will continue to optimize Travelfusion's B2B Application Program Interface (API) service remains to be seen. After all, providing ammunition to competitors in the cutthroat Chinese OTA market has no long-term strategic value for Ctrip.
(Report by Xianhao Zeng)
(Share information and views with Xianhao Zeng of ChinaTravelNews at goofy@traveldaily.cn Wechat ID: dppqqb)
(Translation by David)
Read related article: Ctrip announces investment in Travelfusion