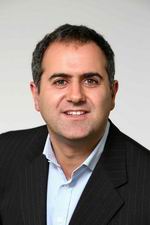 Just a few years ago, when Mobile Travel Technologies was working with its first airline client, seven flight reservations in one week was cause for celebration at the Dublin-based travel industry mobile specialist. Today, transaction volumes via MTT's mobile-optimized websites and booking applications look completely different. "Now we're getting millions of Euros of booked revenue throughout our platform each week," says Gerry Samuels, founder and executive director at MTT.
  As the mobile web has gained traction among consumers, travel companies have worked to adapt, giving travelers an increasing number of tools to manage their trips and access the information they need. Mobile has quickly found its way into the travel industry, but there is plenty of room for improvements that better serve both consumers and travel suppliers.
  MTT was founded in 2005, two years before the iPhone initiated the proliferation of smart phones and began conditioning consumers to access the web anywhere, anytime via handheld devices. The company currently has two software centers, in Dublin and Manila, and doubled its staff in the past year. Its product offerings start with its M2B platform, which has evolved into sector-specific platforms including m2plane and m2bed. It connects to 20 of the world's leading travel reservation systems on the back end, and offers modules for capabilities such as booking, changing reservations, checking in and virtual boarding passes.
  "We are so beyond the question, 'Is mobile relevant for travel?'" Samuels says. "It's absolutely here. It's being used by millions and millions of consumers and serious amounts of revenue are being generated through mobile."
  MTT's first customer for mobile was the UK boutique hotel chain Malmaison. In 2006 2007, notes Samuels, mobile technology was better suited to hotels than to airlines: "On the old handsets, you can imagine if you put in a booking with your name, the name of somebody you were traveling with, your credit card, your address, you have to be pretty persistent to want to do all of that." The simpler reservation process allowed hotels to experiment with mobile first.
  Why travel needs mobile tech
  After first working mainly with hotels, MTT's clients include airlines such as Air Asia and EasyJet. As travel suppliers consider whether to invest in better mobile technology, Samuels sees three ways that they reap rewards.
  One is cutting down on business costs from things like manual check-in desks and call-center booking, by giving customers self-service mobile option. Another motivation for adopting mobile technology comes from its ability to support loyalty programs. "If you are able to offer services to your loyal customers — the abilty to earn points, manage points, redeem points, be looked after when there is a problem —through mobile, then that helps to support long-term loyalty," Samuels says.
  Perhaps the most attractive benefit of creating a mobile platform for interacting with customers is revenue generation, Samuels says, first through reaching those travelers for whom the mobile web is the web: "There are an awful lot of people who may not even have a desktop or a laptop. They may not have internet at home or they just like the convenience of being able to book through their mobile. If you are not on that channel they are not going to be able to book with you."
  Mobile also offers ways to generate ancillary revenue, which Samuels believes can be done without annoying customers. "If you do ancillary well on mobile it can be perceived as being a good service for customers rather than an annoyance," he says, offering up examples from his clients. Air Asia allows travelers to easily tailor their trip via mobile —booking a particular seat, adding a meal, adding baggage. Russia's S7 Airlines offers its customers the chance to book a seat on the airport express train via mobile, skipping the queues that other airlines' customers have to contend with.
  Hot spots for growth

  As travel companies look to boost revenue and improve the customer experience with technology, Asia is showing a great appetite for mobile commerce, says Samuels: "People like their mobile devices in Asia. And there are obviously some markets where people don't necessarily have easy access to laptops and desktops connected by broadband in their home environment." Japan has been a leader in mobile adoption, he says, and now he sees that in other markets. Within a year, Air Asia expects to see 20 percent of its bookings coming from mobile.
  Wherever in the world your customer is, some aspects of the travel experience are better served by current mobile technology than others, Samuels acknowledges: "The biggst use right now would be in the booking stage, in the pre-travel stage. For example checking whether your flight is on time, checking where the hotel is, checking in, late booking and ancillary services. The bit that mobile travel has not really addressed yet is actually during your stay. For, example if you are visiting London and you want to be looked after by your hotel right through the stay, those kind of services are not there. That kind of mobile concierge service is probably still in its infancy, and there are plenty of other areas yet to be addressed by mobile travel."

  After six years developing mobile travel technology, Samuels is convinced that this technology is the way forward in getting the traveler what they want when they want it.
"It opens up a lot of opportunities to engage with the traveler during the travel life cycle," he says. "And it opens up revenue opportunities, loyalty opportunities, service opportunities, and cost reduction opportunities. The growht is quite extraordinary in the adoption of these services."
  Mr. Gerry Samuels will speak on the upcoming TravelDaily China Travel Distribution Summit which will take place at Guangzhou from September 21 to 22, 2010. For more information, please visit the event website at http://summit.traveldaily.cn/16/index_en.aspx