ChinaTravelNews, Ritesh Gupta - One of the vital characteristics of today's transactional platforms is massive computation that drives their performance.

For instance, if we go through how Chinese OTAs are currently facilitating an immersed search experience on their respective platforms, it is clear that the outdated method of asking what flights are available between Beijing and London on a particular date is gradually drifting away. Rather the focus is on facilitating a meaningful interaction that goes beyond the traditional city pair/ travel date box. So you can shop for a flight plus a hotel in a certain destination for chosen dates with multiple variables (say parking, pool, price, star-rating, massage, spa, hotel pick-up etc.) for what can be described as a search experience that can be inspirational or of strong utility.

Acknowledging the need for meeting the demanding requirements of the online market, Martin Herbert, General Manager, Asia, Travelport, highlights that the group, at its core, is in the business of massive computation.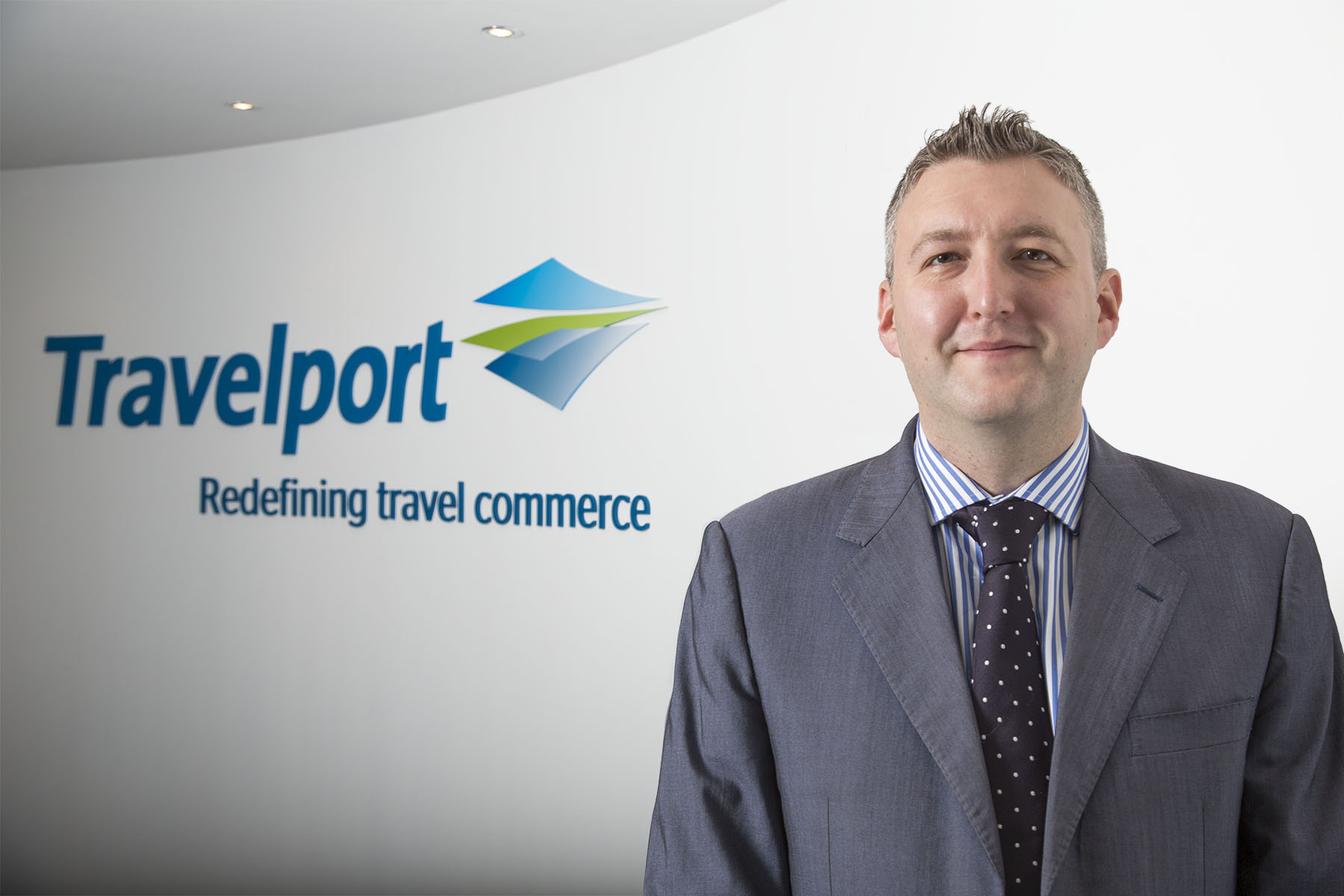 Martin Herbert, General Manager, Asia, Travelport
Reeling off data around the amount of data that the group's systems handle, Herbert pointed out that in 2015, Travelport's travel commerce platform processed at an average transaction speed of 270 milliseconds, over $82 billion of travel spending, and up to 3 billion travel related system messages per day.

Open system/ open platform approach

Such massive computation would not be possible without open systems.

A pivotal force behind what drives Travelport's platform is technology that has transformed their traditional GDS offering. This is reflected in the content available, for example, association with a number of LCCs in addition to network carriers. So as Travelport moved on and embraced an open connectivity approach, this paved way for content and services across a gamut of delivery mechanisms, from XML protocols to more traditional industry sources such as ATPCO.

"We absolutely support an open system/ open platform approach," says Herbert.

"As an example, Travelport has transformed the traditional GDS concept, which had very limited ancillary sales capabilities, into an open platform with XML connectivity and a graphically rich, single user interface to enable marketing and sales of not only full air content, but also full ancillary content," added Herbert.

Travelport asserts that the team has made significant headway by re-engineering their platform. If we just talk of airlines, the group refers to connectivity to airline inventory, integration of content into more traditionally sourced data, enabling sale of ancillary products etc. and this all means the group can capture LCC participation, and also support full range of products and offers.

Herbert said the platform creates synergies and network effects that facilitate revenue growth across the travel value chain – Air and Beyond Air, which include distribution and merchandising solutions for hotel, car rental, rail, cruise-line and tour operators, B2B travel payments, mobile solutions, advertising and an array of additional platform services.

Working with OTAs in China

Travelport has a dedicated team of OTA experts in the Asia-Pacific region who work with Chinese OTAs to understand how their customers search, the fare types they need, as well as tools like Travelport's Search Control Console and eCache to ensure that they optimize their searches to reduce impact to airline systems but maintain high accuracy for their conversion of customers. Through Travelport's API, OTAs are able to connect to us using an "open system" approach and obtain real time access to travel content.

"The biggest challenge when it comes to working with Chinese OTAs is the regulatory environment, hindering the growth of Chinese OTAs to expand both within China and internationally. We look forward to the Chinese travel industry opening up new opportunities for both traditional agencies and OTAs to grow. When that does happen, Travelport will be committed to working with Chinese partners every step of the way," shared Herbert.

Chinese carriers are already working directly with OTAs here, mainly via direct connect agreements. So is it a major threat to Travelport's business going forward?

Absolutely not, stated Herbert.

"We are servicing the travel industry with our technology and aggregated content to enable online and offline travel agents access to over 400 airlines globally, as well as car rentals and over 650,000 hotel properties. It's great if OTAs have the resource to manage and implement each direct connect agreement on their own, but the reason why many OTAs choose to work with Travelport is so they can have the content that we've aggregated for them, via a single connection, and can shop across many suppliers and routings in a single search whilst they focus on driving and growing their core business," explained Herbert.

It must be mentioned that carriers in China and even foreign airlines are relying on foreign GDS companies as they work with OTAs in China. So be it for Spring Airlines working with Ctrip for international flights or Air France KLM working with Alitrip, such distribution agreements involve foreign GDSs.

Indirect sales in China

Assessing how online indirect sales has shaped up in China, Herbert mentioned that indirect suppliers such as OTAs, B2B shopping and meta-search platforms are better able to service the consumers and provide a much better user experience than suppliers directly. "Usually, the indirect suppliers are more committed to investing in technology, enabling them to better identify and market to their customers than supplier direct can. The key advantage that the indirect channel has is the ability to provide customers with choice, providing all the options and itineraries, pricing across a number of airlines for the optimal travel solution for the customer," he said. He further added they can also provide add-on products such as car rental, accommodation and destination services, providing a more streamlined booking experience.

Capitalizing on mobile commerce

Herbert said the Chinese government has made exceptional effort in building and growing the mobile and data infrastructure. "This I believe is one of the reasons why Chinese are such early adopters of mobile technology and Chinese consumers are tech savvy and jumping straight to smartphones for daily usage," he said. "According to PhocusWright, in 2014 50% of OTA gross bookings came through mobile channels, and by 2017, this is expected to grow to 73%. Without a doubt, China leads all markets in mobile booking as it leapfrogs in smartphone technology," who added that Travelport is well positioned with their MTT acquisition and technology to support Chinese OTA looking to go online.

Just the beginning

Players like Travelport continue to build strong partnerships with the leading travel industry players in China, even though the current environment limits the extent to which they are able to do so.

"Considering the size of the industry in China, we have made limited penetration as we are still bound by the regulatory environment. However, we are still growing in China and have offices in three major cities. We are working with a number of OTAs such as Alitrip as well as technology companies to provide solutions for search functionality as well as booking capability for car rentals and hotels. We are also assisting many Chinese travel agents to expand beyond China. We look forward to working with more companies in China as the regulatory environment opens up," summed up Herbert.

Mr. Martin Herbert will give a keynote speech on "Trends and Technology Shaping Travel" at 2016 TravelDaily Conference. He will review the technology trends shaping the world of travel, and how savvy travel leaders can leverage them to stay ahead of the competition.