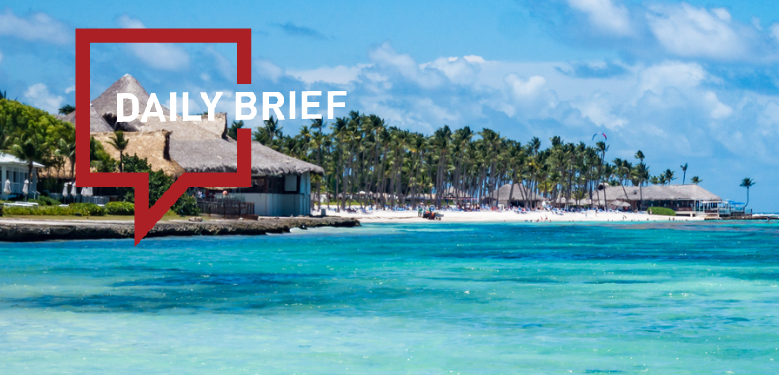 BCD Travel appoints Greater China leader to expand role and oversee Japan market
BCD Travel has announced a leadership change in its Japan operations. Jonathan Kao, the current Managing Director for Greater China, will assume an expanded role as the Managing Director for North Asia, effective January 1, 2024. In this capacity, Jonathan will oversee BCD Travel's operations in China, Hong Kong, and Japan.
Return of regular flights from China signals a major boost for San Francisco tourism
Tourism to San Francisco's Bay Area from China and many other Asian countries has been virtually non-existent since the pandemic, but that could soon be changing. Airport spokesperson is eager to see more destinations in China regularly appearing on the arrivals and departures board.
Chinese tourists top number of trips to Russia
In the nine-month period, the Russian Federal Security Service's border service registered 429,100 foreign tourist trips to the country, and 105,800 of them were made by Chinese citizens, the report said.
Taiwan to allow tour groups to visit China
Taiwan will allow tour groups to visit China from March at the earliest, reports said Nov. 3. At the opening of the Taipei International Travel Fair (ITF), Transportation Minister Wang Kwo-tsai said the end of the ban was likely to be issued before the Lunar New Year. Registration for the tour groups begins March 1. The ban on tours of China was imposed because of the COVID-19 pandemic, but travel agencies have been pressuring the government for a change.
Macau had nearly 23 million visitor arrivals Jan-Oct
Macau recorded "over 22.72 million" visitor arrivals for the year to October-end, or circa 75,000 arrivals per day on average, said Maria Helena de Senna Fernandes, director of the Macao Government Tourism Office (MGTO), in comments aired on Friday by the Chinese-language radio service of the city's public broadcaster, TDM. Macau's visitor-arrival tally for the first ten months marked a "68 percent recovery" relative to the same period in the pre-pandemic trading year of 2019. The MGTO boss described the comeback as "satisfactory", given the intervening disruption to tourism wrought by Covid-19.
Delivery of China's first domestic large cruise ship marks progress in manufacturing
China's first domestically made large cruise ship, named Adora Magic City, was formally delivered over the weekend, a development that experts said marks a breakthrough for China's high-end manufacturing and international cooperation. The ship, which is 323.6 meters long and weighs 135,500 tons, has 2,125 guest rooms, 22 unique restaurants and bars and enough room to accommodate 5,246 people. Tickets for the maiden voyage, scheduled on January 1, 2024, have been available since September 20.
Hyatt optimistic on hotel pipeline bet in China
Hyatt has bet more of its future on China than any other Western hotel group. It has 40% of its hotel pipeline there — a greater percentage than the hotel development pipeline of any public company in its peer group. Yet China's economic growth post-pandemic has been sluggish as it struggles with a commercial property crisis and a municipal debt crisis. But Hyatt executives remained confident in their China strategy. "We're seeing a very strong continuous pipeline growth," said president and CEO Mark Hoplamazian. "I feel really good about the short term."
Sky-high airfares new normal for Hong Kong and rest of world, top Cathay Pacific executive says
Hong Kong travelers will have to accept higher air fares for the foreseeable future with ticket prices unlikely to fall to pre-pandemic levels as the industry's costs have risen exponentially, a top Cathay Pacific Airways executive has said. Lavinia Lau Hoi-zee, chief customer and commercial officer at the carrier, said the airline was "turning on all the taps" to recruit staff and was on track to hire 1,000 cabin crew in Hong Kong this year.