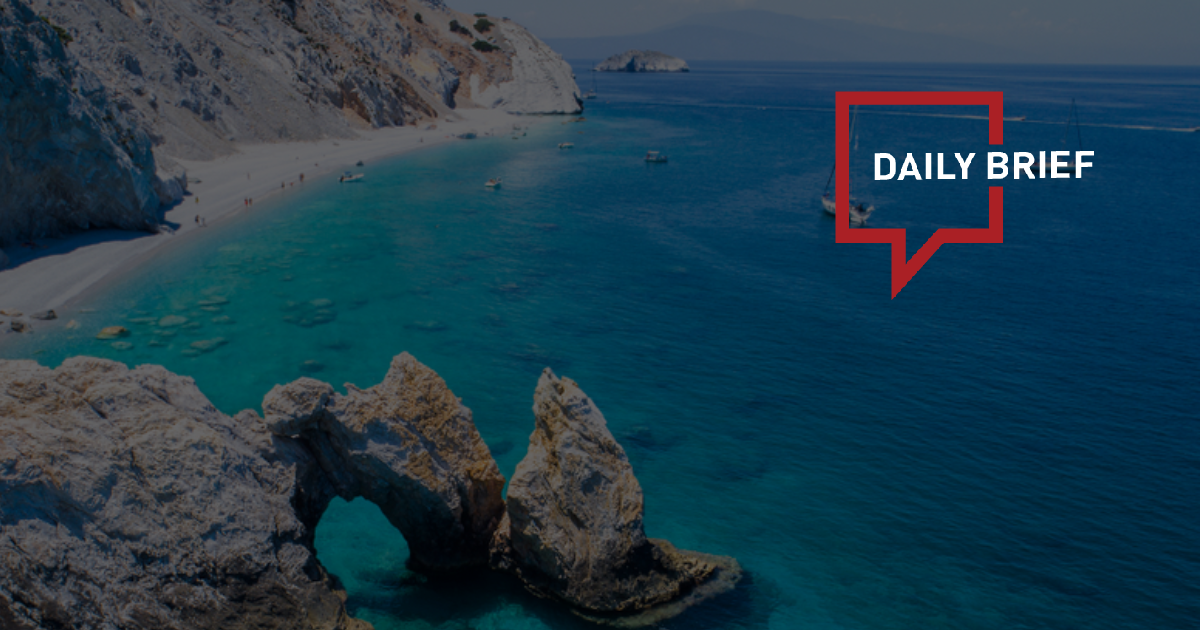 $42.7 billion in hotel development fuels Chinese tourism recovery
The latest data from THP details that at least USD 42.7 billion of upper-segment hotel projects are planned for China over the coming years. The vast majority 96% of sites are newbuilds.
Club Med charts plan to woo tourists in China
Club Med, a global vacation package provider, is planning to make China its largest market in terms of tourist visits in the coming years, says a top executive, as the company bets on the country's tourism market scale, growth potential and innovation capabilities. Club Med has been operating in China for the last 20 years, and currently runs 11 resorts across the country.
IHG CEO expresses support for Greater China's tourism during Visit
IHG CEO Elie Maalouf visited Greater China and expressed commitment to expand investment in the region's tourism industry. IHG currently operates 12 brands in Greater China, covering multiple market segments. The company will focus on expanding its luxury and lifestyle hotels. It recently opened Kimpton Qiantan Shanghai and Regent Shanghai on the Bund.
China's service trade up 7.7% in first nine months
China's service trade value grew 7.7 percent year-on-year in the first nine months of this year, data from the Ministry of Commerce showed on Wednesday. Tourism services continued to recover, with the value of tourism services reaching 1.05 trillion yuan during the period, up 69 percent year-on-year, the data showed.
Hotpot firm Haidilao invests in Japan hotel project (in Chinese)
Haidilao, a Hong Kong-listed hotpot chain company, announced that it will acquire a Japanese hotel project for 2.6 billion yen (USD 17.3 million). The acquisition target is JAPAN HAI, a wholly-owned subsidiary of Haidilao Japan, mainly operating hotels in Japan.
Shanghai hospitality industry in full gear for 6th China International Import Expo
Shanghai's hospitality industry is in full gear for the 6th China International Import Expo, with all-out efforts to provide a convenient and comfortable environment for guests from home and abroad. Plenty of measures are being made to provide exceptional services for attendees at the expo, the Shanghai Administration of Culture and Tourism said on Tuesday.
Nearly 70% of Chinese tourism firms at least doubled profits Jan.-Sept.
Most of the 26 listed Chinese tourism companies that have disclosed their third-quarter earnings have at least doubled their net profit this year from a year ago as more people got excited about traveling after the Covid-19 pandemic. From January to September, 18 travel and hotel companies, or nearly 70 percent of all recorded net profit growth exceeding 100 percent from a year earlier.
Tourists from China and Kazakhstan to enjoy mutual visa-free entries, starting next week
Tourists between China and Kazakhstan will enjoy visa-free treatment from next week, according to the official WeChat account of China Consular Affairs on Thursday, which is expected to boost tourism and trade exchange between the two countries. The rule, which will take effective on November 10, said that Chinese and Kazakh nationals will be allowed to stay in each other's country for no more than 30 days for single crossing and stay 90 days as part of a 180-day visa-free period.
Mongolia sees record high number of foreign visitors in 10 months
The number of foreign tourist arrivals in Mongolia exceeded 600,000 by the end of October, an all-time high and surpassing 2019's total, the country's Ministry of Environment and Tourism said Thursday. Russia, China and South Korea were the biggest sources of tourist arrivals for Mongolia in the January-October period, the ministry said in a statement.