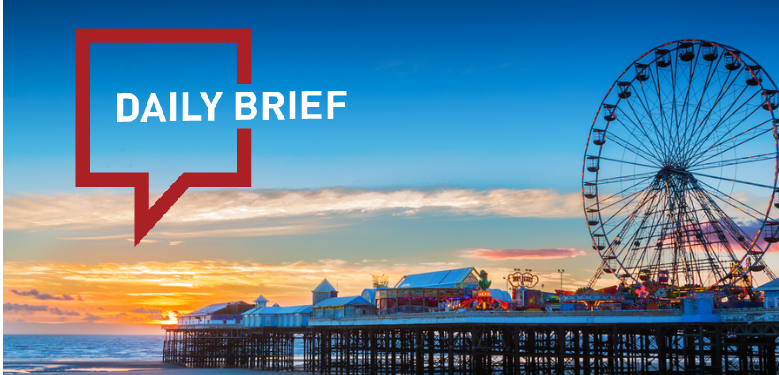 Shanghai Disney's Zootopia land to open in December
Disney's first land themed to its award-winning Zootopia will open December 20 at Shanghai Disneyland, the company said today. Zootopia will be the eighth themed land at Disney's newest theme park, which opened in 2016.
Qantas, China Eastern Airlines withdraw request to regulator to extend pact
Qantas Airways said the company and China Eastern Airlines have withdrawn their application to the Australian competition regulator that sought to extend their joint business. The partnership allowed Qantas and China Eastern to coordinate passenger and cargo movement between Australia and China.
Agoda and Meituan partner to boost Chinese outbound tourism
Digital travel platform Agoda and Meituan announced a strategic partnership catering to the resurgent Chinese travel market. This collaboration will encompass the sharing of resources including hotel inventories and various other hotel-related content such as photos, reviews, and facilities. These exchanges will take place within critical business domains, including supply chain management, product offerings, technology, data intelligence, and more.
H World Group reports strong growth in Q3 preliminary results
H World Group announced preliminary results for hotel operations in the third quarter ended September 30, 2023. For the Legacy-Huazhu business, RevPAR recovered to 129% of the 2019 level, supported by the strong travel demand. While the RevPAR growth continued to be primarily driven by ADR growth, the occupancy rate recovery also improved sequentially this quarter. Steigenberger Hotels GmbH and its subsidiaries (DH) continued its business recovery trend and its RevPAR recovered to 107% of the 2019 level.
Airbus delivers China-assembled aircraft to Tibet Airlines
Airbus delivered on Friday an aircraft assembled in north China's Tianjin Municipality to a Chinese airline. Tibet Airlines received its first A319neo aircraft assembled in Airbus' Final Assembly Line (FAL Asia) in Tianjin, which will be deployed on the airline's plateau routes.
Greater Bay Area unveils joint tourism initiative for global appeal
The Hong Kong Tourism Board (HKTB), the Department of Culture and Tourism of Guangdong Province and the Macao Government Tourism Office (MGTO) have jointly launched a new promotion on the Greater Bay Area (GBA) tourism brand. The campaign kicked off with the first large-scale overseas GBA promotion event after the pandemic in Bangkok, Thailand, under the theme "Greater Bay Area – Connecting Great Experiences".
Business travel to China lifts off amid tariff talks
Australian businesses are increasingly travelling to China as hopes strengthen of an end to punitive trade sanctions. Corporate travel bookings at Flight Centre grew 48% between the June and September quarters as China continues to open up from COVID-19 border restrictions and rebuild airline capacity.
Chinese tourists have returned to buying in Italy
Chinese tourists have returned not only to traveling but also to shopping abroad. Italy included. Awaited by many operators, the Golden Week 2023 represented an important litmus test on multiple fronts: confirmed by on the one hand the desire of the citizens of the former Celestial Empire to travel again now that the law allows it (last year, at this time, the borders were still closed due to the zero Covid policy) and on the other the wave of "revenge shopping" linked to travel.