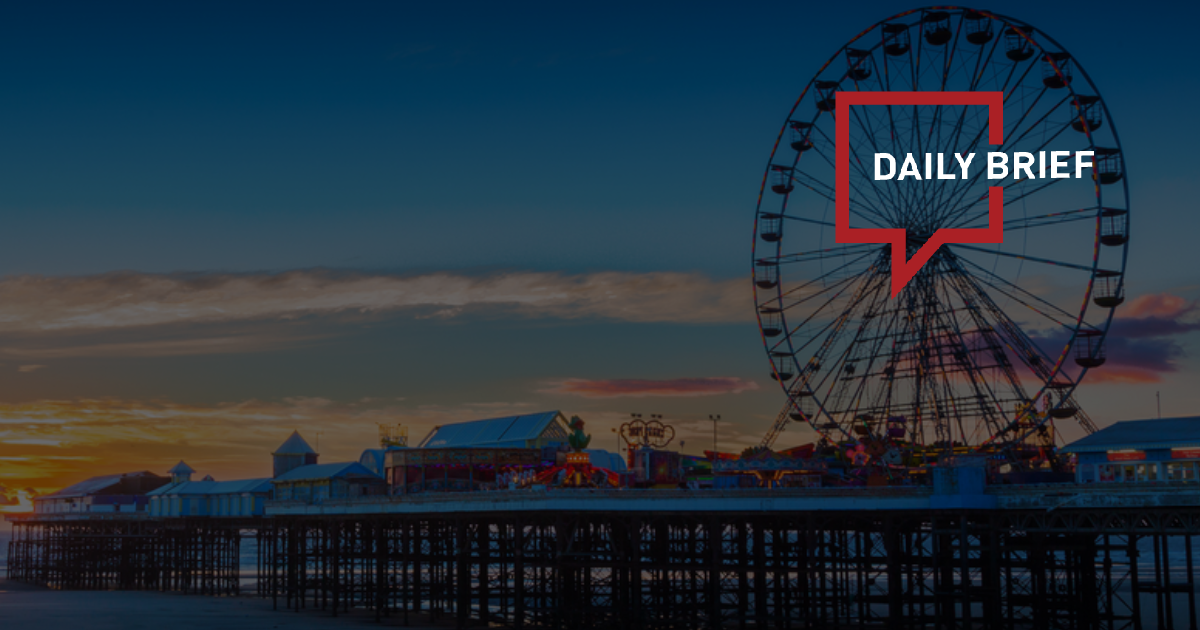 UnionPay, TripLink launch a virtual commercial card in Singapore
>> Global payment network UnionPay has partnered with TripLink International, a financial arm of Trip.com Group, to introduce the UnionPay Virtual Commercial Card in Singapore. This initiative marks UnionPay International's (UPI) first B2B virtual card designed to address the cross-border payment needs of businesses.
Fliggy's travel data reveals major new trends in destinations and travel styles
>> Alibab's Fliggy has released its travel data for the Mid-Autumn Festival and National Day holidays in China. This year's 8-day Golden Week holiday saw a double-digit growth in the total value of fulfilled transactions for hotel and flight bookings within China compared to the same period in 2019. The number of people who made bookings for international flights reached a peak for the year, while in the month leading up to the holiday, the total value of visa application service transactions through Fliggy witnessed a remarkable increase of over 70% compared to the month leading up to this year's Labor Day holiday.
Mainland tourists in Hong Kong skip shopping for experiences
>> As mainland Chinese tourists return to Hong Kong in force, many are favoring experience-packed itineraries instead of shopping sprees on tour buses. The National Day fireworks show returned to Victoria Harbour for the first time in five years on Oct. 1, attracting about 430,000 spectators, including many mainlanders.
Wyndham debuts in Greater China with two strategic hotel openings
>> Wyndham expands its presence in China-Taiwan with the addition of two marquee brands, adding 282 rooms to its extensive portfolio in the Greater China region. The hotel chain group announced the opening of TRYP by Wyndham New Taipei Linkou and Wyndham Sun Moon Lake in partnership with Qingyu Property Co. Ltd and Lijing Enterprise Co. Ltd, respectively.
Hong Kong's Greater Bay Airlines to double fleet by mid-2024
>> The chief executive of Greater Bay Airlines has said he will double the current four-strong B737-800 fleet to eight by mid-2024 and aims to have 23 aircraft by 2028. CEO Stanley Hui Hon-chung also told Hong Kong-based media last week that the first of fifteen B737-9s on order at Boeing will start arriving in August 2024. After launching in the second half of 2022, Greater Bay Airlines presently operates four B737-800s from its Hong Kong base to Bangkok Suvarnabhumi, Ho Chi Minh City, Osaka Kansai, Seoul Incheon, Taipei Taoyuan, and Tokyo Narita.
Chinese tourists flock to Dubai during Golden Week on free visa
>> Chinese tourists flocked to the Middle East during the eight-day Golden Week holiday, as popular travel destinations like Dubai roll out free visas and increase flight capacity, according to Trip.com Group.
Cambodian official urges more Chinese tourism for economic growth
>> A senior Cambodian official called for more Chinese tourists, saying that their presence has significantly contributed to the kingdom's economic and touristic growth and poverty reduction. Ministry of Tourism's Secretary of State and Spokesman Top Sopheak said Cambodia received 364,844 Chinese visitors during the January-August period this year, a year-on-year increase of 611%. The number accounted for 10.4% of 3.5 million international tourist arrivals to the country during the first eight months of this year.
Tanzania records more foreign tourist arrivals
>> Tanzania recorded 231,104 more foreign tourist arrivals in the first eight months of this year, or up 25.7 percent, compared to the number registered in this regard for a similar period last year. The country identified China, Russia, and India as Tanzania's new strategic tourism markets, aiming to meet the country's target of attracting 5 million international tourist arrivals by 2025.
Two tourists banned for life from a scenic spot in China after treacherous hike
>> Two tourists have been handed a lifetime ban from entering the Siguniang Mountain scenic area in Southwest China's Sichuan Province, after disregarding park regulations during a treacherous hike. The decision came in the wake of a growing number of accidents and incidents involving outdoor enthusiasts in the region.