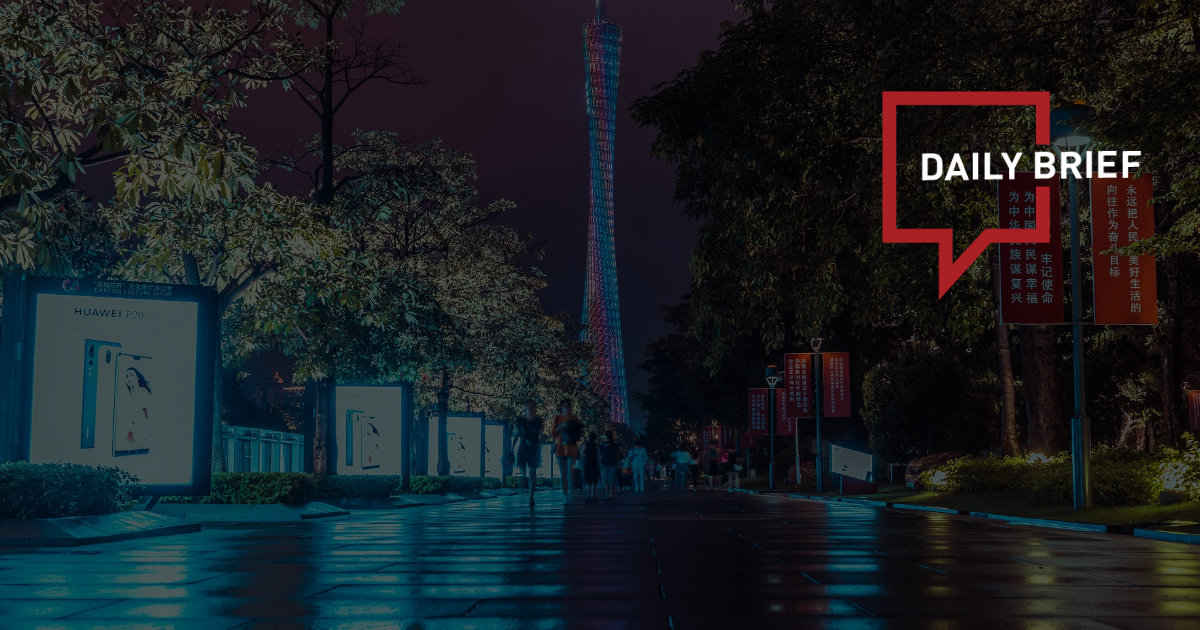 U.S. airlines expect further easing of China flight limits this winter
>> U.S. and Chinese airlines are eager to resume nonstop flights between the two countries following a diplomatic accord in August doubling the number allowed. Sources indicate that the major U.S. carriers believe the DOT will raise the cap this winter to accommodate all of the airline schedule requests. Prior to the pandemic, there were more than 350 flights a week between the U.S. and China, according to Cirium Diio schedules. The proposed 63 flights a week would represent just 18% of the flights operated four years ago.
Asian Games brings surge to Chinese tourism
>> The ongoing Hangzhou Asian Games, combined with the upcoming Mid-Autumn Festival and National Day holiday, are expected to drive China's tourism sector to new heights. As of September 20, data from online platforms like Meituan and Dianping revealed a remarkable 380 percent surge in dine-in orders within the catering industry compared to the same period in 2019.
Chinese airlines, airports gear up for Golden Week travel rush
>> Chinese airlines are gearing up for the upcoming Golden Week holiday by increasing flights and expanding their destinations. Beijing Capital International Airport (BCIA) is expected to handle approximately 1.33 million passenger trips during this period, with an average of 166,200 per day.
Hong Kong ready for Golden Week rush, says John Lee
>> Hong Kong's leader, John Lee Ka-chiu, said on Tuesday that he expects the National Day Golden Week holiday to attract many tourists to the city, and the Culture, Sports and Tourism Bureau will implement measures to cater to the surge in visitors. The Chief Executive also said visitors will be able to enjoy Hong Kong's night vibes with waves of events under a government campaign promoting the night economy.
Cathay Pacific Hong Kong lounge changes coming
>> Cathay Pacific will take back the management of its Hong Kong lounges in-house starting in November. F&B and cleaning continue to be provided by Sodexo, but Cathay will directly employ all passenger-facing employees.
Airbus breaks ground on second China final assembly line
>> Airbus on Thursday broke ground on its second final assembly line in north China's Tianjin Municipality as the European aircraft manufacturer seeks expansion on the Chinese market. The expansion project is planned to enter into service at the end of 2025, Airbus said in a statement.
Malaysia to introduce visa exemptions for Chinese tourists
>> Malaysia is set to implement visa exemptions for Chinese tourists, according to Minister of Tourism, Arts and Culture Datuk Seri Tiong King Sing. The move comes after a remarkable influx of 178,150 Chinese tourists in the first quarter of 2023.
Chinese tourists are back, but for now they stay local
>> Domestic travel has rebounded strongly in China, but outbound tourism is recovering much more slowly due to visa backlogs, a lack of international flights and security concerns. Despite the notable recovery of domestic travel within China, FDI remains sluggish in the country's tourism cluster. FDI projects were down 76% in the first seven months of 2023 compared with the same period of 2019, according to fDi Markets, steeper than the global decline of 66%.
China's tourism market speeds up recovery
>> China's tourism market will speed up recovery with consumption potential expected to increase further during the upcoming holidays, China Securities Journal reported on Tuesday. The country's railway ticket sales reached an all-time high of 26.95 million, marking a historic high for daily ticket sales on Sep 22, according to China Railway data. From September 13 to 22, a total of 199 million railway tickets were sold.