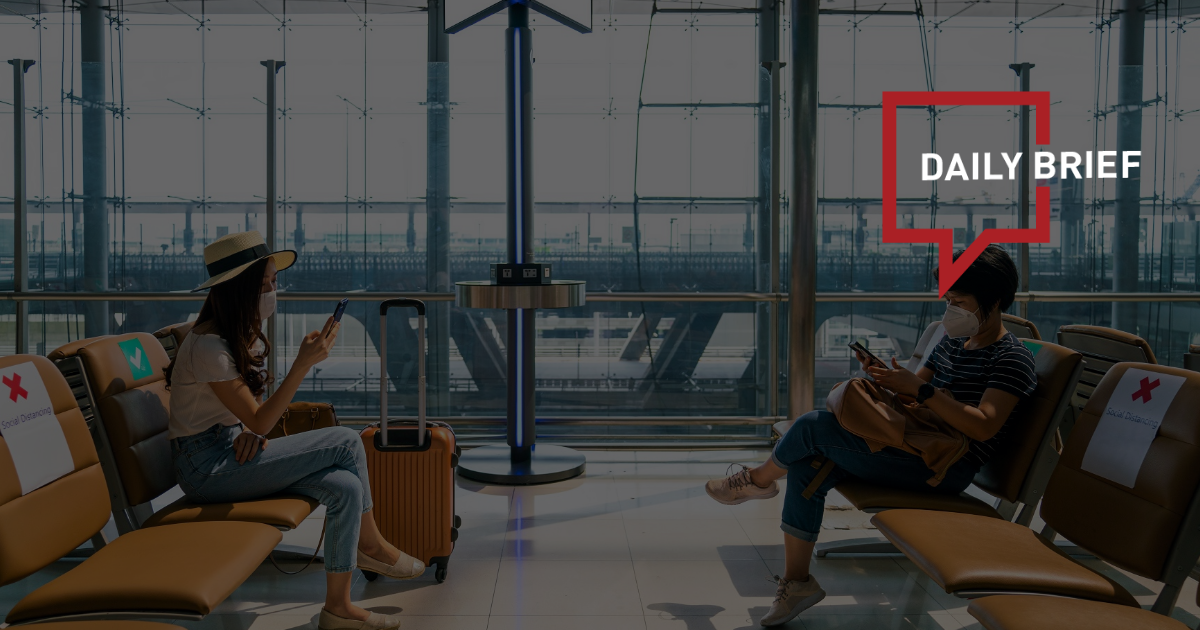 Universal Beijing Resort temporarily closed on national mourning day
>> Universal Beijing Resort said it will be temporarily closed on December 6, in observance of national mourning arrangements and activities for late former President Jiang being held across the country. The closure entails Universal Studios Beijing, Universal CityWalk Beijing, The Universal Studios Grand Hotel and NUO Resort Hotel. Universal Studios Beijing and Universal CityWalk Beijing will resume operation on December 7.
China may announce 10 new COVID easing steps on Weds
>> China may announce 10 new COVID-19 easing measures as early as Wednesday, two sources with knowledge of the matter told Reuters, supplementing 20 unveiled in November that set off a wave of COVID easing steps nationwide. Three years of zero-tolerance measures from shuttered borders to frequent lockdowns have battered China's economy.
Investors bet China's rally on easing COVID curbs will be furious but fleeting
>> Investors piling into China's tourism, catering and beverage stocks as Beijing eases strict COVID-19 curbs are also keeping an eye on the exits, factoring in risks of a surge in infections early next year that could hit consumption and production.
China revises rules for provision of online ride-hailing services
>> China has revised rules for the provision of online ride-hailing services, the Ministry of Transport said on Monday. Ride-hailing companies can be fined up to 30,000 yuan ($4,315) for failing to obtain operating permits, according to a statement on the ministry website.
Airwallex partners with Agoda to support Hong Kong business
>> With the surging demand of international business travel, global fintech platform Airwallex is partnering with Agoda, a global digital travel platform, to make travel planning easier for Hong Kong SMEs and startups. Airwallex Hong Kong customers will be able to enjoy exclusive discounts on accommodation bookings using their Airwallex Borderless Cards.
Winding-up case against Hong Kong Airlines by Irish company adjourned to next year
>> Hong Kong Airlines was petitioned for winding-up in the Hong Kong High Court by Stellar Aircraft Holding Limited, an Irish aviation holding company, in March this year. The case was heard again in the Court of First Instance of the High Court on December 5. The HNA-owned carrier said it has made progress in debt restructuring and applied to postpone the liquidation case for one month.
Singapore a top choice for Chinese travelers: Singapore Tourism representative
>> Singapore has the potential to be a "top choice" for Chinese outbound travelers, once the country reopens and eases travel restrictions associated with the Covid-19 pandemic, suggested Andrew Phua, Singapore Tourism Board's chief representative and executive director for Greater China. Singapore's tally of visitors for this year is likely to be at the "higher end" of the 4 million to 6 million forecast that the city-state's authorities had mentioned previously, said in mid-October Alvin Tan Shen Hui, Singapore's Minister of State for Trade and Industry.
China's ice and snow sector expands to top 1 trillion yuan in 2025
>> China's ice and snow industry has seen robust growth since the country hosted the 2022 Beijing Winter Olympics earlier this year. The sector's market value is expected to exceed RMB 800 billion (USD 113.41 billion) in 2022, before likely topping RMB 1 trillion in 2025, according to market research firm IDG Asia.
RV trips gain popularity in nation, inject impetus into tourism market
>> RV tours have become increasingly popular in China in recent years. The country launched the new C6 driver's license in April, which renders more drivers eligible to get behind the wheel of certain types of RVs. By early October, Chinese authorities had issued 346,000 such licenses, allowing the RV tourism market to embrace more development opportunities. Government authorities, enterprises and businesspersons in China are looking for new ways to stimulate the country's massive tourism sector, and RV tourism is one possibility.