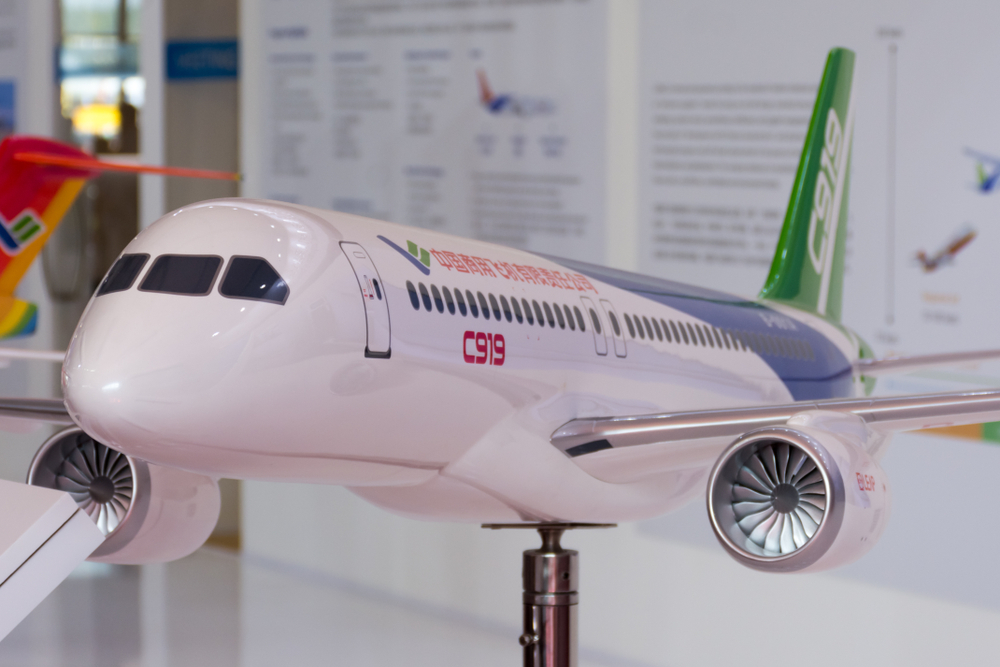 The C919, China's first self-developed large passenger plane, received regulatory approval to start mass production.
The Civil Aviation Administration of China granted a production certificate to C919 maker Commercial Aircraft Corporation of China on Nov. 29, allowing Comac to produce aircraft under an approved quality control system. The C919 received type certification, proving its airworthiness, at the end of September.
Individual planes that roll off a production line also need to secure a certificate of airworthiness to prove they are safe and ready to use. But according to CAAC policy, those made by a firm with type and production permits can obtain the airworthiness certificate without any further tests, except in special cases requested by the regulator, Huang Shuoqiao, an instructor at the Civil Aviation Management Institute of China, told Yicai Global.
The C919 also completed other reviews and tests on Nov. 29. Comac's customer service center was granted certificates for maintenance and flight training, and 15 pilots received flying qualifications.
Production and deliveries will gradually accelerate, a Comac official told Yicai Global earlier. Only few C919 aircraft will be delivered next year, with more expected in 2024.
Read original article