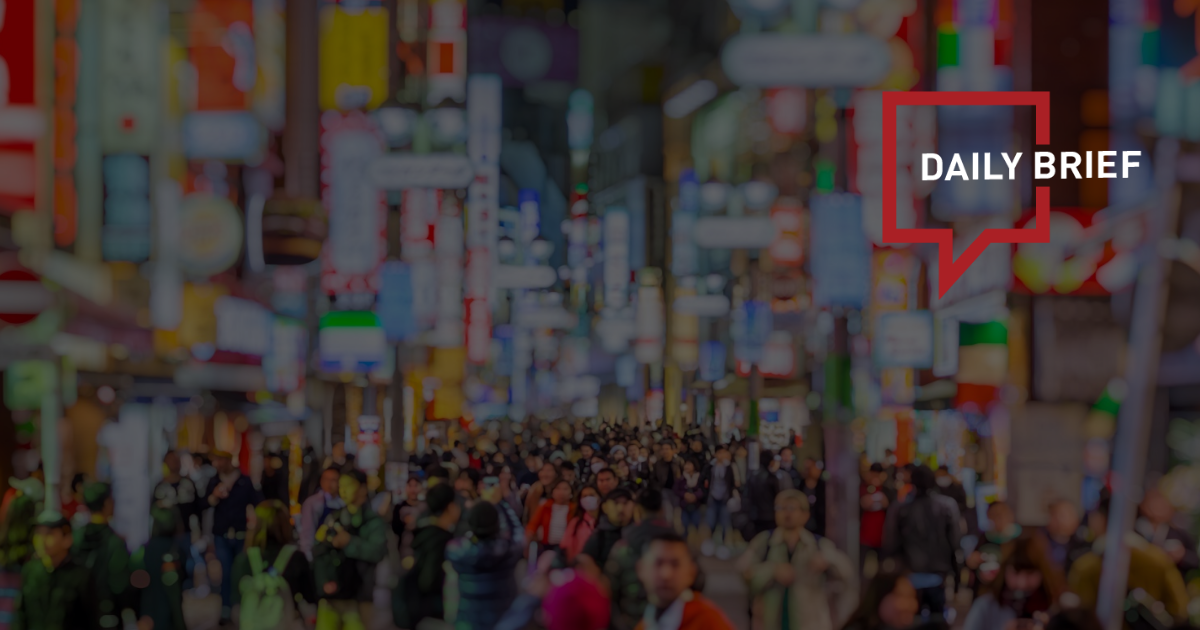 China signals move to ease international-travel requirements to lure investment
>> Chinese authorities Tuesday signaled a move to ease international-travel requirements as part of incentives to attract more foreign investment into the country. In a joint notice issued by regulators including the National Development and Reform Commission, the government asked authorities to make it more convenient for multinational companies' executives, technicians and their families to travel to China.
Hong Thai Travel temporarily closes down branches until Hong Kong fully reopens to the world
>> Hong Thai Travel, one of Hong Kong's oldest and largest travel agencies, has temporarily closed all its branches to minimise operating costs until the city fully reopens its borders to mainland China and the rest of the world.
Universal Resort shuts in Beijing due to COVID measures
>> Amusement park Universal Resort said on Wednesday it had temporarily closed due to COVID-19 prevention measures in Beijing, as cases rise in the Chinese capital despite some of the toughest anti-virus measures in the world. The Comcast Corp-owned park did not indicate when it would reopen, but said it would refund or reschedule tickets.
H World Group RevPAR recovers to 90% of 2019 level
>> Hotel group H World announced that its Legacy-Huazhu hotels' RevPAR recovered to 90% of the 2019 level. RevPAR for its Legacy-DH hotels was 93% of the pre-pandemic level. As of September 30, the group had 8,402 hotels in operation with more than 797,000 rooms.
China Southern to restart flights from Guangzhou to New York as overseas routes resume
>> China Southern Airlines said on Monday that it will resume international flights from Guangzhou to New York on December 1. The news comes as Chinese airlines flock to restart overseas services. China Eastern Airlines said that it would double its international flights from 54 to 108 per week from October 30.
Asiana Airlines to relaunch two Chinese routes in November
>> Asiana Airlines will resume some of its pre-pandemic flights to China as the country progressively eases COVID-19 travel restrictions. The South Korean carrier plans to restart the Incheon (ICN)-Hangzhou (HGH) and Incheon (ICN)-Shenzhen (SZX) direct services.
Cathay Pacific carried 265,845 passengers in September
>> Cathay Pacific carried 265,845 passengers in September 2022, an increase of 101.7% compared to the same month last year, but an 89% decrease compared to the pre-pandemic level in September 2019.
First C919 to fly with China Eastern in mid-December
>> China Eastern Airlines will receive the first C919, China's first domestically-developed narrow-body jetliner, in mid-December as the plane's launch operator, the carrier said on Tuesday. The carrier and its subsidiary airlines plan to deploy the C919s on their most popular domestic routes from Shanghai to Beijing's Daxing airport, Guangzhou and Shenzhen in southern Guangdong Province, Chengdu in southwestern Sichuan Province, Xiamen in southeastern Fujian Province, Wuhan in central Hubei Province and Qingdao in eastern Shandong Province.
Trip.com Group and Queensland team up for global campaign
>> Trip.com Group has launched a promotional campaign with Tourism and Events Queensland, targeting travelers from six major markets around the world to experience "A Beautiful Way to Be" in Queensland. The campaign targets two key tourist segments - couple getaways and family vacations. Set to go live on 25th October and running for one month, the campaign is aimed at travelers in Australia, New Zealand, the United Kingdom, Japan, South Korea, and Singapore.