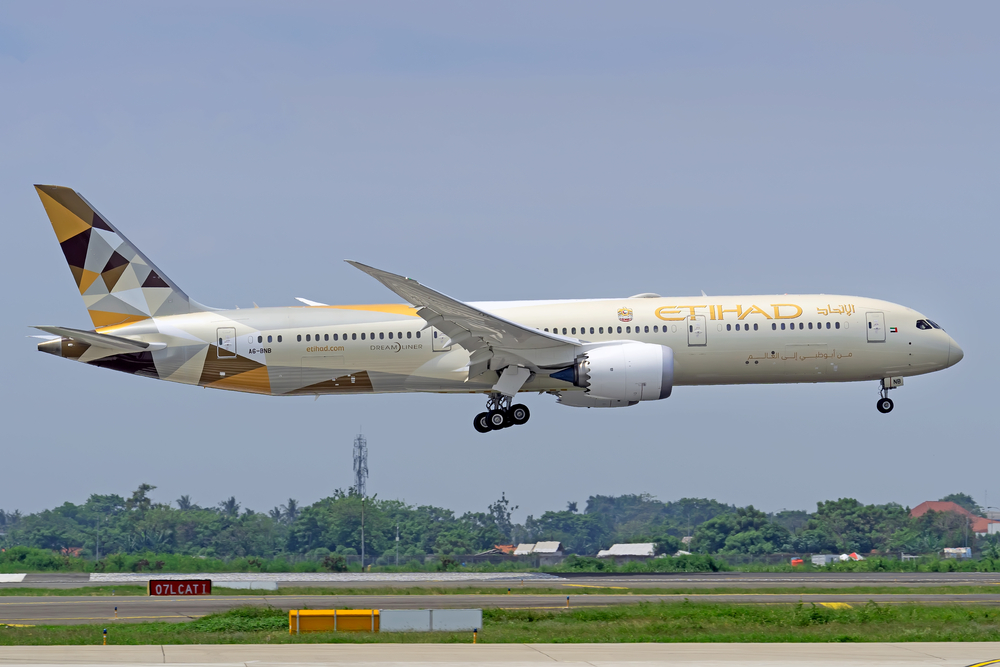 October 10th marked the launch of Etihad Airways' new route from Abu Dhabi to Guangzhou. The Middle Eastern carrier deployed a Boeing 787 for the occasion, although this won't be the standard aircraft choice in the immediate future.
It has been less than a month since Etihad Airways first announced its intentions to become the only carrier to operate non-stop flights between Abu Dhabi and Guangzhou. Indeed, according to AeroRoutes, it first publicized the new service on September 12th, with a planned start date, which it met, of October 10th.
The first flight was operated by a Boeing 787-9 Dreamliner, registered as A6-BNB. Etihad's booking website, and reporting by UAE publication Zawya, confirm that following flights will see two-class Boeing 777-300ERs deployed instead. However, AeroRoutes notes that, as of December 2nd, the 787-9 will be utilized again.
Going forward, Etihad plans to operate two flights a week between Abu Dhabi and Guangzhou. As well as the 23:00 Monday departure that we saw yesterday, flight EY868 will also operate at the same time of night every Friday.
Read original article