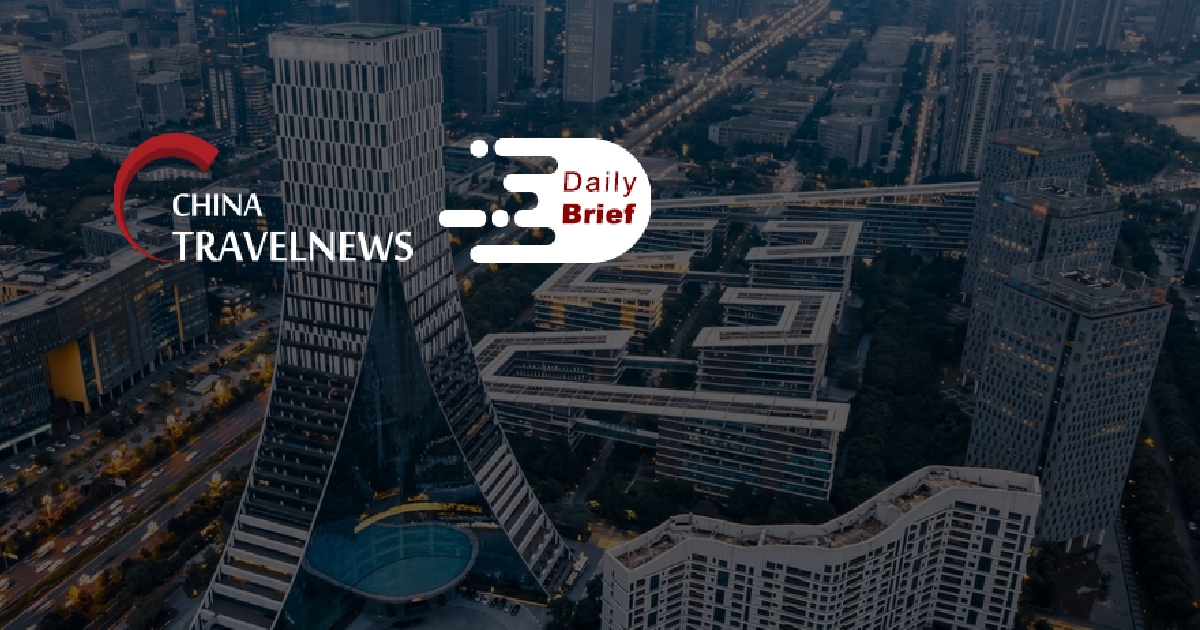 Apple quietly gives up its Didi board seat after turmoil
>> Adrian Perica, Apple's vice president of corporate development, has resigned from Didi's board, according to a one-sentence release posted on Didi's website this month. Didi didn't respond to requests for comment. Apple declined to comment.
China's tourist spot operators report first-half losses due to Covid-19
>> Every listed operator of a scenic spot in the Chinese mainland reported a loss for the first half. The 11 listed companies lost a combined RMB 784 million (USD 113.7 million) in the six months ended June 30, according to Yicai Global's calculations based on their half-year financial reports.
Hong Kong gets nod for reverse quarantine into China's mainland
>> Hong Kong Chief Executive John Lee has secured China's support for a "reverse quarantine" program to boost travel into the mainland, after two years of strict Covid curbs thwarted cross-border ties. The city leader said at a Thursday news briefing that officials from neighboring Guangdong province had backed his plan for travelers to first isolate in Hong Kong and then enter China quarantine-free during a virtual meeting.
Chinese OTA Tuniu reports wider net loss in Q2
>> Leisure-focused Chinese online travel company Tuniu reported that its net revenues were RMB37.0 million (US$5.5 million) in the second quarter of 2022, representing a year-over-year decrease of 77.0% from the corresponding period in 2021. Net loss was RMB128.5 million (US$19.2 million) in the second quarter of 2022, compared to a net loss of RMB14.0 million in the second quarter of 2021.
Chengdu orders 21.2 million people to stay home as Chinese cities battle Covid-19
>> The southwestern Chinese metropolis of Chengdu announced a lockdown of its 21.2 million residents as it launched four days of citywide Covid-19 testing, as some of the country's most populous and economically important cities battle outbreaks. Residents of Chengdu were ordered to stay home from 6 p.m. on Thursday.
Railway network operates smoothly during summer rush
>> China's railway network maintained smooth and efficient operations as it transported passengers and cargo during the two-month summer travel rush, which ended on Wednesday, the national railway operator China State Railway Group said.
From July 1 to Wednesday, the network handled some 440 million passenger trips. The average number of daily trips was 7.17 million, with 8.74 million at its peak.
Huawei to expand Petal Travel services to more regions in China
>> Huawei launched the new Petal Travel app at the launch event held on July 27. Currently, it supports cities including Shenzhen, Beijing, and Nanjing. Huawei is planning to expand Petal Travel services to more regions in China.
At present, the Shouqi Car-hailing and Shenzhou industries are combined with Petal Travel to give services in selected regions. According to the information, Huawei is all set to arrange the T3 Travel access for its Petal Travel services.
More overseas visitors allowed to enter Macau from Sept 1
>> The Macau government announced on Tuesday that nationals from a total of 41 countries will be allowed to enter Macau, starting from September 1. All travelers will still have to undergo seven days of hotel quarantine, said the local authorities.
Expressway between Vietnam's Ha Long Bay and China border opens
>> Van Don – Mong Cai Expressway, a section of a 176-km route linking Vietnam's Ha Long Bay with the Chinese border at Mong Cai, opens to traffic Thursday. The expressway will shorten the time to travel from Van Don Economic Zone to Mong Cai Border Gate to 50 minutes from two hours.