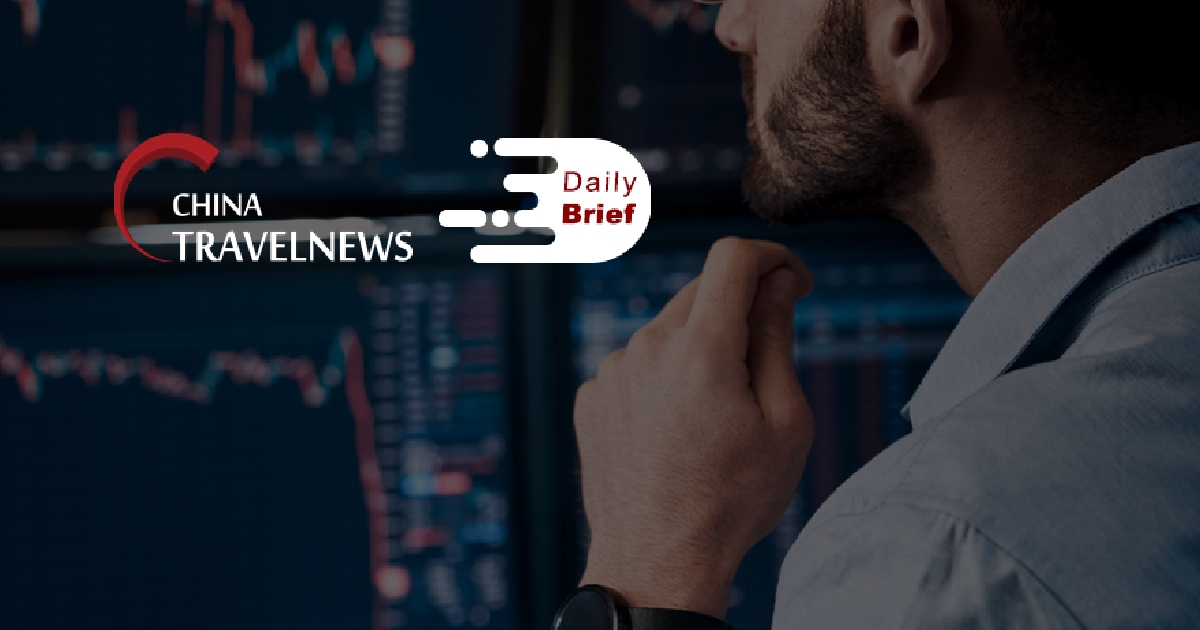 Jinjiang International seeks to list on SIX Swiss Exchange
>> Shanghai-based state-owned hospitality giant Jinjiang International announced today that it sought to raise capital overseas by listing Global Depository Receipts (GDR) on Zurich-based SIX Swiss Exchange, Switzerland's principal stock exchange.
At the end of July, four Chinese listed companies already raised USD 1.6 billion in total with their GDRs from investors, according to a press release of the SIX Swiss Exchange as reported by Xinhua. The four Chinese companies are GEM, Gotion High-tech, Keda Industrial Group and Ningbo Shanshan.
Artyzen to launch five projects in Shanghai in 2022
>> Artyzen Hospitality Group will be developing five projects in Shanghai: lifestyle hotels, conference centers, and service apartments, all slated to open by the end of 2022. Two flagship Artyzen Hotels & Resorts — Artyzen NEW BUND 31 Shanghai and Artyzen Singapore will be opening by mid-next year.
China's first sea-crossing high-speed railway completed, linking Fuzhou with Xiamen in Fujian Province
>> The last pair of 500-meter steel rails were laid at the Xiamen North Station in East China's Fujian Province on Tuesday, connecting with the provincial capital city of Fuzhou, which is the first cross-sea high-speed railway in China.
The 277.4-kilometer high-speed railway will cross three sea gulfs in the coastal province. The line will have eight stations and a designed speed of 350 kilometers per hour. The travel time from Fuzhou to the tourist city of Xiamen will be shortened to just one hour.
Macau tour trade calls for Covid test easing for autumn holidays
>> The head of a leading Macau tourism trade body has called for an easing of the Covid-19 testing rules for visitors from China's mainland, ahead of two important holiday periods.
Andy Wu Keng Kuong, president of the Macau Travel Industry Council, said it was "crucial" to the prospects of strong business for the upcoming Mid-Autumn Festival and National Day holiday periods to ease the nucleic acid test validity period to seven days, from the current 48 hours for travelers arriving via Zhuhai in neighboring Guangdong province–the main overland gateway for mainland tourists.
Shanghai Tourism Festival will start in September
>> According to the Shanghai Administration of Culture and Tourism, approximately 100 exhibitions and 200 performances will be held across the city between September and November. Some of the exhibitions on the list include a haipai (Shanghai style)-themed exhibition at the China Art Museum, an exhibition of Returned Overseas Cultural Relics at Minhang Museum and the "Essence of China" exhibition at the Shanghai Museum.
China Airlines to purchase 16 B787-9 aircraft
>> China Airlines has announced plans to purchase 16 of Boeing's 787-9 aircraft to prepare for a "post-pandemic boom". Deliveries are expected to commence in 2025, with the aircraft set to replace its aging fleet of A330-300s. According to Reuters, the deal with Boeing is worth US$4.6 billion.
U.S. brands like Marriott deploy out-of-the-box strategies to reach China's Gen Z
>> Last year, Marriott International tasked Arnold Ma with creating a marketing campaign for the Shanghai opening of Moxy, a hip, modern offshoot of the U.S. hotel giant geared toward younger guests. The campaign generated "a phenomenal 420 million views and 5.98 million likes" on Chinese social media channels, says Jennie Toh, vice president of brand marketing for Marriott Asia Pacific. Occupancy figures rose 500% at Moxy's flagship Shanghai location in the weeks after the campaign.
Macau's average length of stay rises to 2.1 nights in July
>> Despite the drop in the number of rooms and equal drop in average occupancy rates, the average length of stay of guests in Macau rose by 0.4 to 2.1 nights year-on-year for the month of July 2022, Statistics and Census Services reports. The number of guests of hotel establishments in July declined by 55.6% on a year-on-year basis to 309,000.
Cathay Pacific to commence direct flights from Bengaluru to Hong Kong
>> Hong Kong's home airline will start twice-a-week direct flights from Bengaluru to Hong Kong and beyond from Oct. 11. This mark's the Hong Kong flag carrier's entry into Bengaluru skies.
The introduction of the airline giant in the Silicon Valley of India will enhance the city's direct connectivity with Hong Kong and connect customers to popular international destinations within the USA, Australia, Japan, and the Philippines.