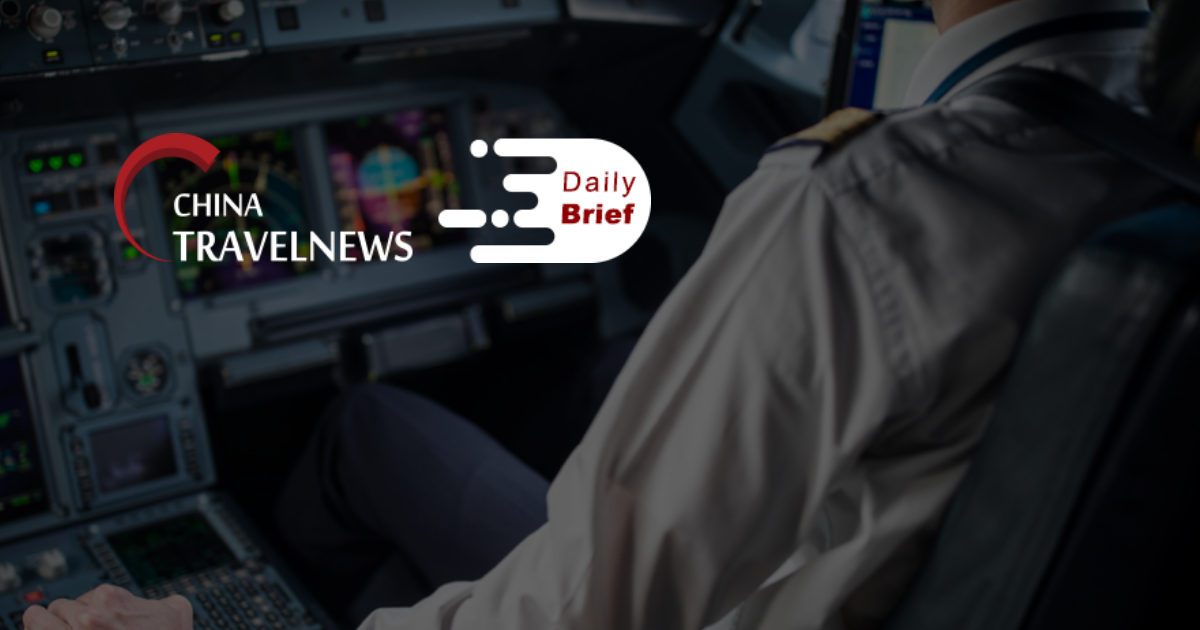 Chinese airlines seen as likely next stocks to exit US market
>> The decision by five Chinese state-owned companies to leave the US market adds to skepticism that authorities in both countries can agree on disclosure rules, with analysts seeing state-controlled airlines as the next potential group to depart, potentially followed by internet giants. China Eastern Airlines Corp. and China Southern Airlines Co. could "soon" announce similar intentions, said Redmond Wong, a Greater China market strategist at Saxo Bank.
Hong Kong airport languishes as Singapore Changi is Asia's No 1 for passenger arrivals from April to June
>> Singapore's Changi Airport has emerged as the leader among Asian airports in terms of international passenger traffic for the second quarter of this year, with Hong Kong not even making the top 10 and leaving analysts pessimistic about its pace of recovery. From April to June, Changi handled 7.3 million passengers to take the top spot in Asia, based on data compiled by Singapore's independent consulting firm Sobie Aviation.
Cathay Pacific investors ride 'full recovery' in $3.1B post-pandemic stock rebound
>> The airline industry may still be struggling to regain its pre-pandemic luster. It may not matter that much for shareholders of Cathay Pacific Airways, who are enjoying a "full recovery" as far as the stock market is concerned. The carrier's stock has steadily climbed 34% this year in Hong Kong to HKD 8.52, the highest level since March 2020. Analysts now see another 12% upside over the next year.
Chinese rate Thailand No. 4 as tourists return
>> Thailand is among the five most favorite destinations for Chinese travelers as the easing of Covid-19 pandemic restrictions sees more Chinese taking trips outside of the country, according to Thai government spokesman Thanakorn Wangboonkongchana. Mr Thanakorn cited a news report by Global Times claiming Thailand currently ranks fourth among the most preferred destinations for mainland Chinese, after South Korea, Japan and the US but ahead of France.
Online documents reveal plans for third Shanghai Disney Resort hotel
>> Since its opening in 2016, Shanghai Disney Resort has been one of Disney's biggest success stories, so it's no surprise that Disney has been focusing their efforts on expanding the resort. The theme park is already working on the first Zootopia-themed land, and now it seems that Disney is planning another major expansion for its second-largest resort. According to a report on the Chinese social-networking website Weibo, the Shanghai International Theme Park Supporting Facilities has ordered tenders for a proposed third hotel.
Trip.com: Off-season travel demand grows between Australia and Southeast Asia
>> While July to September is considered a slow travel season for both Australia and Southeast Asian countries, Trip.com data shows that more travelers from these two regions are making the trip during this season. Flight bookings from Southeast Asia to Australia increased 35% between June and July, compared data from April and May.
Over 2,000 tourists still stranded in Northwestern China's Xinjiang
>> Over 2,000 tourists are still stranded in Northwest China's Xinjiang Uygur Autonomous Region as of Saturday evening with over 92,000 tourists having already been evacuated from the region's 15 5A-level scenic spots since August 2, due to the sudden COVID-19 flare-up in the region since the end of July that terminated tourists' travel agenda in advance.
Ski industry booms as tourists take to slopes to escape summer heat
>> Skiing has become a surprising feature on Chinese tourists' checklist this summer. Nighttime recreational activities are also among the front-runners, industry data show. According to figures released by online travel agency Fliggy on Thursday, over the past 30 days, bookings for skiing products placed on the platform increased by more than 15% month-on-month.
China's tech giants race ahead with new ride-hailing offerings as Didi stumbles
>> A number of tech giants – including Meituan, Huawei and Tencent's WeChat – have been investing heavily in their ride-hailing platforms as industry pioneer Didi still struggles to restore its presence on the country's app stores.
Fangda injects $1.6 billion more to keep Hainan Airlines flying
>> The new owner of Hainan Airlines, the onetime prize asset of failed conglomerate HNA Group, plans to inject more money into the carrier to ease its financial pain in the wake of Covid-19 lockdowns on the Chinese mainland, according to an exchange filing. A subsidiary of parent Liaoning Fangda Group Industrial will buy RMB 10.9 billion (USD 1.6 billion) of shares in Hainan Airlines via a private placement. The proceeds will be used as working capital, the Hainan province-based airline said in the filing on Thursday.
Anantara to expand portfolio in China with 2024 opening
>> Anantara is heading to China's Anji County in northwestern Zhejiang Province. A popular eco-tourism destination, Anji County is a three-hour drive from Shanghai and less than an hour's drive from Zhejiang's capital of Hangzhou. The Anantara Anji resort will have 162 guestrooms ranging from 570 to 2,325 square feet, and is expected to be completed by the end of 2024.