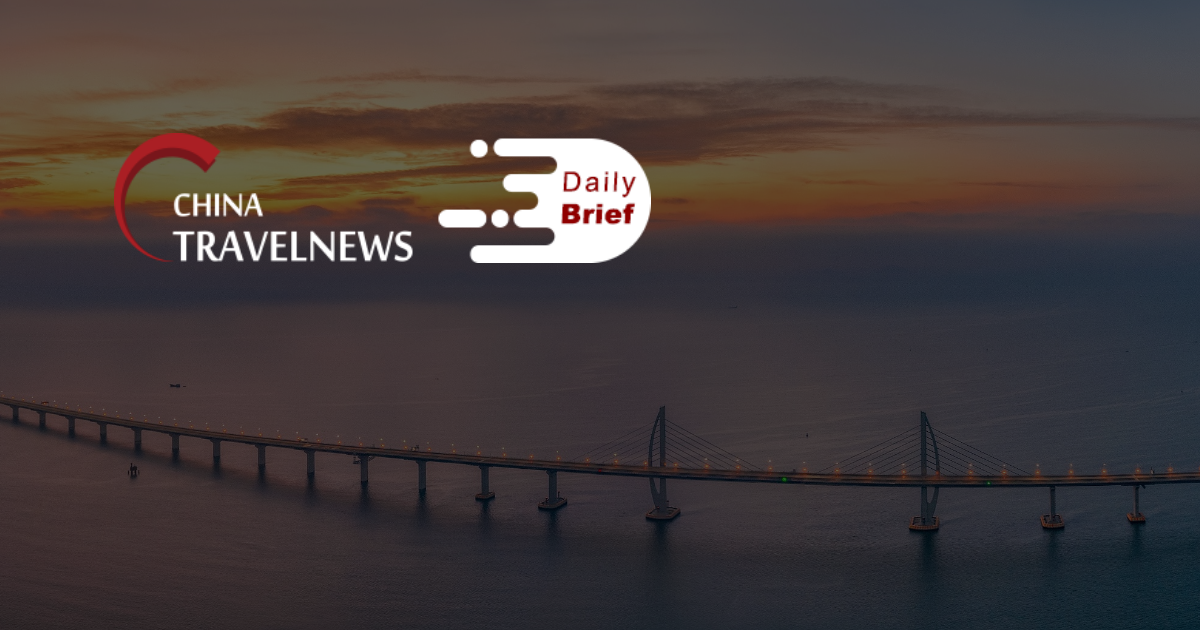 China eases rules for international Covid flight suspensions
>> China shortened the length of suspensions for inbound airline flights that carry passengers infected with Covid-19, the latest sign the nation may be ready to ease virus-control measures for international travelers. The change is aimed at promoting personnel exchanges between China and foreign countries.
Beijing reports 2 new COVID-19 infections, tightens restrictions on entry
>> Beijing reported two new infections of COVID-19 on Sunday including one who tested positive after returning from a business trip to North China's Inner Mongolia Autonomous Region. Beijing authorities raised the alert of preventing imported cases by placing strict restrictions on entry to the city for people with a travel history to places where local infections have been reported, as imported cases are still considered the most significant risk to the city's current epidemic prevention.
Hong Kong slashes inbound quarantine to "3+4"
>> In a major boost to the travel sector, the Hong Kong government this morning announced a reduction in inbound quarantine to "3+4" – three days in a hotel plus four days of "home medical surveillance", starting August 12. Until now, returning residents and other fully vaccinated visitors had to spend seven days in an official quarantine hotel.
Full refunds for Sanya beach resort bookings amid COVID-19 outbreak
>> Travel operators and airlines are providing full refunds for tourists who have booked tours to Sanya, Hainan Province, after a spike in COVID-19 confirmed cases at the beach resort. About 80,000 tourists, including some from Shanghai, are stranded in the coastal city after it launched a lockdown from 6am Saturday to contain the outbreak caused by the highly transmissible BA.5.1.3 Omicron sub-variant.
Hainan beach resort expands COVID-19 lockdowns
>> The resort city of China's Hainan province has locked down its residents for 13 hours on Monday as a COVID-19 outbreak grows on the tropical island during the summer school holidays. The temporary lockdown of Haikou city from 7 a.m. to 8 p.m. follows an ongoing and indefinite lockdown of the beach resort of Sanya since Saturday that is confining vacationers to their hotels for a week. Four other cities and four counties in Hainan also started lockdowns of two days or more on Sunday and Monday.
Alibaba's map navigation service sees record-high 120 million active users
>> Alibaba's "To-Destination" businesses, which include Amap and Fliggy, were negatively impacted by COVID-19, according to the internet giant's second-quarter results, but Amap saw a strong recovery in June as COVID-19 restrictions eased. In June, the number of average daily active users of Amap reached a new high of over 120 million.
Guangzhou to enable max 60-minute trips to Shenzhen, Dongguan by 2035
>> Southern China's Guangzhou, which has China's third-largest metro network, will expand its rail transit system to make journeys to cities such as Shenzhen and Dongguan no longer than 60 minutes by 2035. The capital city of Guangdong province will increase its metro network to almost 2,030 kilometers by 2035, the municipal bureau for planning and natural resources wrote in a recent roadmap.