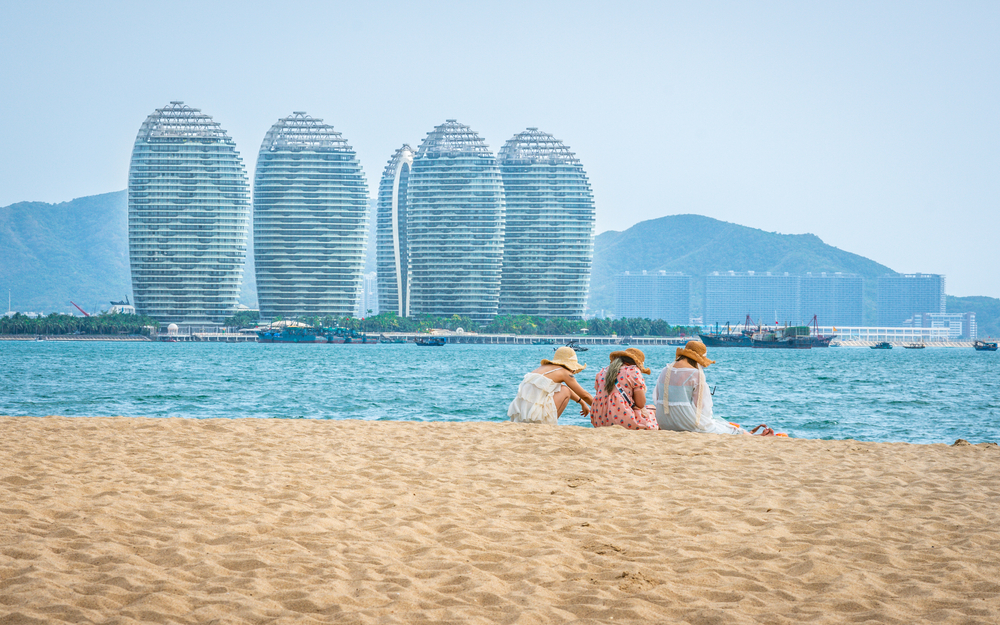 Sanya in South China's Hainan Province on Tuesday suspended onsite services at some public cultural venues and tourist attractions to reduce the risk of COVID-19 after the city detected the Omicron BA.5.1.3 strain.
As of Monday, Sanya has detected one confirmed case and four other positive cases, the Hainan authorities said on Tuesday. The confirmed patient has received three doses of COVID-19 vaccines. The patient was regarded as a mild case with low fever and is being treated in hospital. Omicron BA.5.1.3 has been detected from the confirmed patient, according to the authorities.
Sanya on Tuesday immediately adopted measures to reduce the risk from the virus including suspending business venues such as KTV, theaters, bars and other entertainment places and strengthening management over some key areas including welfare and mental health institutions.
The city announced on Monday that passengers who leave Hainan island through Sanya need to present a nucleic acid negative certificate within 48 hours, or present sampling records within 24 hours before boarding starting from Tuesday.
Read original article