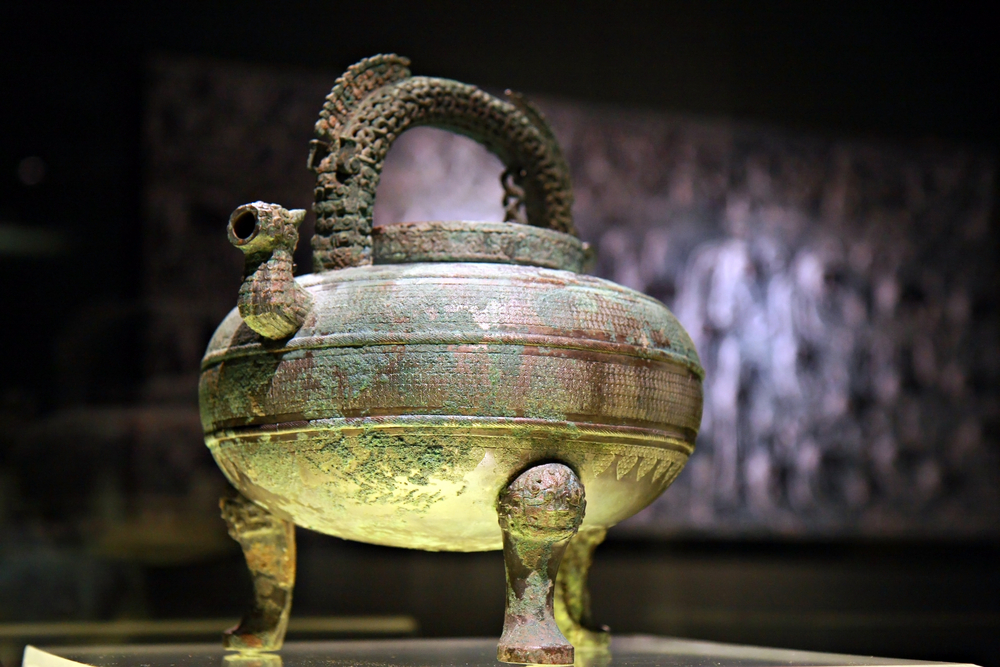 The Shanghai Museum launched The Making of China: the Civilization of the Xia, Shang and Zhou Dynasties on Saturday. Featuring more than 300 rare Chinese relics, the exhibition is one of the museum's largest of the year.
The exhibition display 314 relics from the Xia (c.2070BC-c.1600BC), Shang (c.1600BC-1046BC) and Zhou (1046BC-221BC) dynasties excavated in Henan Province.
As a show introducing China's origin, it has captured the attention of the public, leading to tickets selling out quickly.
"It is packed for the first few days, but I see tomorrow is fully booked too, maybe [the daily visiting numbers] is around 4,000 people," a volunteer at the exhibition, told the Global Times on Saturday.
The show is a collaborative project between more than 20 Chinese cultural institutions such as the Henan Museum and the Institute of Archaeology, Chinese Academy of Social Sciences. It is the first show in the Shanghai Museum's exhibition series The Essence of China, which focuses on major Chinese archaeological findings.
Yang Zhigang, director of the Shanghai Museum, revealed to media that the museum will hold a series of exhibitions on Chinese cultural relics and archaeology in the next five to ten years.
Read original article