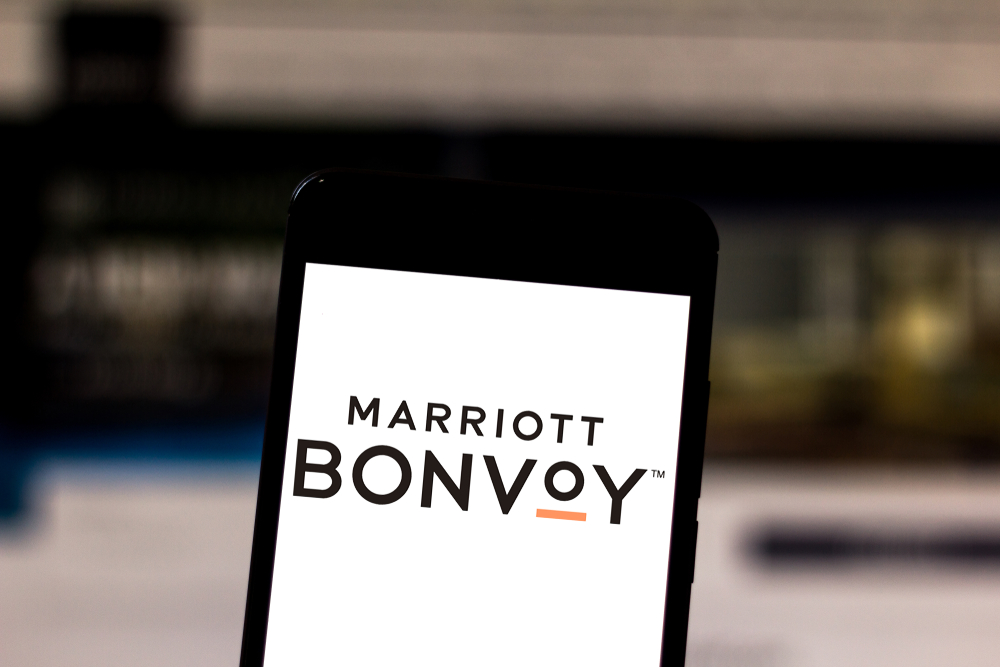 ChinaTravelNews, Ritesh Gupta – Marriott International is aggressively working on plans to enrol members in its loyalty program, Marriott Bonvoy (MBV), and also increase the number of downloads for its loyalty app in China. The global hotel company is working on a series of initiatives, including marketing campaigns and partnerships with established 3rd party ecosystems such as Alibaba and Tencent for the same.
"Our mobile apps (the English global Marriott Bonvoy app and also in simplified Chinese language, both available in China) continue to be our number one revenue contributor. They are critical for us. This year we continue to focus on our mobile app download initiative," Lawrence Ng, Vice President, Sales and Marketing, Greater China, Marriott International told ChinaTravelNews.com in an interview.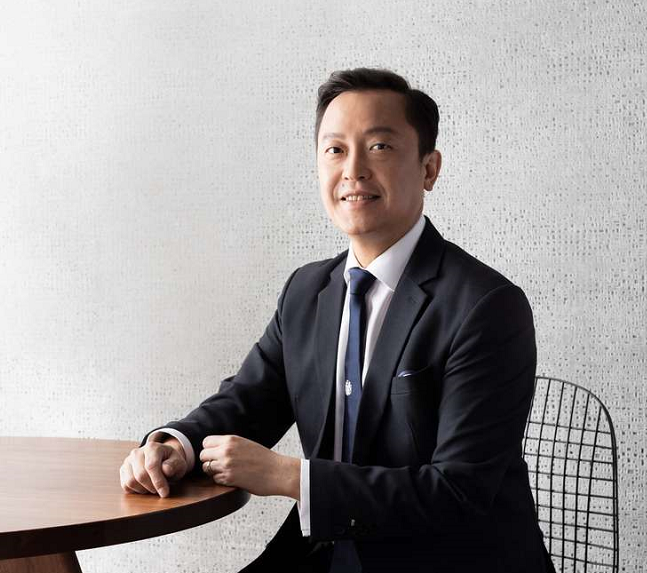 Lawrence Ng, Vice President, Sales and Marketing, Greater China, Marriott International
The team has worked on specific loyalty projects over the last two years for its loyalty app. One of them is a monthly initiative, it is about coming up with something special on Member's Day which is designated on 8th of every month. "On that specific day, we create an offer, a promotional campaign, a brand story or capitalize on micro-tourism trend (a journey or booking a stay, featuring a destination that tends to be a two-three hour drive) in a certain way…and create an exclusive experience for members (of the loyalty program). And for the same, we are also constantly working with strategic partners. Our collaboration with Alibaba and it's ecosystem to cultivate, grow and engage our membership base is an example of the same," said Ng.
Marriott is currently running several initiatives featuring apps of Alibaba for digital sign-ups and to strengthen the loyalty initiative. These include a recently signed partnership with Ant Group's Alipay app.
"Alipay is the one of the most used online payment platforms in China. If we look at the entire customer flow of travel shopping, then from the perspective of this journey ending with a consumer paying for their shopping, this partnership with Ant Group is a significant one," said Ng.
It's the intent of being ready for a transaction that matters in this case. Ng said the idea is focus to on portfolio play, i. e.to first build affiliation with the loyalty program and then link up with consumer to 23 brands of the group in China. This matching of relevant brands would related to the intent of the traveller, their profile, propensity to spend, purpose of travel etc. at an opportune time. "So it could be a couple, a Gen Z consumer, a senior leadership…and accordingly, the matching would happen," he said.
In another development, Marriott recently signed a deal with Tencent for China's top King Pro League (KPL) and Honor of Kings World Championship 2022. A primary objective behind this decision is to support the sign-up of Gen-Z and Millennium members for MBV through Tencent's mobile game and e-sports competition. Ng shared that the team has worked on an array of diversified experiences such as KPL exclusive viewing spaces across its properties in several cities, the event-themed afternoon tea, its live-streaming etc.
Counting on cumulative strength of Alibaba apps
As for the aggressive plan related to adding new members, Marriott is targeting members from Alipay, Fliggy, Tmall and Taobao who haven't yet signed up for Marriott Bonvoy.
Ng explained that since Marriott caters to so many customer segments with its vast portfolio encompassing luxury, premium and select categories, Alipay's contribution is going to be important. "Its users comprise people from all walks of life," he said.
He added, "All eligible members can log in via the Alipay app and join Marriott Bonvoy through the dedicated promotional page. They will then be transferred into corresponding Marriott Bonvoy membership status and enjoy the exclusive benefits offered by Marriott Bonvoy. From now on till 31st March 2023, Alipay members can be enrolled into the Marriott Bonvoy loyalty program and enjoy extra benefits offered under the scheme."
Ng explained that the joint-venture with the Alibaba Group that initiated in 2017 and also the company's storefront on the Fliggy platform is a way to create member-specific initiatives. He said that Marriott and Alibaba have their own core competencies in respective fields. If one is established in the digital arena, the other is a prominent travel brand, with footprint in many destinations.
The integration of loyalty programs of both continues to prove be a strong proposition, he said. "For instance, when a user of Alipay signs up for the Marriott Bonvoy program we can create a unique offer in sync with our brand + destination experience proposition," he said. "Marriott has gained more than 10 million new members from Alibaba's platforms since 2017, strengthening the base of domestic members in our loyalty program."
The team is looking at data and analytics associated with the Alibaba ecosystem to strengthen its multi-brand strategy and the target audience for each brand via such collaboration.
"We rely on customer insights and digital marketing (on an ongoing basis) to boost our conversion rate as well as add new members in our loyalty program." Referring to the Double 11 Shopping Festival he said, "For this once-a- year mega-sales event, when we look at insights and behavior, it is clear that the desire to shop or to book, we evaluate the search pattern - when do they start to search, the most consumed product related to travel then we create a tailor-made product as well as the campaign (for precise targeting) each year.
Counting on data for multi-brand strategy
Ng explained the team is already acting on certain trends and tying them with group's 450+ properties, and loyalty initiative in China on an ongoing basis. He acknowledged that the drive tourism for leisure (similar to micro-tourism) has been quite a popular phenomenon in markets has caught up with travelers in China in a big way in the last couple of years. He shared that in the Yangtze Delta, a triangle-shaped megalopolis, the hotel chain has around 120 hotels and resorts and when people based in Shanghai intend to plan a trip, the self-drive itinerary is an attractive option. Ng also underlined the connection and the resulting integration between culture and tourism, stating touristic themes around heritage, history etc. and how the same is being tied to the micro-tourism trend. "So looking at the micro-tourism trend, we find destinations like Suzhou and Hangzhou (distance of 100 miles from each other), followed by Shanghai and then Hainan are popular. Based on such inputs, we design our sales strategy or product design. We also create content based on what emerging destinations are being searched for. This way we focus on sharing a story," he said.
The utility of the ecosystem also comes to the fore when it comes to targeting consumers from lower-tier cities. Ng acknowledged that the company has been evaluating the consumption demand, the spending pattern, the length of stay etc. and is keen on building followers from such areas, too. Since OTAs and ecosystems have relatively higher online penetration, and with the shift in shopping behaviour in lower-tier cities over the last couple of years, it becomes vital to count on apps like Taobao Deals app, with majority of users residing in the lower-tier cities in 2021. "Consumers from these areas enjoy more leisure time and have fewer spending constraints, and can become a new source of growth (for the hotel company)," said Ng.
Marriott International has also been committed to strengthening the digital innovation of its own channels and improving the guest experience. The company has introduced MBV official WeChat mini program dedicated for F&B offerings and room booking respectively, this will help to create more access and seamless experience to guest. "Strengthen the connection between us and users, while enable the access to the consumers from lower- tier cities to experience our rich F&B and travel products," he said.
Inculcating the habit of using app
Other than data and reach of the ecosystem, Marriott has also been looking at synergy to become a part of consumers' lives, especially for more frequent buys. A case in point being certain properties of Marriott working with Ele.me food delivery service app. Ng agreed that the ecosystem and its digital capabilities allows the hotel company to dig into possibilities that weren't possible or even thought about earlier. So in a way, from loyalty perspective, it means that by focusing on more frequent buys and matching them with what a hotel property can offer, the earn-and-burn cycle related to loyalty currency (points or miles), too, becomes relevant and active.
Considering the fact China's travel industry is expected to open up gradually, Marriott is looking at capturing latest travel trends in China as well as the new demand with swelled app downloads.