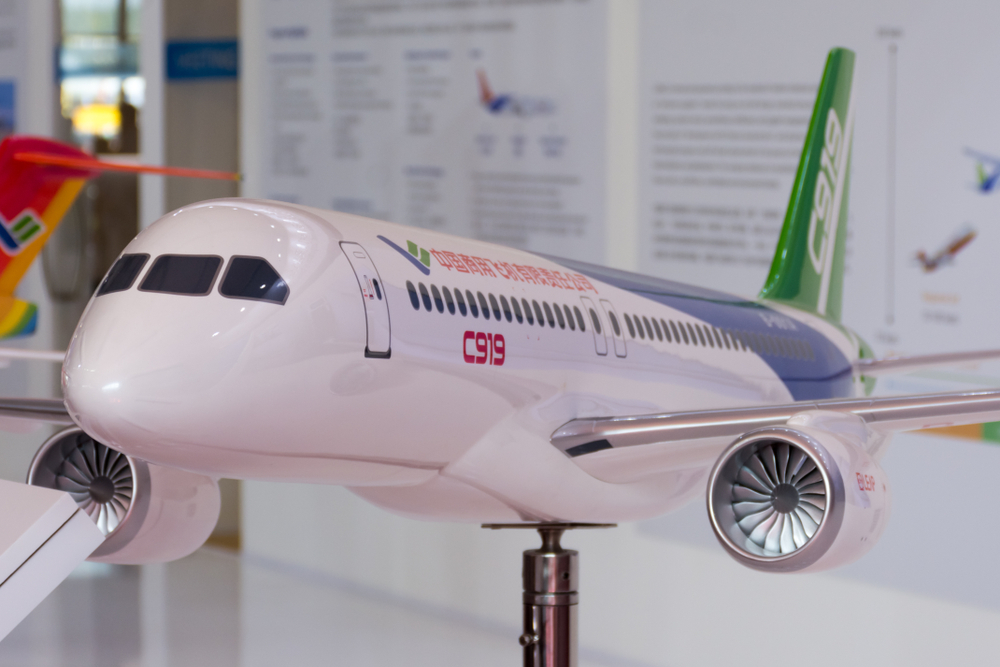 COMAC's first C919 for the first airline customer took flight in Shanghai on May 14th, 2022. The aircraft (Manufacturer Serial Number 007, aircraft temporary registration number B-001J) took off at 06:25 local time at Shanghai Pudong International Airport, and landed at the same site at 09:54.
COMAC said that the test pilots and flight test engineers successfully accomplished all the pre-set tasks during the three hours and two minutes of the maiden flight, and the aircraft performed well during the whole flight.
The C919 program started its project assessment in 2006. Two years later, COMAC was founded to lead the project. The program's name, "C919," was unveiled in 2009. And CAAC officially accepted the application for C919 type certification submitted by COMAC in 2010.
COMAC has built six C919 (MSN 001-006) for experimental flight tests. The 001 took the program's first flight on May 5th, 2017, also at Shanghai Pudong International Airport, close to the C919 final assembly line (FAL).
Read original article