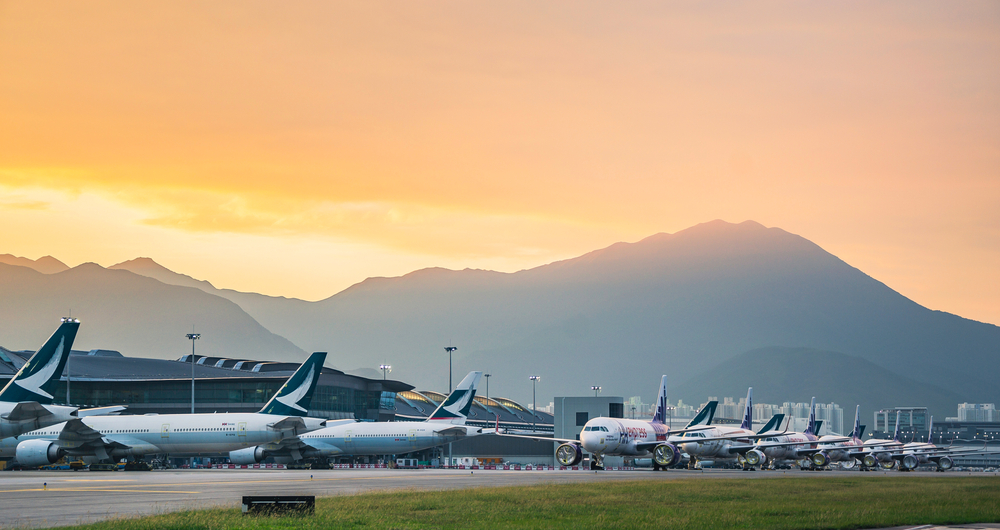 A coalition of leading passenger and cargo airlines is calling on Hong Kong to scrap pre-flight and on-arrival Covid-19 tests for aircrew, saying they are a key reason to avoid flying to the city.
Hong Kong is the only jurisdiction in Asia that requires such tests, which lead to delays and the risk of staff being sent to isolate at government quarantine facilities, the group wrote in a March 23 letter to the city's leader Carrie Lam seen by Bloomberg News. The procedures are disrupting operations beyond what airlines can endure, the letter said.
"Hong Kong's restrictions are now an outlier globally and, importantly, at odds with best practices" established by the International Civil Aviation Organization, representatives from 11 airlines including FedEx Corp., United Airlines Holdings Inc. and British Airways Plc wrote in the joint letter.
Lam announced Monday that some rules on travel will be relaxed in April, including the lifting of flight bans on nine countries, among them the U.S., and halving the amount of time incoming travelers have to stay in mandatory hotel quarantine to seven days.
"We seek a return to normal flight operations in Hong Kong, in which the city can once again serve as an aviation hub," said the letter, which was also signed by representatives from Air Canada, Japan Airlines Co., Air New Zealand Ltd. and United Parcel Service Inc., or UPS.
Read original article