ChinaTravelNews, Ritesh Gupta – The last 24 months or so have witnessed certain domestic travel patterns in China, mainly owing to the nation's zero-COVID policy and hardly any opportunity for travelers to take outbound trips.
In this context, the leading online travel companies not only revisited their product strategy, but some of them also opted for internal reorganization, upgraded technology and reworked on their digital assets in order to ensure consumers feel connected right from the dreaming and inspiration stages of travel. As an established travel company, Trip.com Group believes that it is now reaping rewards of astute pivoting, the same getting reflected in certain key performance indicators (KPIs).
Speaking during the group's fourth-quarter (Q4) earnings call, James Liang, Executive Chairman, Trip.com Group referred to the plans for short-haul travel and also singled out the content-related activity that is now yielding positive results.
The focus on two disciplines also boosted 2021 financial performance.
Jane Sun, CEO, Trip.com Group shared that total net revenue increased by 9% year-over-year, mainly driven by the recovery of the domestic business. "Our core OTA brands achieved a GMV of over RMB 500 billion or USD 78 billion, up close to 30% year-over-year," she said.
She also mentioned that the performance was bolstered by "effective cost control and efficiency improvements".
"We achieved a positive adjusted EBITDA margin of 6% for the full year of 2021. 2021 was an accelerating year for us," she said.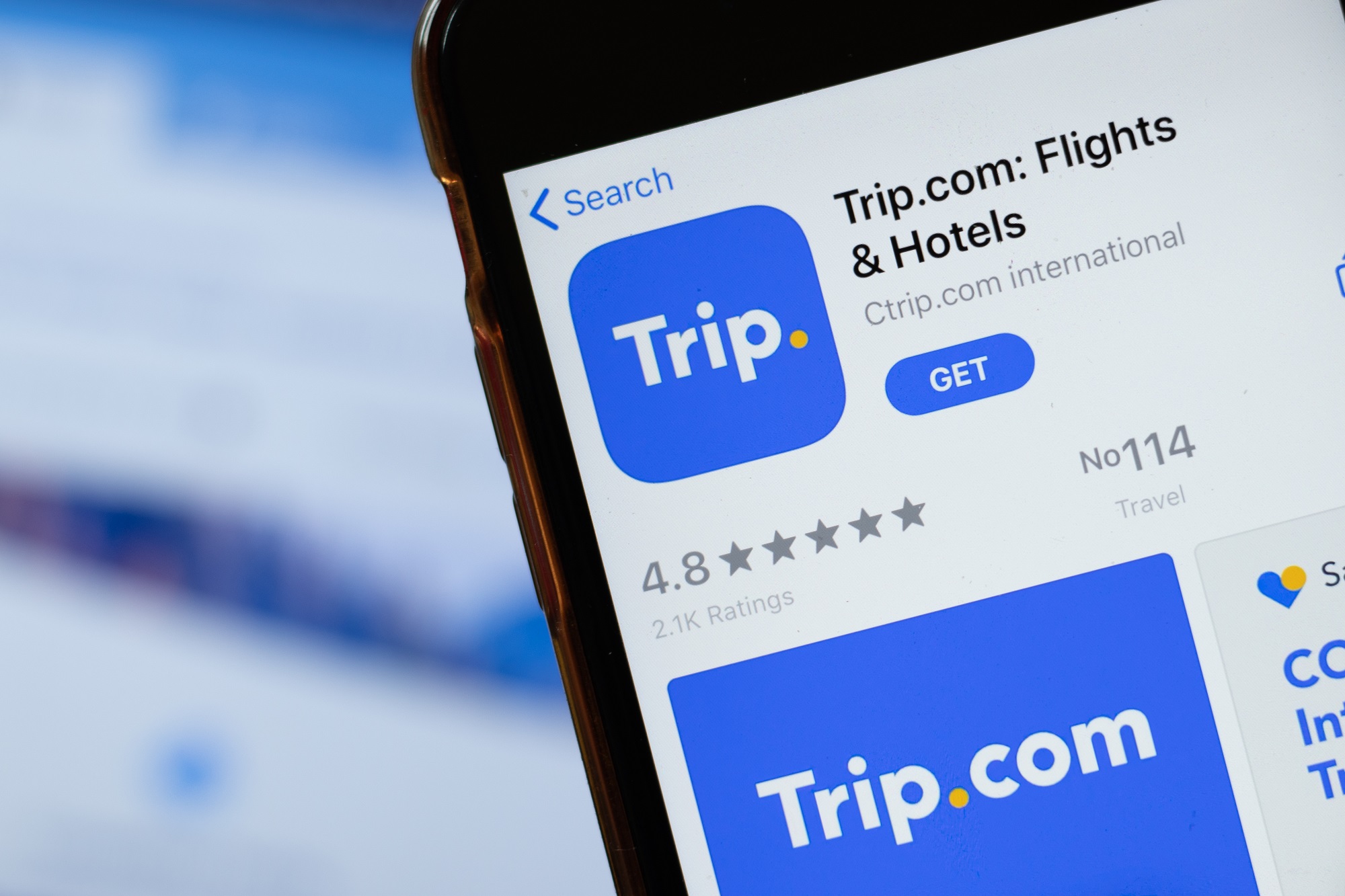 Habit of browsing content
Trip.com Group has made a pertinent attempt to develop a habit of browsing content on its app and also to monetize the same by working on content to transaction conversion rate. As shared in December last year, around 30-35% of the unique app visitors had developed this habit of looking at content, according to the team. "In Q4, the number of daily interactive users of the content channel has more than doubled year-over-year. Increased user interactions and insights sparked the flywheel effect, which will continue to drive up our content conversion rate. In February, the conversion rate doubled when compared to the same period 2021. With our quality user base and extensive marketing resources, the content platform will provide long-lasting value to our business partners," said Liang.
Sun said the group in addition to fulfilment of the transaction, an area in which has worked for a couple of decades, the team is looking at being with consumers from early on while "customers are researching, trying to decide where to go…". She added, "…they can come to our site directly and find their inspiration."
In this context, Sun stated that the development of the content platform was among the top priorities of the company and the effort is ongoing as of now.
Trip.com Group chose to step up the amount of the content contributed by both professional creators and users. "The number of KOLs increased by over 25% sequentially in Q4," shared Sun. "Regular users were also encouraged to start hearing content on our platform. Daily average user-generated content from these new creators grew by over 80% sequentially". Another area was to lift the average viewing duration, which according to Sun, also went up (she said daily interactions by users doubled year-over-year).
Business partners of Ctrip are allowed to share their products, post content and interact with users. This way the amount of content is increasing on the Ctrip platform. So business partners too have played their role in strengthening content as more than three sales partners have hosted over 10,000 live streams on the Ctrip platform.
Content, along with cross-selling and technology, has further lifted the overall marketing efficiencies, said Sun.
Short-haul travel
The short-haul travel has proven to be a savior for many domestic travel brands.
Sun mentioned that the curtailed travel radius or distance has paved way for more vacations and weekend tours.
Since the pandemic has already lasted for two years or so, this travel segment has become consistent and new habits are firmly entrenched. "Two years into the pandemic, short-haul travel remains popular and continues to be a key contributor to our domestic recovery during the past year," said Sun. "In Q4, our intra-provincial hotel bookings grew over 30% compared to pre-COVID 2019 level with local hotel bookings increasing by over 50%. Such strong performance for short-haul travel extended into the early Chinese New Year holiday with local hotel reservations increasing by more than 20% year-over-year," she said.
As Sun said, the group expects "to see high recovery potential in both long-haul and short-haul travel" going forward.
In its results, the group shared that accommodation reservation revenue in Q4 was RMB 1.9 billion, representing a 14% decrease year-over-year, recovering to 65% of the 2019 level. For the full year of 2021, accommodation reservation revenue was RMB 8.1 billion, representing a 14% increase from 2020. Domestic hotel bookings have nearly fully recovered to 2019 level for the fourth quarter, mainly driven by the growth of short-haul travel.
Domestic transportation recovery momentum was disrupted by a resurgence of COVID cases in Q4.
Foreign markets
Trip.com Group acknowledged that its recovery momentum in Europe and the U.S. remained robust, said CFO Cindy Wang.
The international air business saw sequential improvement compared to the previous quarter, mainly contributed by the recovery in Europe.
Wang also said that even though international brands have shown further improvement during the first two months of 2022, the "path to recovery is bright, but never straight". This is where the focus on strict cost control to drive up operational efficiency helps in a big way, by being highly adaptive to identify emerging market trends.