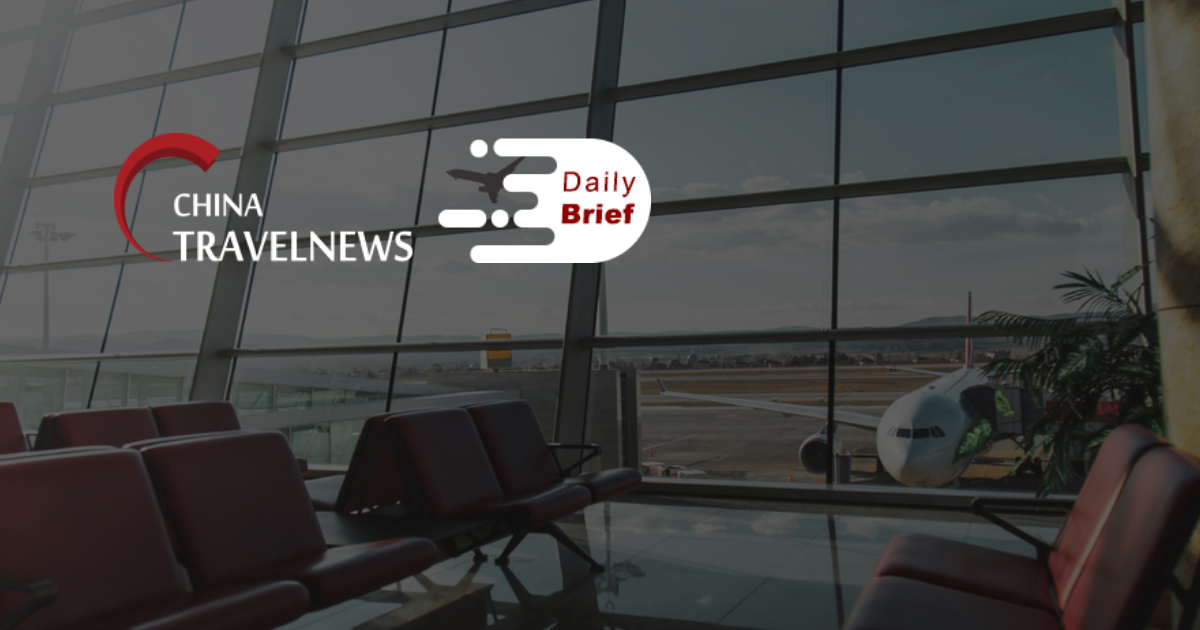 Iranian, Chinese officials review ways to develop tourism ties
>> Iranian Deputy Minister of Cultural Heritage, Tourism and Handicrafts Ali-Asghar Shalbafian and Chinese Ambassador to Tehran Chang Hua discussed ways to widen cooperation in development of tourism. Focus on what the Chinese tourists are interested in can help attract them to Iran as an attractive tourist destination, the ambassador noted.
Trip.com leads industry in female representation, with 50%+ female employees, women in 43% of leadership
>> Trip.com Group said its latest company data reflects its position driving female representation and gender equality in the sector. Women make up more than half of Trip.com Group employees, far exceeding the average for tech companies, with women holding 43% of mid-level management positions.
4 signs that China may soon open its borders
>> As more countries opt to snuggle up with COVID rather than keeping it at arms (or more fittingly two meters) length, there are signs that China is looking to do the same. Dr. Zhang Wenhong, head of Shanghai's COVID-19 treatment team and director of the National Center for Infectious Diseases, has declared "The dawn of our victory over the pandemic has appeared." Zhang's proclamation came on Monday, as he released a study showing a booster shot of the COVID-19 vaccine can reduce the rate of severe illness to 0.1%.
Virgin Atlantic announces trial flights between China/UK in March
>> Approval has been granted by CAAC for Virgin Atlantic to operate two direct trial flights between China and the UK in mid-March, according to the airline's announcement. Due to the nature of the flights, the London to Shanghai flights will be operated with a restriction on load factor, whilst the Shanghai to London flights will have no load factor restriction.
Notice on China-bound foreign passengers, updated March 6
>> In light of the latest developments concerning COVID-19, for China-bound flights departuring from US on and after April 1, passengers will be quired to present a negative result of antigen test,on top of green health codebefore check-in or boarding, according to an announcement by the Chinese Embassy in US.
Asia-Pacific travel faces bumpy recovery: Booking.com executive
>> Travel in Asia-Pacific is trailing the rest of the world and should expect a bumpy recovery, a Booking.com executive said on Monday (Mar 7), as countries in the region have been slower to open borders than other destinations. With North Asian countries still largely restricting entry and Southeast Asian countries reopening cautiously, the region's tourism recovery will not be quick, Laura Houldsworth, the online travel agency's managing director for Asia-Pacific said in an interview.
Can Hong Kong airport bounce back as a global airline hub?
>> A combination of local border closures, travel restrictions, and targeted measures from local authorities that further curb Cathay Pacific's ability to operate flights has resulted in speculation HKIA's number one customer may not survive the travel downturn. That speculation is probably premature. But beyond the pandemic, more problematic for HKIA is the airport's fall from grace as a global aviation hub.