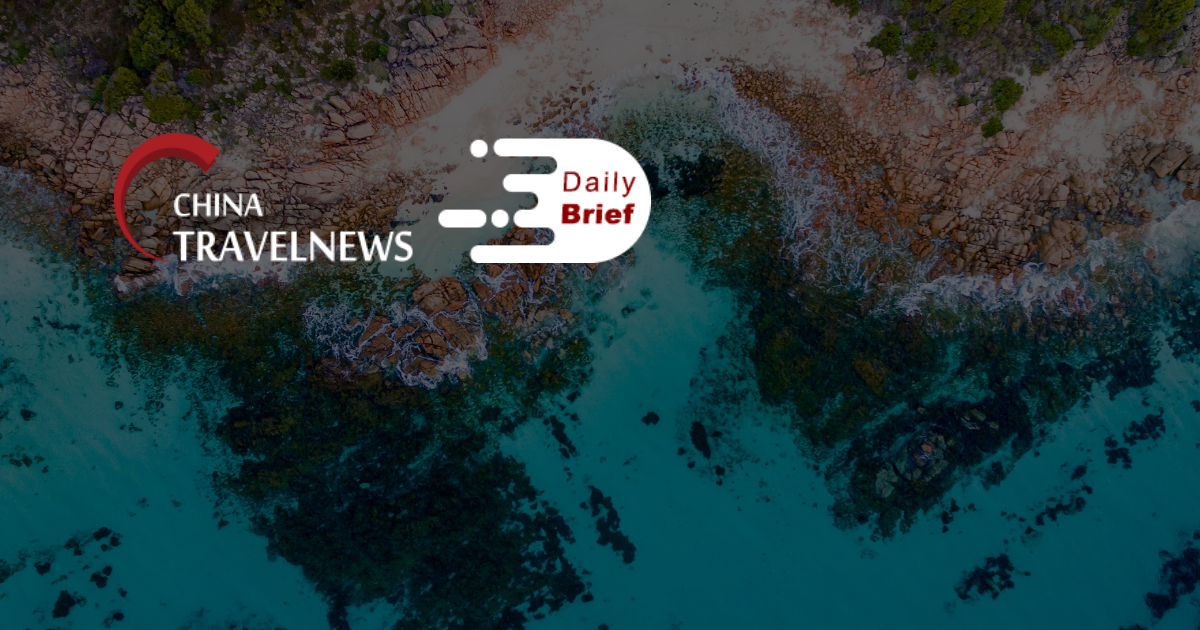 Accor plans record growth in China
>> Accor plans to expand its presence across Greater China, offering more hotels to travelers and loyalty members with new project signings in China reached an all-time high in 2021 – leading to more than 520 hotels now in operation and an additional 350 under development.
Hotelbeds, IHG complete distribution deal for Europe, China
>> IHG Hotels & Resorts has named Hotelbeds as a preferred provider of wholesale rates for B2B travel buyers in Europe and Greater China. Trade partners working with Hotelbeds will have full access to wholesale rates from the global hotel operator giant.
China's Covid stance creates a $280B black hole for global tourism
>> China's borders remain effectively sealed as the country continues to pursue a zero-tolerance approach to a virus that other parts of the world have accepted as endemic. For the world's tourist hotspots, that's a problem. Chinese travelers spent USD 277 billion overseas in 2018 and another USD 255 billion in 2019, accounting for almost 20% of all international tourism spending, data from the United Nations' World Tourism Organization show.
Chinese nationals flown home from Ukraine on chartered fights
>> A chartered flight carrying evacuated Chinese students and nationals from Ukraine landed in Hangzhou, capital of East China's Zhejiang Province on Saturday. This was the first of a series of chartered flights sent by China to evacuate Chinese nationals after the country moved more than 3,000 Chinese citizens safely from Ukraine to neighboring countries.
Hong Kong residents escape to Singapore as lockdown looms
>> A net 71,000 people left Hong Kong in February, the biggest outflow since the pandemic began, as the city's most rampant wave of Covid intensified. While Hong Kong is effectively shut off from a raft of countries it deems high risk, there are 137 scheduled flights to Singapore in March, more than anywhere else aside from Shanghai, which is off limits to most non-Chinese citizens.
HK-based political advisors propose co-location arrangement at airport
>> At the ongoing two sessions, several Hong Kong-based political advisors have proposed setting up what's known as co-location joint checkpoint arrangement at the Hong Kong International Airport, a move that is expected to enable the opening of more air routes between Hong Kong and mainland cities and help boost Hong Kong's economy.
Cathay Pacific collaborates with HK brand Native Union for lifestyle tech goodies
>> Cathay Pacific has partnered with Hong Kong label Native Union to launch a collection of tech accessories. The collection includes a universal belt cable, wireless charger, AirPods Pro Case, and an organiser pouch. The lifestyle tech accessories collection will be retailed on the airline's Asia Miles web shop.
Chinese high-speed train expected to reach 620 kph
>> China has been working on high-speed Maglev train technology for some years, with the latest prototype expected to reach a top speed in excess of 620kph (380mph). Unveiled in China in Chengdu, Sichuan Province, the sleek 21 metres long (69 feet) prototype runs on high-temperature superconducting (HTS) power that makes it look as if the train is floating along the magnetized tracks.