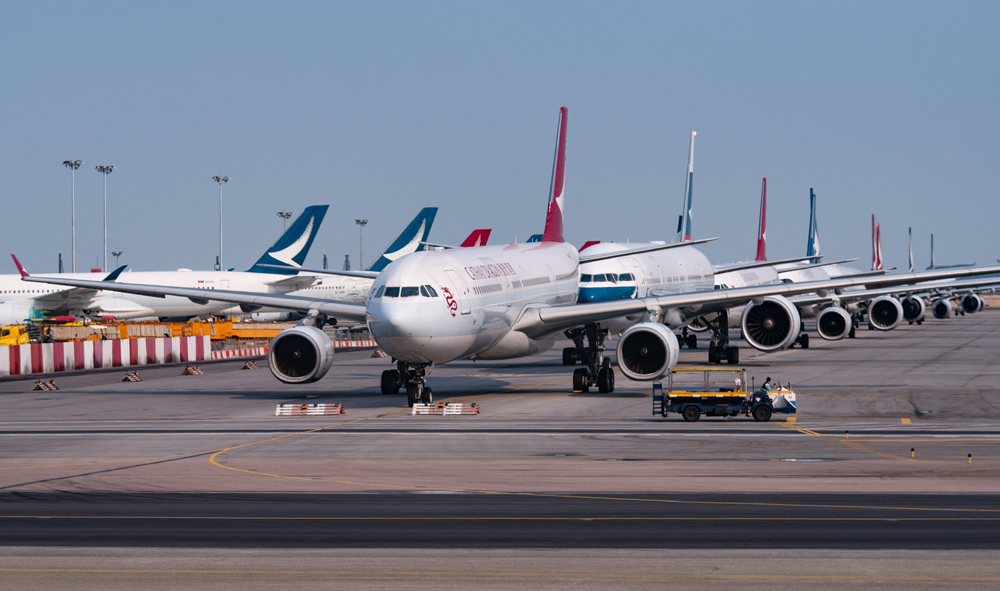 At the ongoing two sessions, several Hong Kong-based political advisors have proposed setting up what's known as co-location joint checkpoint arrangement at the Hong Kong International Airport, a move that is expected to enable the opening of more air routes between Hong Kong and mainland cities and help boost Hong Kong's economy.
The co-location arrangement for joint checkpoint would make it much more convenient for mainland visitors to travel to Hong Kong with a significant increase of mainland destinations, Wong Cho-bau, a member of the Chinese People's Political Consultative Conference (CPPCC) National Committee and chairman of Shenzhen-based Donghai Airlines, told the Global Times when elaborating on the proposal.
This would necessarily bring mainland customers in larger numbers than during the pre-pandemic period for Hong Kong, while saving the city's tourism and dining industries from falling, he said.
Currently, the Hong Kong airport only has direct flights to 37 mainland cities, according to Wong. This has largely impeded Hong Kong airports' initiative to integrate into the development of the mainland's civil aviation sector, while restricting Hong Kong's ability to play its role as a super link point between the mainland and global markets, officials said.
After setting up a co-location arrangement, mainland checkpoints will be set up at the Hong Kong airport. Any mainland airports can open direct flights with Hong Kong, which will enable the Hong Kong airport to connect to the whole aviation network in the mainland.
According to Wong, Hong Kong plans to initiate the co-location arrangement in 2022 and implement it in 2025.
Read original article