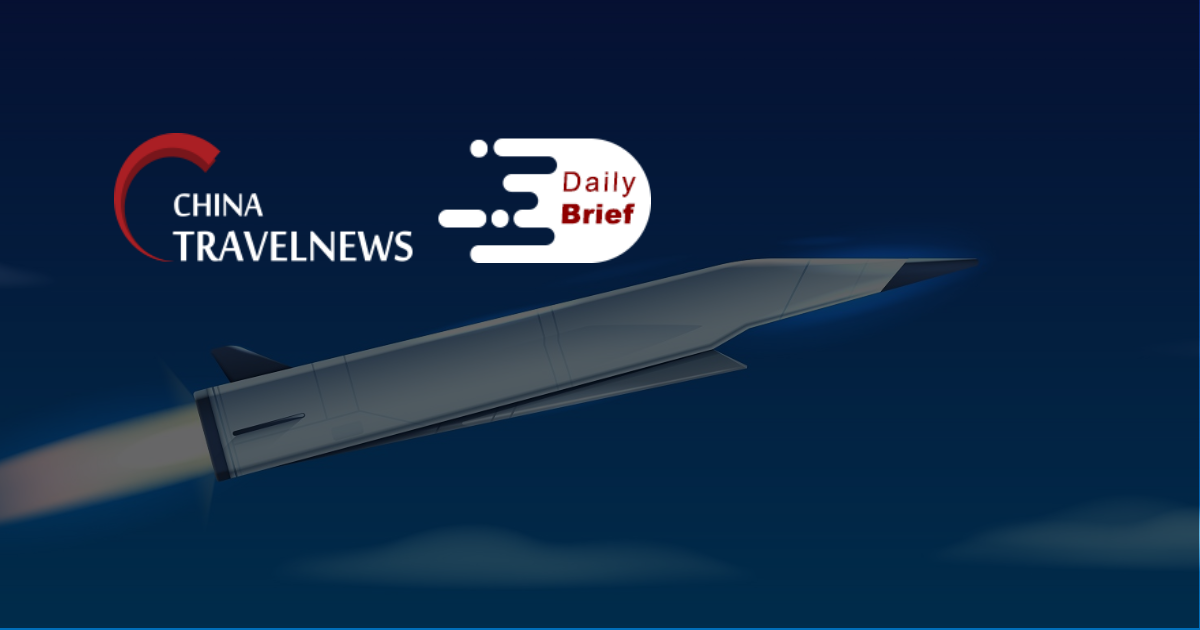 China locks down southern city Baise as Omicron variant surges
>> China has ordered inhabitants of the southern city of Baise to stay home and suspended transportation links amid a surge in Covid-19 cases at least partly linked to the Omicron variant. As of Tuesday, 135 cases had been reported in the city at least two of them found to be omicron, health authorities said.
Hong Kong toughens Covid rules as Omicron cases surge
>> Hong Kong will institute its tightest social-distancing rules since the start of the pandemic to curb its largest coronavirus outbreak so far, as a wave of Omicron cases has raised questions about how long the city can continue its strict Covid-control policies. The city will require hair salons and places of worship to close for two weeks starting Thursday, and no more than two households will be allowed to meet in private.
Travel restrictions should continue to avoid Covid resurgence, researchers say
>> Chinese researchers said allowing for the movement of people to Covid-zero regions like China would result in 234.2 million infections and 2 million deaths within a year. The key to controlling Covid-19 lies in the development and widespread use of vaccines that are more effective in preventing infection, according to a research paper published in China CDC Weekly, a bulletin of the Chinese Centre for Disease Control and Prevention.
Thailand to seek travel bubble with China
>> Thailand will have talks on bilateral travel bubble arrangements with China and Malaysia later this month, an official said on Monday, as part of efforts to bolster a steady recovery in its crucial tourism sector. Thailand received a record of nearly 40 million foreign visitors in 2019 - more than a quarter of those from China - but total arrivals slumped to about 0.5% of that last year, due to weaker external demand and tight quarantine and entry requirements.
China unveils plans for 'winged rocket' 7,000 mph hypersonic plane
>> Plans for a hypersonic plane capable of flying between Beijing and New York in an hour have been unveiled by a Chinese company. The "rocket with wings" is being designed to fly at an astonishing 7,000 miles per hour and tests are reportedly due to begin next year. The futuristic plane is being developed by Space Transportation, which hopes to conduct a full point-to-point flight by the end of the decade.
China issues plan for post-Olympics sports, culture, tourism development
>> China's Ministry of Culture and Tourism, together with relevant authorities, has issued a plan to build a belt region that integrates the sports, cultural and tourist industries in Beijing and Zhangjiakou, the co-host city for the Beijing 2022 Winter Olympics. The plan aims to leverage the Winter Olympics venues built in the region in a comprehensive and low-carbon way after the Olympic games, and to make the region a world-class example in post-Olympics reuse of game venues and an international destination for winter sports, recreation and tourism.
Trip.com: Ice and snow tourism during Spring Festival boosted by Olympics
>> Online travel services platform Trip.com released a report regarding domestic Chinese tourism during the recent Spring Festival holiday period. Powered in part by the current Beijing 2022 Winter Olympic Games, snow sports-related vacationing has experienced an uptick in popularity across the country. During the Spring Festival, air ticket bookings to northeastern Chinese provinces increased by over 50% year-on-year.