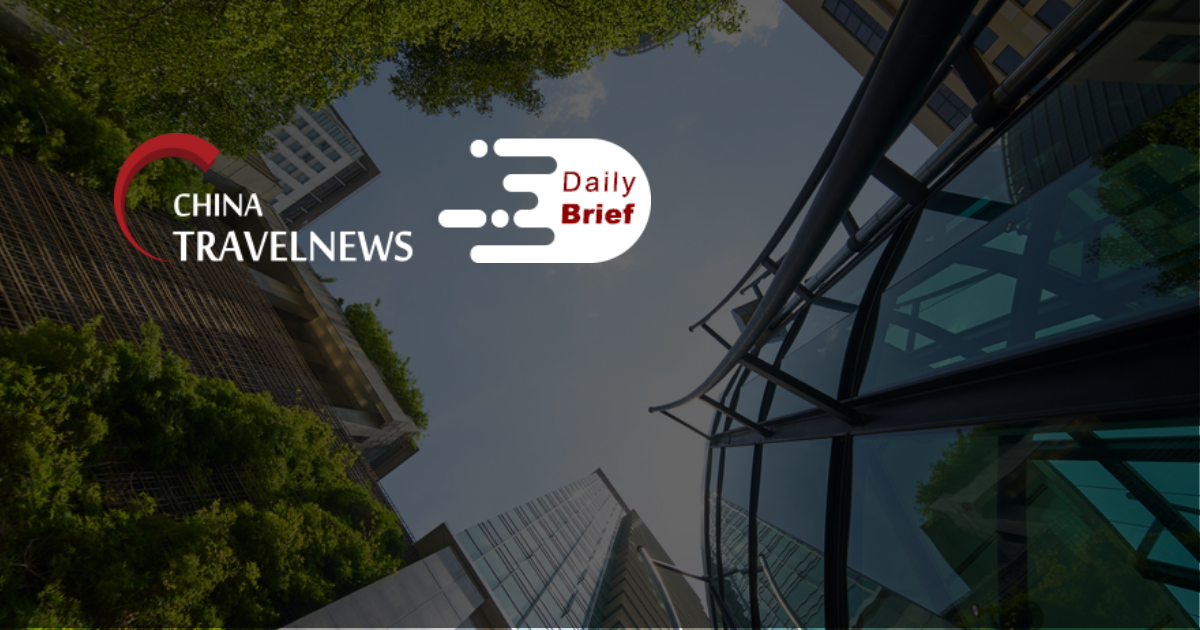 7 Chinese airlines have vanished from Australian airways since pandemic
>> China's restrictive Covid border policies have seen almost every flight to Australia scrapped, with seven major airlines pulling planes from routes that once brought in billions to the local economy. It has been exactly two years since Australia reported its first case of the virus and since that time Chinese visitors Down Under have fallen from 1.4 million per year to just 2,500.
China's domestic passenger traffic fell 24.4% in 2021 compared to 2019
>> The International Air Transport Association (IATA) announced full-year global passenger traffic results for 2021 showing that demand (RPKs) fell by 58.4% compared to the full year of 2019, an improvement compared to 2020, when full-year RPKs were down 65.8% versus 2019. China's domestic passenger traffic fell 24.4% in 2021 compared to 2019. It was down 39.6% for the month of December versus December 2019, which was an improvement compared to a 50.9% decline in November.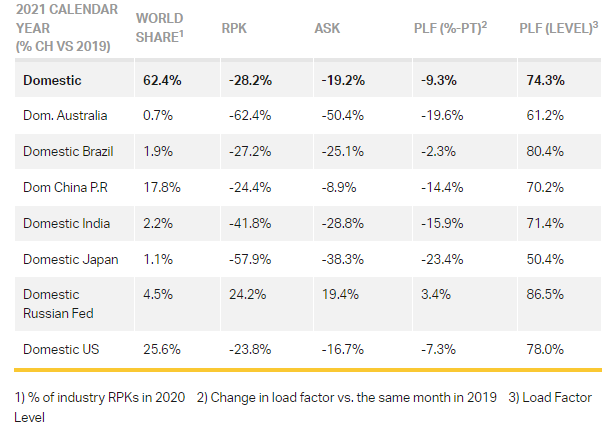 Chinese airlines and airports increase IT sustainability budgets
>> Chinese airports and airline companies are leading the way in automating the passenger journey, according to SITA, a Swiss air transport communications and information technology company. In its 2021 Air Transport IT Insights report, SITA said that the Chinese airports and airlines are investing in boosting their passenger management systems. A large majority of Chinese airlines (91%) and most airports (68%) expect to spend the same or more on IT in 2022 compared to 2021.
2022 domestic travel revenue will recover to 70% of pre-pandemic level
>> China Tourism Academy observed that China's tourism industry was recovering in 2021 on the whole after two years of downturn, as outlined in its newly released report on tourism economic operations in 2021 and trends forecast in 2022. Inbound and outbound travel was stymied, while essential travel stayed flat and travel consumption fell. Domestic travel volume was down by 18.3% year-on-year in the third quarter of 2021 under the impacts of macroeconomic downturn and the pandemic.
China begins a tense Spring Festival travel rush
>> For the third year in a row, China's leaders are concerned the massive movement of people over the Lunar New Year holiday travel rush — which officially started on Jan 17 — will cause a spike in coronavirus cases. Snap lockdowns inside malls, schools, and office buildings have become normalized, while international mail has also come under suspicion. Many companies and local authorities are once again discouraging people from making long-distance trips this holiday.
China's resort island eyes 15% growth for tourism revenue
>> South China's tropical island province of Hainan targets tourism revenue growth of 15% and an increase of 10% in tourist numbers this year, an official said Sunday during the annual session of the provincial people's congress. More than 81 million domestic and overseas tourists visited Hainan in 2021, up 25.5% year on year. Hainan's total tourism revenue increased 58.6% over the previous year to about RMB 138.4 billion (USD 21.8 billion).