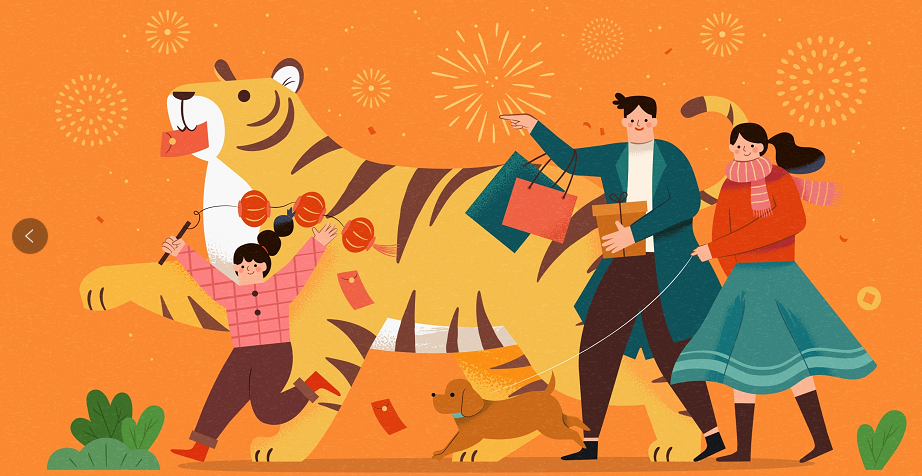 China's top economic planner vowed on Sunday to boost holiday consumption during the upcoming Chinese New Year, as new COVID-19 flare-ups in several cities, including Omicron infections in Beijing and Tianjin, sparked concerns about holiday spending.
In a statement, the National Development and Reform Commission (NDRC) outlined measures to expand consumption - a major growth driver that's been slow to recover but has great potential to be unleashed - in an effort to boost the economy in the first quarter of the year.
Online shopping, snow-related consumption, the sound development of housing consumption, and support for micro-sized, small and medium-sized enterprises are being encouraged by the NDRC.
The NDRC's statement was issued before the Monday kick-off of the country's 40-day Spring Festival travel, or chunyun, the world's largest human migration, with 1.18 billion trips expected to occur, according to the estimate of the Ministry of Transport. That means about 29.5 million trips each day.
Based on the prediction, it will mean a rise of 35.6% compared with 2021 (870 million), but a fall from the 2020 level (1.48 billion).
More than 10.5 million train seats will be provided each day during the Spring Festival travel rush, up over 10% compared with 2019, China Railway said. "If an outbreak occurs, we'll adjust our services, and trains to the region will be reduced or shut down," it said.
A total of 40 pairs of trains will be specially operated for the Beijing 2022 Olympic and Paralympic Winter Games, which kick off in February.
The NDRC is also looking forward to the potential in winter sports and snow-related tourism consumption during the holiday season.
Read original article