Corporate information platform Qichacha's data showed that China currently has about 117,000 registered enterprises operating short-term rental businesses. A total of 88,000 newly-registered short-term rental enterprises emerged during 2018-2020, accounting for over 79% of the total number in the past decade. The number surged by 157.4% year over year in 2018, and reached a record high in 2020, when 34,000 were added, up by 3.6% year-on-year.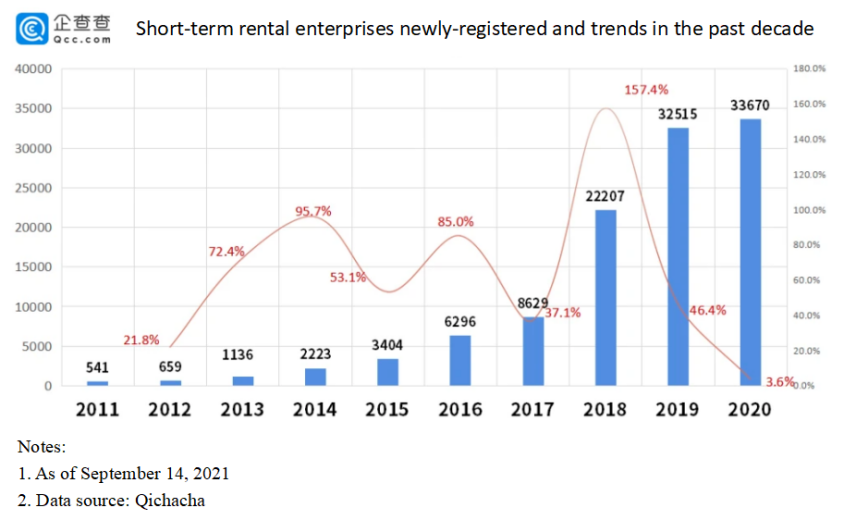 In the first eight months of this year, 25,000 newly registered short-term rental enterprises had registered, up by 19.7% on a year-on-year basis. Qichacha projected that a record-breaking number of such enterprises this year.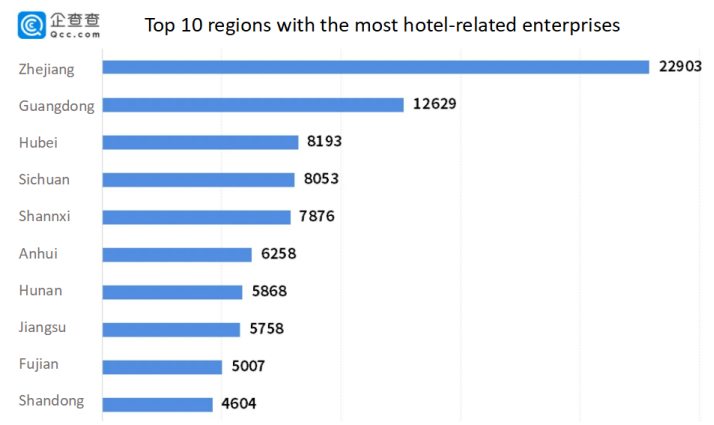 By region, Zhejiang province in eastern China with 23,000 short-term rental related enterprises has the highest number of such companies in operation, followed by Guangdong in the south (13,000) and Hubei (8,000) in the central area.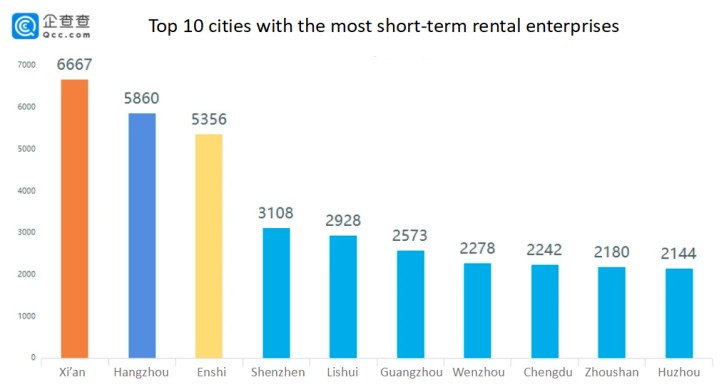 By city, Xi'an, Hangzhou and Enshi ranked the top three with over 5,000 short-term rental enterprises in each city. Shenzhen, Lishui and Guangzhou were also among the top 10.
Despite the increase of short-term rental enterprises and listings, the occupancy rates have not grown accordingly, and service quality has yet to catch up with the rapid expansion of the sector.