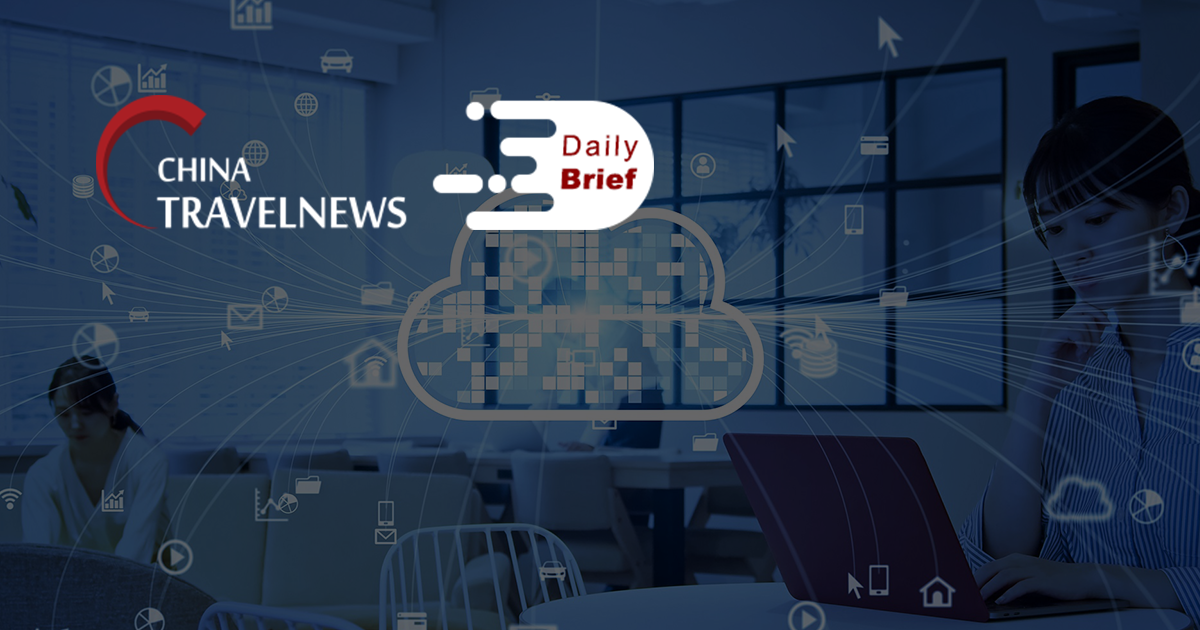 Tourism industry confident about National Games 2025
>> Local tourism industry in Macau is eagerly awaiting the improvements to the city's image that will follow the National Games in 2025. Last week, the Chinese government in Beijing announced that the National Games in four years will be co-organized by the two Special Administrative Regions (SARs) of Macau and Hong Kong, along with the Province of Guangdong.
Shiji becomes Expedia Group's first EPS Strategic SaaS Partner
>> Shiji Distribution Solutions has announced its latest partnership with leading global online travel agency Expedia Group, becoming the first Strategic SaaS Partner of Expedia Partner Solutions (EPS) in China. Expedia has been a key long-term partner of Shiji Distribution Solutions, and with the extended partnership, EPS can now continue to grow its Greater China distribution business.
Rosewood launches a Soho House competitor
>> Hong Kong-based Rosewood Hotel Group opened Carlyle & Co., a private club overlooking Victoria Harbor, this summer in its hometown. The membership club is Rosewood's first in what the company anticipates will eventually grow into a network of properties in some of the world's largest cities. Its opening this summer coincided with Soho House, arguably the best-known membership club chain in the world, going public.
Tourism has changed for Chinese people in the past 40 years
>> Traveling abroad used to be just a dream for the common people in China, as most of them were struggling to keep their stomachs full. The situation has changed dramatically over the past four decades. Statistics show that in 2019, Chinese people made 155 million trips abroad, making the country the top source of international tourists, far ahead of second and third-placed Germany and the United States. But the figure was dwarfed by the number of domestic tourist visits the same year-more than 6 billion. That means on average, each Chinese traveled four times the year before the COVID-19 pandemic brought the tourism sector across the world to a sudden halt.
China's Zhejiang province to build sea island parks
>> East China's Zhejiang province, which boasts the most sea islands among the country's provincial-level regions, is building some of its scenic islands into tourist draws in efforts to boost its tourism sector. Construction is underway to transform 10 islands off the coast of Zhejiang, including Xiangshan and Putuo, into parks, according to the Zhejiang provincial culture and tourism department. The projects are scheduled to be completed by the end of 2022.
New border crossing checkpoint between Macau and Zhuhai to open September 8
>> Macau's busiest entry point will soon be able to welcome more arrivals and process them faster with a new border crossing checkpoint scheduled to open to the public on September 8. Next week's opening promises to alleviate significant pressure on the current border facilities once visitation returns to pre-pandemic levels.
Macau hotel occupancy rate rises to 63.7% in July
>> The average occupancy rate of Macau's hotels and guest houses in July grew by 51.6 percentage points year-on-year and 18.4 percentage points compared with June to 63.7%, according to information from the Statistics and Census Service (DSEC). The improved results were led by a strong resurgence in 5-star hotels, where occupancy hit 63.6% versus just 7.8% in July 2020 and 41.0% in June 2021.
Swift recovery likely for Hainan duty free as CDFG posts strong H1 results
>> China Tourism Group Duty Free posted an 84% year-on-year increase in first-half revenues to USD 5.5 billion last week. Q2 revenues rose 49% to USD 2.6 billion). The results, in line with preliminary figures released in July, underline the world number one travel retailer's continued strong performance in the key Hainan offshore duty free market.