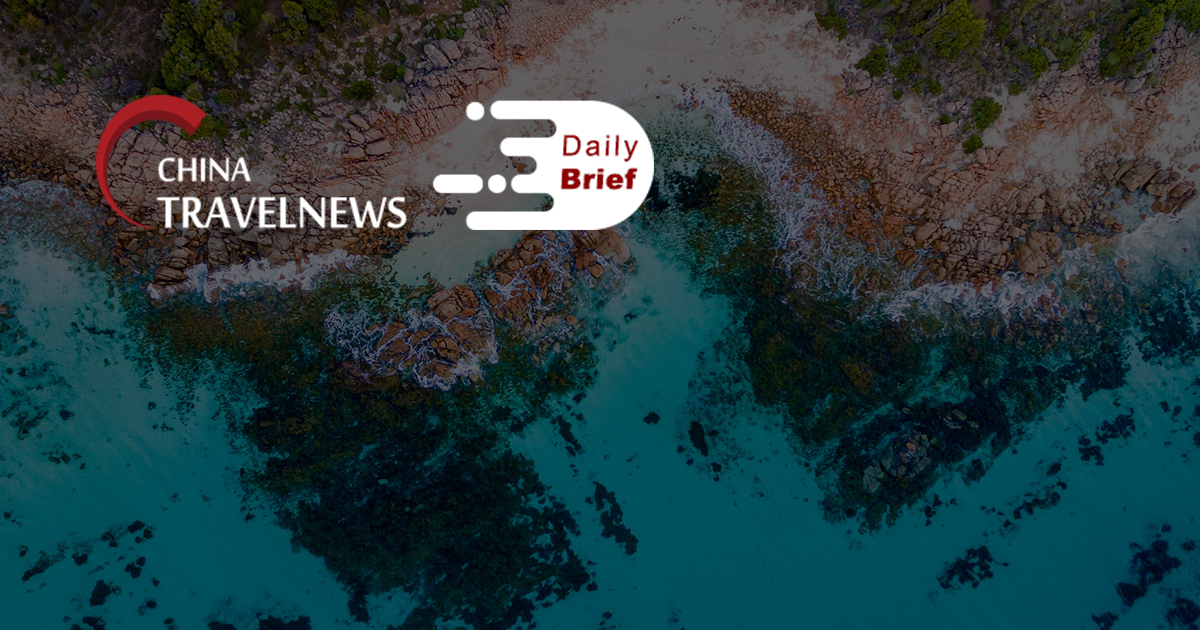 Chinese air travel has biggest drop since start of pandemic
>> The number of seats being offered by airline carriers in China dropped the most since early in the Covid-19 pandemic, as rising cases of the delta variant spurred fresh restrictions on movement. Seat capacity plunged 32% in one week, hastening a decline in the country that began at the end of July, based on data from aviation specialist OAG.
Chinese hypersonic spaceplane company raises $46 million
>> Chinese firm Space Transportation raised more than $46.3 million for its hypersonic spaceplane plans in a new funding round announced Monday. Space Transportation, full name Beijing Lingkong Tianxing Technology Co., Ltd., completed its third round of financing, securing more than 300 million yuan, according to a press release.
96,000 Chinese hotel enterprises go under in first half of 2021, up by 24.7% from last year
>> With rising infection numbers across the country recently, China's hotel and accommodation sector is facing more operational pressure. A total of 364,000 hotel enterprises were newly registered in 2020, down by 17.4% from the same period of 2019. As of August 3 this year, 227,000 hotel enterprises were registered, up by 2.7% year over year.
State airlines shy away from HNA restructuring, which is postponed for three months
>> Embattled Chinese conglomerate HNA Group will delay the submission of a proposal for the restructuring of its heavily indebted airlines-to-property business, as China's state-owned carriers have steered clear of bailing out the country's biggest private-sector carrier. The restructuring of Hainan-based HNA will most probably involve consortiums comprising multiple companies.
British Airways to resume service from London and Hong Kong the coming Monday
>> British Airways announced that it will resume passenger services from London Heathrow Airport to Hong Kong next Monday as the Hong Kong government has recently relaxed the quarantine arrangements for high-risk areas. Passenger flights from the United Kingdoms had been prohibited from landing since July 1.
Hong Kong's 'zero Covid' strategy frustrates travel-starved residents
>> Before the pandemic, Hongkongers were among the most well-traveled people on Earth. In 2019, residents made 94.7 million departures, according to the Hong Kong Census and Statistics Department. But since the pandemic began, residents have been effectively grounded due to a mix of travel bans and one of the world's longest quarantines.
Taiwan Tourism Bureau warns travel agencies against promoting cruises
>> Even though Taiwan lowered its COVID-19 alert to Level 2 on July 27, cruises are still off-limits, with promotions by travel agencies triggering a warning from the Tourism Bureau, reports said Tuesday. Talks are underway between the authorities and operators about the resumption of cruises, but a final resolution has not been submitted to the Central Epidemic Command Center (CECC) for approval yet.