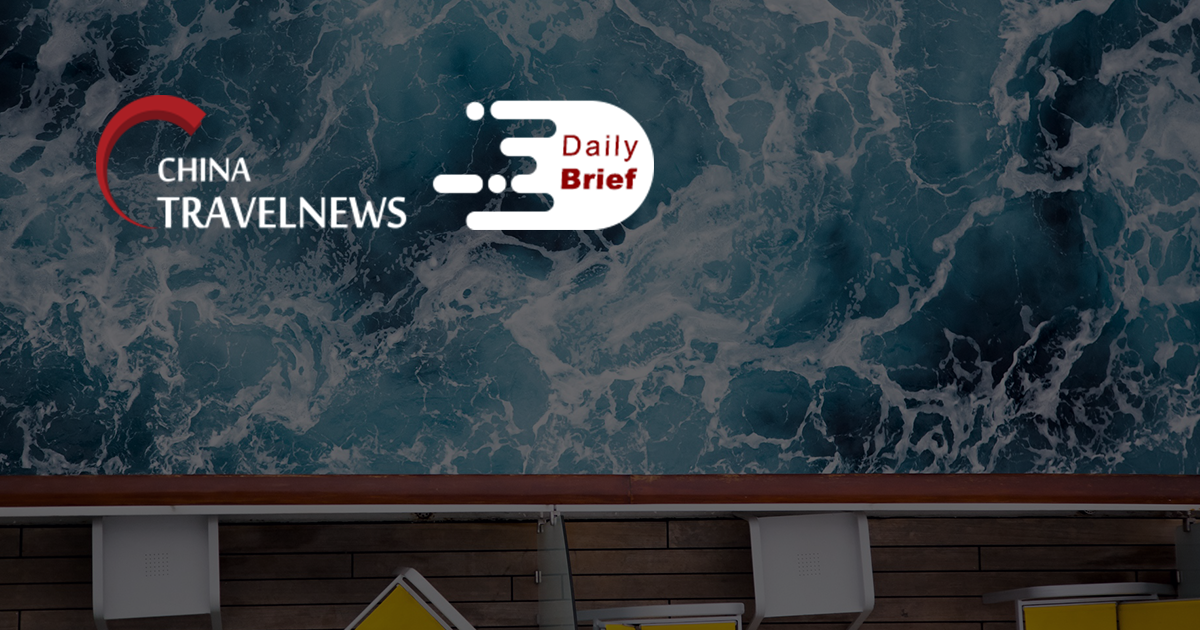 Top diplomats call on China to ease Covid travel curbs
>> Top diplomatic envoys have called on Beijing to ease travel restrictions and increase transparency as countries assess China's post-pandemic role in global trade reforms. The calls were delivered at a Beijing forum on Friday amid international concerns over severe supply chain and trade disruptions brought on by the coronavirus pandemic. Embassies in Beijing have also voiced concerns about the hundreds of thousands of foreign students who have not been allowed to return to China because they cannot get visas.
U.S. congressmen call on Hilton to cut link to Xinjiang project
>> A bipartisan U.S. congressional commission has called on Hilton Worldwide not to allow its name to be associated with a hotel project on the site of a mosque bulldozed by authorities in China's Xinjiang region, where Washington says minority Muslims have been victims of genocide.
Hilton's China business almost back to pre-Covid despite headwinds
>> Hotel chain Hilton reported a net income of USD 128 million for the second quarter, while the company posted a net loss of USD 432 million for the same quarter last year. CFO Kevin Jacobs said in the conference call that RevPAR in China was down less than 9% as compared to 2019, with rising COVID cases in June temporarily disrupting strong performance trends in April and May.
City of Nanjing isolated as China fights worst Covid outbreak in months
>> Health authorities in China have set up checkpoints and reportedly suspended flights in the eastern city of Nanjing in the country's worst coronavirus emergency in months. More than 170 people have been diagnosed with the Delta variant in the past 10 days. The main outbreak is centered on Nanjing, in Jiangsu province, but connected cases have reportedly been identified in Beijing and other provinces including Anhui, Liaoning, Sichuan and Guangdong.
Nanjing's outbreak hits recovery of nation's tourism sector
>> The COVID-19 cases reported in Nanjing has cooled the region's and the nation's tourism industry, which was expected to thrive during the 2021 summer travel peak. One industry insider said that the revenue of his branch company in Nanjing was estimated to decline by nearly 50 percent. The impact of the pandemic was reflected on the Chinese stock market, where tourism and hotel shares fell 2.42 percent on Wednesday.
Zhangjiajie to close tourist sites after COVID-19 resurgence
>> Zhangjiajie, a famous tourist city in central China's Hunan Province, planned to close all its tourist sites on Friday morning after the recent resurgence of COVID-19 case in the city. Zhangjiajie started mass nucleic acid testing in three regions on Wednesday, said Wang Jianghua, director of the municipal health commission, at a press briefing Thursday evening.
Didi denies media report of plan to go private after $4.4 billion New York IPO
>> Ride-hailing company Didi denied a media report that the company was considering going private to placate Chinese authorities and compensate investor losses since it was listed in the United States. Didi, which listed in New York last month after raising USD 4.4 billion in an initial public offering, said in a statement that the report was not true.