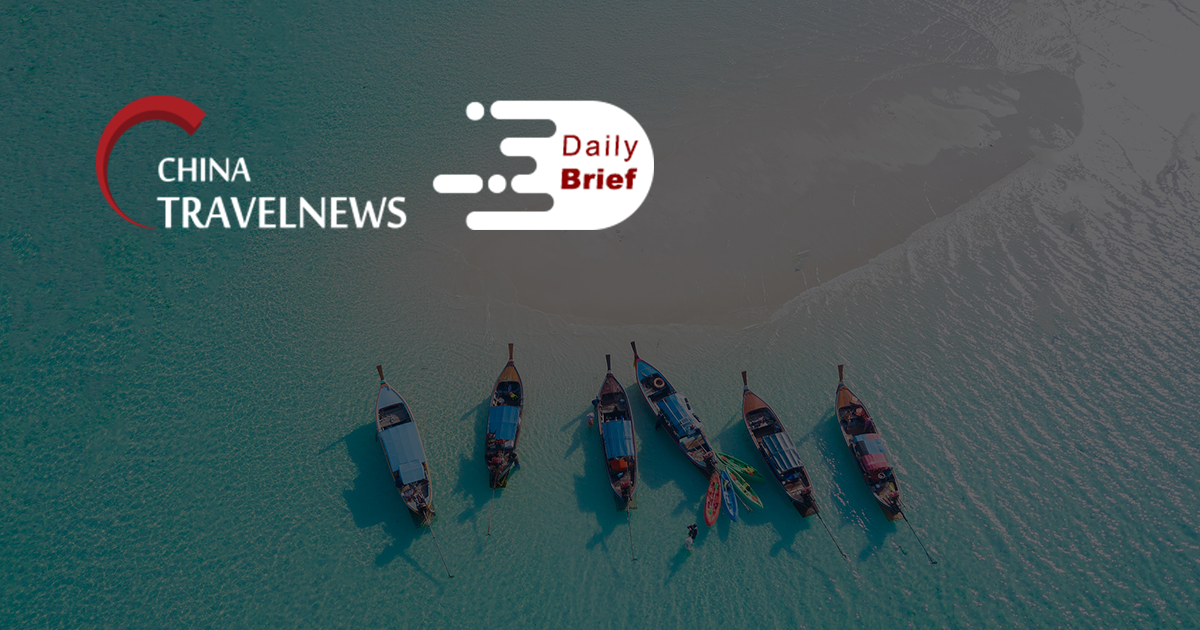 Genting floats proposal to hold Hong Kong's wine and food expo at sea
>> Genting Cruise Lines said the tie-up of wine and food festival on a cruise to nowhere made sense given the keen interest in its cruises, which were sold out for the next two weeks, and the fact the expo organizers had not secured a venue. "They don't have a physical venue onshore … for the Wine & Dine Festival, so we will join them as a sea venue," said senior vice-president Christine Li Feng Xia.
Hong Kong testing positive for in-person events momentum
>> Following Hong Kong topping the charts in The Economist magazine's 'Global Normalcy Index', the Hong Kong Book Fair, the city's largest annual fair, returned this July with more than 830,000 visits recorded, about 85% of the pre-pandemic levels. Boosted by the momentum of the physical event scene in the second quarter, over 30 exhibitions have been scheduled in Q3, almost double the number of exhibitions in Q2.
With China closed to international tourists, travel businesses have adapted to survive - and even thrive
>> The Covid-19 pandemic has affected billions of people around the world in one way or another. Entrepreneurs involved in bringing visitors to China were among the earliest to feel the pinch, as the country was the first to introduce lockdowns and border closures. When internal travel revived, bespoke travel firms changed their itineraries to suit expats still in the country and Chinese tourists thirsting for adventure.
Boeing sees MAX rebound with a path for recertification in China
>> After overcoming some hurdles earlier this year post-recertification, the MAX is good to go in over 175 countries worldwide. One of the largest markets where the jet has not yet been recertified is China. Even here, Boeing sees a pathway to recertification.
China Southern Airlines gears up for borders opening, adds foreign destinations
>> Although the government currently applies strict restrictions for international flight services, China Southern Airlines plans to fly to 24 foreign destinations starting from August 2021. Starting next month, China Southern Airlines plans to offer twice-weekly flights from Guangzhou, to North America, including service to Los Angeles (LAX), the US, and once-weekly operations to Vancouver (YVR), Canada. The airline is also focused on serving European destinations by adding once-weekly flights to Paris (CDG), France, and Amsterdam (AMS), the Netherlands.
Travel management startup Z-Trip gains millions of US dollars funding
>> Chinese travel management solution provider Z-Trip has closed a new financing round, snapping up millions of US dollars, three months after the company's B round. Investors of Z-Trip's latest round included CITIC Capital and Mr. Tao Zhang, founder of Meituan-owned local service review platform Dazhong Dianping, who also participated in Z-Trip's previous funding rounds.
GreenTree Hospitality reports over 53% increase in revenues for Q1 2021
>> GreenTree Hospitality reported that its total revenues for the first quarter of 2021 were RMB241.2 million (USD 36.8 million), a 53.3% year-over-year increase. Compared with the pre-COVID-19 first quarter of 2019, total revenues increased by 2.5%. The company expects an increase in total revenues of 48%-53% for the full year 2021, compared to 2020 and an increase in total revenues of 25%-30% for the full year 2021, compared to 2019.
Henan back on footing after killing deluge
>> Enterprises in Central China's Henan Province have resumed operations and manufacturing after days of torrential rains that caused flooding, with logistics and supply chains having largely returned to normal, except in areas that are still heavily affected by the disaster. Zhengzhou Xinzheng International Airport had completely recovered operations as of Tuesday night, with the number of flights in and out returning to the pre-flood level of 600 on a daily average basis.
Scenic spots across China introduce favorable ticket policy for tourists supporting domestic brands
>> Multiple scenic spots across China have announced that tourists wearing domestic brands such as Erke will be free of charge for tickets, local media reported. This move came after Chinese domestic sportswear company Erke's donation of 50 million yuan ($7.74 million) to Central China's Henan Province which has been suffering from flooding after unprecedented rainfall.