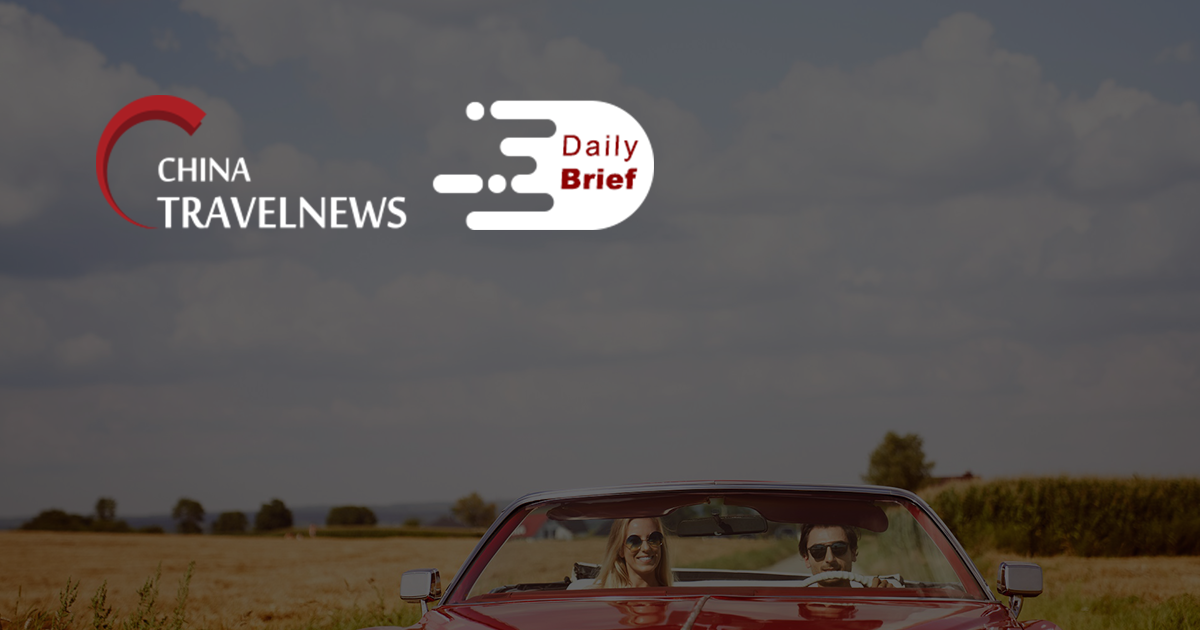 China sees 2.36 billion domestic trips in first half of year
>> Chinese people made 2.36 billion domestic trips in the first half of 2021, up by 153% from the same period in 2020, according to a report released by the China Tourism Academy. Domestic tourism revenue stood at RMB 1.95 trillion (about USD 301 billion) during this period, up by 208% year on year. Domestic trips and tourism revenue had recovered to about 77% and 70%, respectively, of the level of the first half of 2019.
New pricing structure for Shanghai Disneyland to commence next year
>> Shanghai Disneyland is set to raise its prices next year, according to a public notice of pricing rate adjustment. Starting from January 9, 2022, the "Regular" price of admission, covering most weekdays and selected weekends, will increase from the current RMB 399 (USD 62) to RMB 435 (USD 67).
Trip.com releases latest China night-time economy consumption trends
>> Trip.com Group released its latest data on mainland China's night-time economy and night-time tourism consumption during the first half of 2021. According to the report, Chinese consumers on average made 1.3 night-time attraction bookings in the first half of 2021, spending RMB187 per person. Night-time attraction bookings made on the Trip.com Group Ctrip platform increased by 469% compared to 2020, and increased by 120% compared to 2019. 40% of night-time attraction bookings were for attractions located within a short-haul travel radius.
Online giants should toe line of Chinese law: State tabloid
>> An opinion piece published on China's state tabloid Global Times said as the Biden administration intensifies its crackdown on Chinese companies, it's understandable and justified for Chinese authorities to tighten regulatory oversight on Chinese companies opting for going public in New York. The Cyberspace Administration of China revealed on Saturday that it mulls a rule to require internet companies collecting 1 million or more Chinese users' data must report to the cybersecurity review office before listing overseas.
Meituan re-launches ride-hailing app, stressing data protection
>> Meituan Dache, the ride-hailing app of China's online food delivery giant Meituan, was re-launched on app stores last week, after apps of Didi Chuxing were barred from registering new users and were removed from app stores. China accounted for 13.1% of global ride-hailing consumption in 2020, with a market size of USD 879.8 billion.
Study investigates user-generated content to shed light on perceptions of Macau as a destination
>> A study involving researcher from the Macao Institute for Tourism Studies (IFTM) has investigated user-generated content from TripAdvisor to shed light on perceptions of Macau as a destination. The researchers concluded that mainland Chinese tourists generally considered Macau as "a leisure tourism destination with a unique selling point on gambling". According to their findings, the repositioning of Macau's destination image "to being more 'cultural' is promising and has an empirical basis".
Australia's tour operators look to Japan, India as Chinese tourists unlikely to flock back
>> A tourism expert warns Chinese travelers are unlikely to return to Australia in the same numbers as before the pandemic unless diplomatic relations between the two countries improve. Chinese tourists were big business — China was Australia's largest inbound tourist market for both arrivals and spending in 2019, according to Tourism Australia. But tour operators are now seeking for a future beyond the Chinese market.
Giant Ferris Wheel to be built in Dalian, China
>> A 128 meter Ferris Wheel is to be built at the Xinghai Plaza in the city of Dalian, in the southern tip of China's Liaoning Province. An investment agreement for the tourist attraction was signed in June 2021, between Jinma Cultural Tourism Development and various parties, for the supply and operation of the giant Ferris Wheel.