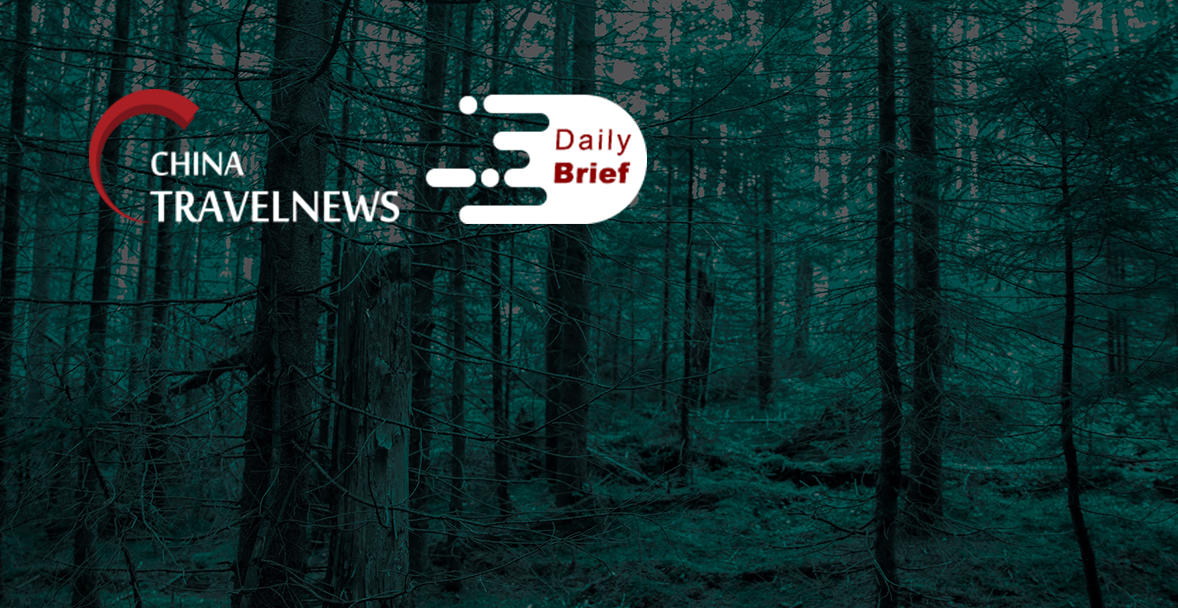 Alipay, Helbiz renew commitment to restart tourism ahead of European Championships
>> Micro-mobility company Helbiz announced a partnership renewal with Alipay, an international digital payment platform operated by Ant Financial. Helbiz will join forces with Alipay to offer a safe and convenient mobility service for tourism, safely and in conjunction with the kick-off of the European Championships. Helbiz will be featured on the Alipay app to help tourists seamlessly locate and rent its micro-mobility vehicles.
How Meituan outcompeted Trip.com to become China's hotel booking king
>> After the COVID-19 pandemic dragged a wrecking ball through the travel industry last year, Meituan's tourism operations have recovered faster than anyone else. By the third quarter of 2020, revenue from hotel, in-store, and travel bookings had returned to pre-pandemic levels and beyond, rising 4.8% year-on-year. In contrast, it's archrival Trip.com has seen a lackluster recovery. By the end of last year, Trip.com's net revenue was still down 40% compared to the same period last year.
Juneyao Airlines links up with Trip.com, eyeing HNA assets
>> Shanghai-based carrier Juneyao Airlines entered a strategic partnership with online travel agency Trip.com Group, fueling speculation that the pair may link up in a bid for part of bankrupt HNA Group. Juneyao and Trip.com tied up in June 2020 when they joined China Eastern Airlines and local investors to create a new regional carrier based in Sanya, the tropical tourism resort in Hainan province.
Family camping trips offer more choice, value and memories
>> For many Chinese parents, family camping trips have become increasingly popular. It is a chance to break free from urban responsibilities and get close to nature with their children. A report released by online travel agency Trip.com Group last week showed that the expenditure on trips by Chinese families in the first half of 2021 has increased by 41% from the same period last year, with a surge in camping and outdoor activities.
Hong Kong's quarantine hotels are almost full, as overseas students vie for rooms in summer rush
>> Droves of overseas students returning to Hong Kong have driven up occupancy rates at hotels designated for mandatory Covid-19 quarantine to as high as 90%, even after the government raised supply. After adding two hotels, or 500 rooms, to the list last week, the city's Food and Health Bureau said it could release another 2,000 rooms to bring the total supply to more than 11,000 rooms between June 20 and August 31 if demand warranted.
Cathay Pacific ties in vaccination push with private party marketing
>> Cathay Pacific is pushing for residents in Hong Kong to get the vaccination by hosting a private party on board its new Airbus A321neo aircraft. The party will see one winner and their travel companion, who is also required to be fully vaccinated, experience and enjoy the high-tech suite of inflight products that the A321neo has to offer, along with Cathay Pacific's signature world-class service.
Hong Kong Airlines launches wide restructuring bid, grounds A320 fleet but holds off on job cuts
>> Hong Kong Airlines informed staff on Wednesday it would launch a wide restructuring but held off on immediate job cuts. In an internal memo on Wednesday, the ailing airline introduced a voluntary long-pay leave scheme, offering staff the option to take six months off in exchange for one months' pay, or nine months' leave with two months' pay. The airline also stated that eight widebody Airbus A330 planes would be used mostly for cargo flights, while its 12 short-haul A320 planes would be grounded for a year from July.
Shandong Airlines to tap China policy bank for emergency funds of up to $407 million
>> Shandong Airlines will ask China Development Bank, one of the country's policy banks, to give it an emergency loan worth as much as RMB 2.6 billion (USD 407 million) after the regional carrier ran up big losses as a result of the global pandemic.