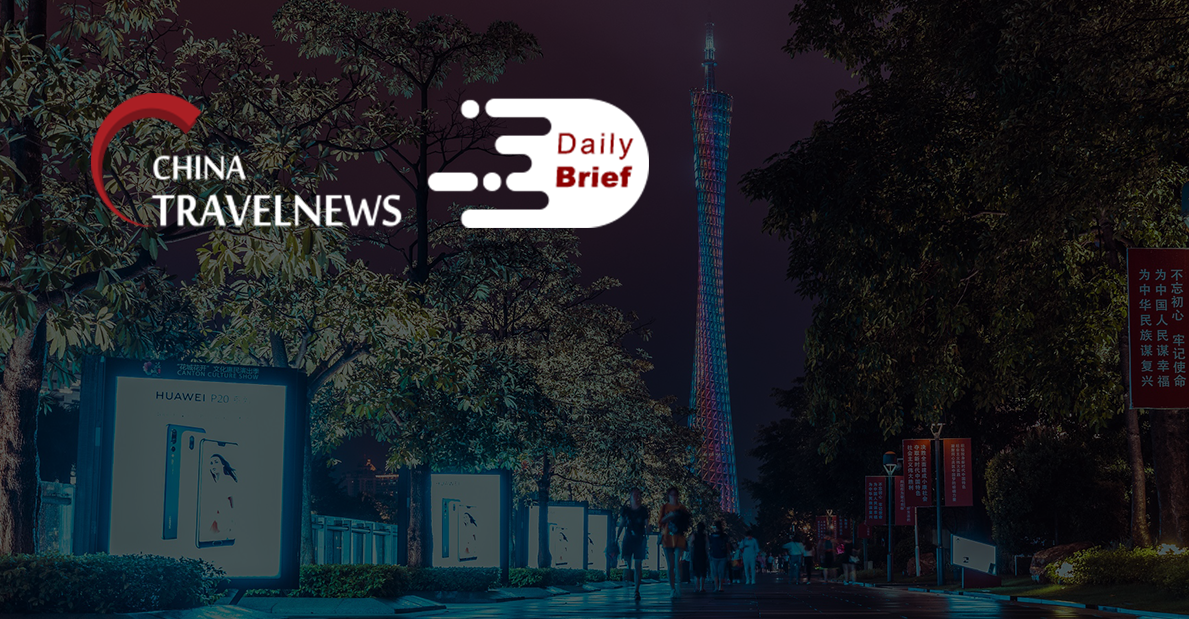 Virus-hit Guangdong announces stricter outbound travel curbs
>> South China's Guangdong Province is imposing stricter travel restrictions after more COVID-19 cases were reported in several cities, requiring railway passengers leaving the province to present negative nucleic acid test results, starting from Monday noon.
Railway passengers in Guangzhou and Foshan are required to show negative nucleic acid test reports within 48 hours, shortening the time gap from 72 hours, while passengers from other cities in Guangdong need to show reports within 72 hours, if they want to leave the province.
Singapore to bar short-term visitors with travel history to Guangdong
>> All short-term travelers with an air travel pass who have traveled to Guangdong province in China within the last 21 days will be barred from entering Singapore, the city-state's health authorities said last week, adding that the tightened border measures come amid a spike in Covid-19 cases in Guangzhou.
China to cap load factors at Air France's Tianjin flight over COVID-19 cases
>> China's aviation regulator will limit Air France's Paris-to-Tianjin flight to a load factor of 40% for four weeks from June 7, after COVID-19 infections were found among passengers. The Civil Aviation Administration of China had already placed identical curbs on the airline's other China flight, from Paris to Shanghai.
China's state-driven economic model may be limiting investment in aviation industry
>> China's state-led development model is making it increasingly difficult to attract foreign investment and secure advanced technology for its commercial aviation industry, analysts have warned. The country's medium and long-term economic plans include ambitious targets for the global expansion of its aviation and aerospace industries, but so far, the state-directed model, which relies on subsidies for domestic firms and technology transfers, has not made a significant impact.
Creditors seeking $187 billion from China's bankrupt HNA Group
>> China's HNA Group said some 67,400 creditors are seeking a total of RMB 1.2 trillion (USD 187 billion) debts, according to a person who attended the conglomerate's online meeting for creditors last week. The company has confirmed RMB 405.7 billion in claims as valid and has rejected RMB 353.5 billion in claims, the person quoted Ren Qinghua, the head of HNA's liquidation team, as saying.
Delivery robot provider secures $2.97 million in angel round
>> Star Speed Store, a delivery robot provider, has secured RMB 19 million (USD 2.97 million) earlier this year in an angel round of financing. The robotics field has been drawing investors' interest recently. Star Speed Store's rival Pudu Robotics, which is backed by Meituan, raised RMB 500 million (USD 78 million) in its Series C financing round earlier in the year.
Moxy brand debuts in China with Shanghai property
>> Moxy Shanghai Hongqiao CBD has officially opened its doors, debuting the brand in mainland China.With tech-enabled bedrooms, interactive gathering spaces and approachable service, Moxy seeks to reinvent the traditional hotel stay.
Trip.com Group joins the United Nations Global Compact
>> Trip.com Group has joined the UN Global Compact in its aim to mobilize a global movement to create an improved world for everyone. The UN Global Compact will support Trip.com Group to do business responsibly by aligning strategies and operations with its ten principles on human rights, labour, environment, and anti-corruption, as well as take strategic actions to advance broader societal goals, such as the UN Sustainable Development Goals, with an emphasis on collaboration and innovation.