ChinaTravelNews, Ritesh Gupta - The travel industry is keeping an eye on the vaccination drive in various markets as it is being believed that fully vaccinated travelers are less likely to get and spread COVID. While cross-border travel is reliant on multiple factors, including two nations or a region agreeing on measures to welcome travellers, trips in a domestic market are bound to recover faster where vaccination is in upswing and COVID is under control.
A prime example of the same is China.
"During the May holiday, approximately 230 million trips were made by tourists domestically, representing a 3% increase compared to the same period in 2019 before COVID, setting a new all-time high for the holiday," said James Liang, Executive Chairman, Trip.com Group during the company's Q1 earnings call. He also quashed concerns about ambiguity related to foreign trips, and said, "We have full confidence in the complete resumption of international travel. We have already seen the promising recovery of travel in some countries and regions with widespread vaccination rollout. Across our markets, we have seen domestic travel market rebound and gradually make up the loss of cross-border travel."
The travel sector has plenty to look forward to as people in China are being vaccinated at a rapid pace. In a single day on 19th May, as reported by scmp.com, more than 15 million doses administered. More than 400 million have reportedly been vaccinated.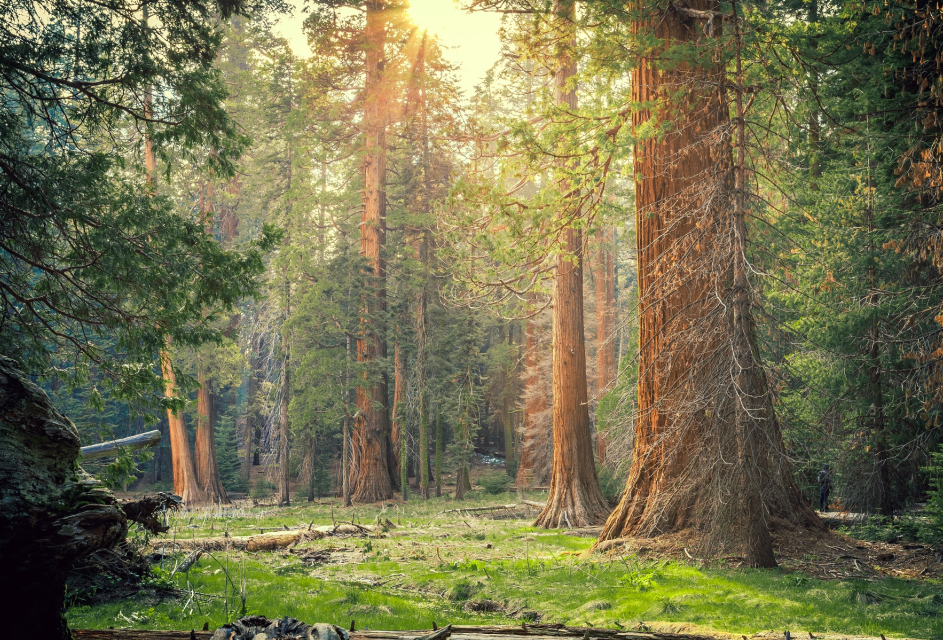 Capitalizing on pent-up demand
Referring to the pent-up demand travel volume in China, Jane Sun, Chief Executive Officer of the group the same soared during the May Labor Day holiday and this reflected in the related gross merchandise value (GMV). The group has been keeping a vigil on search results, and the pent-up demand remains strong, emphasized Jane.
"Our total number of domestic booking for five-day breaks showed year-over-year growth of approximately 270% compared to 2020 and represent a more than 30% increase compared to the same period in 2019 pre-COVID," said Jane. She added the company has leveraged the prowess of domestic offerings to capture pent-up outbound travel demand. The team asserted that this can be seen in the desire for "quality leisure travel", as transactions for mid- to high-end hotels led the growth in the last year or so.
According to Jane, long-distance travel across provinces has completely recovered. As to how new trends have emerged, she said short distance and intra-province travel represents "a new growth driver".
"In the May Labor Day weekend, average daily domestic hotel GMV for intra-province provincial stays increased more than 60% compared to 2019 pre-COVID, and average daily GMV for domestic attractions and activities doubled compared to 2019 pre-COVID," elaborated Jane.
The first half of Q1 was marked by restrictions and adversely impacted travel. Once there were signs of recovery, the business picked up quickly. The sector rebounded swiftly after the Chinese New Year holiday. Trip.com Group reported net revenue of RMB 4.1 billion in Q1, representing a 50% decrease from the same period in 2019. "The fast recovery of domestic China travel is gradually making up the loss of outbound business. Recently, our total hotel reservation has returned to pre-COVID level while price is still under pressure," mentioned Cindy Wang, Trip.com Group's CFO.
Outside China, Trip.com Group has been evaluating the progress in various markets at domestic level. Jane stated that there is plenty to learn from how the company has fared in China, and the same approach will deliver results outside China, too. "…applying for whatever worked in the Mainland China will also be capitalized on some of the markets we are targeting at," she said.
As for the third dimension of the group's business, the team is preparing for recovery in cross-border travel, too.
"In Q1, overseas hotel bookings by non-Chinese customers on our Trip.com platform have already recovered to the pre-pandemic level. Our teams are utilizing this time to enhance our fundamentals in price, product, service and app user experience for overseas users. With that, we'll be best positioned to capture the pent-up travel demand when international travel recovers," said Liang, who acknowledged that cross-border trips depend on a number of external factors. "…each government is pushing very hard to make sure that people within each country are well protected. So for what we have seen U.K., Europe and the United States are moving very fast on that front." Referring to countries in Asia, he said, a number of them are working towards controlling the situation. The utility of a Covid passport or a related health document is being widely discussed, and Liang is hopeful that it will pave way for trips. "…hopefully, the passport will indicate the passenger's information," he said during the call.
Growth
Jane also answered a question about the growth opportunity in the next year or so. "Our market share still is quite low (in Chinese domestic market). It's in the teens. In 2019, our market share was around 13%. There are still a lot to address the market that we have not tapped into," said Jane, who added that content is going to play a vital role in the same. The team is working on ways to connect with travellers in the early stages of the booking funnel, right from the inspiration stage. She added that the Ctrip mobile app has had noteworthy updates over the past months. The live stream channel is now an open platform featuring KOLs (travel KOLs increased by more than 50% sequentially) and industry partners. Users are responding to the same. "During the Labor Day weekend, more than 40% of the app users visited our content channel," said Jane. "The market will grow quite nicely in the next 3 to 5 years. And if we can address and take about 3% share to 5% share, that's quite significant already."
From revenue generation perspective, if on one hand the platform is being geared up to account for larger average order value, via cross-selling and other initiatives, the group is also looking at ad revenue. "From a long-term perspective, the content and also advertisement market currently is about a CNY 90 billion market. And by 2025, the market size is expected to be around CNY 140 billion. And our target is that if we work very hard to address about 3% to 5% of the total market, that can be quite significant for our top line and bottom line as well," explained Jane.