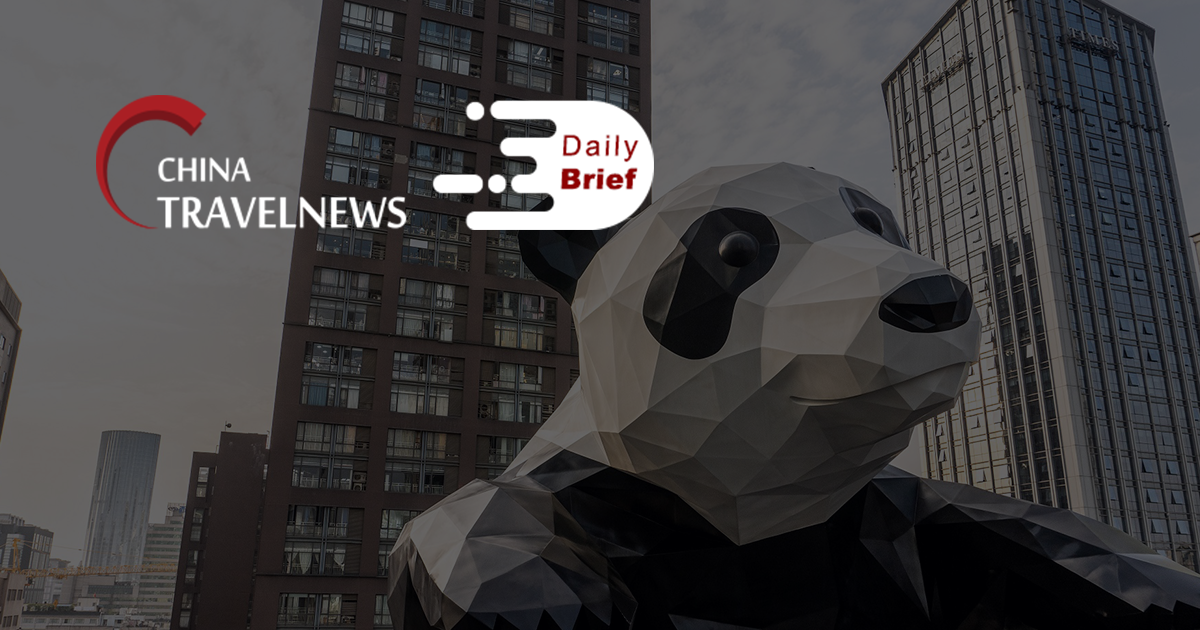 Marriott sees 76.8% rise in Greater China RevPAR
>> Marriott reported that its global RevPAR dropped 46.3% from last year, while the RevPAR in Greater China area increased by 76.8% during the time. CEO Tony Capuano said the trends in mainland China gave the company confidence in strong recovery in other parts of the world as conditions improve.
Viacom to lay out up to $7.75 billion on new tourist resort in Hainan
>> US media giant Viacom plans to invest between RMB 30 billion and RMB 50 billion (USD 2.65 billion and USD 7.75 billion) to build a tourist resort in Hainan province, a popular holiday destination in southern China. Domestic tourists have been flocking to the sub-tropical island destination since China's government eased restrictions on duty-free shopping last year and as overseas vacations lost their appeal amid the coronavirus pandemic.
Trip.com Group's Star Hub channel launches with over 100 leading travel partners on board
>> Trip.com Group's new travel marketing hub, the Star Hub channel, is now live on the brand's mobile application. Designed to allow suppliers to expand and enhance their marketing activities on the platforms, over 100 leading travel businesses have already signed up, offering a collection of content and products on the channel. These tourism businesses include travel destinations, hotels and tourism property owners, and renowned tourist attractions.
Pilot travel bubble across Taiwan Straits postponed as island sees more cases
>> A pilot travel bubble for residents in Taiwan going to Fujian Province in the Chinese mainland was postponed on Saturday due to rising cases of COVID-19 in the island, according to the Fujian leading group for epidemic prevention and control. More than 10 new local confirmed cases were reported in Taiwan, from April 30 to May 7.
China's gateway to North Korea feels chill of Covid-19 border closure
>> Pyongyang shut the country's borders in January 2020, soon after the new coronavirus emerged in China. Travel was banned and trade by road, rail and sea almost entirely suspended. Between 50,000 and 70,000 North Korean waitresses and factory workers were left stranded on the Chinese side of the border, according to estimates by South Korean research institutes. The international ban on processed goods from North Korea was already having an impact on many of Dandong's businesses, but the virus also wiped out the city's tourism trade.
Hong Kong shortens coronavirus quarantine for vaccinated residents
>> Hong Kong authorities said that residents who have been fully vaccinated can spend a shorter time in quarantine if they have been exposed to a COVID-19 patient, after thousands of people were sent to tiny quarantine quarters for up to 21 days. Only about 14% of Hong Kong's 7.5 million people have had at least one dose of a COVID-19 vaccine since a campaign was launched in February.
Cathay Pacific raises $650 million in first US dollar bond in 25 years
>> Hong Kong's Cathay Pacific has raised $650 million in its first U.S. dollar bond in 25 years. The airline will use the proceeds to bolster its working capital levels and fund general corporate purposes. Cathay said in March it was focused on preserving cash after posting a record annual loss of HK$21.65 billion, caused by a travel downturn, restructuring costs and fleet writedowns.
China launches 300 new rural tourist routes
>> China has recently launched a total of 300 rural tour routes, allowing tourists to take a closer look at the country's poverty battle achievements and aid rural vitalization, according to the Ministry of Culture and Tourism. The first quarter of 2021 saw China's rural tourist sites receive a total of 984 million visitors, up by 5.2 percent compared with the same period in 2019.
DFS and Shenzhen Duty Free Group strengthen partnership
>> DFS Group and its longtime business partner Shenzhen Duty Free Group signed a strategic agreement to cement their collaboration in Hainan. The agreement paves the way for further mutually beneficial opportunities.