The global community broke into fractions of local societies in 2020 after the COVID-19 pandemic. International travel slumped to its lowest level in April last year, down by 97% year-on-year, according to the UNWTO Tourism Recovery Tracker.
What happened to global brands that depended on cross-border travel? What has happened to travel unicorns and their dreams of global network effect? What will happen to local tourism businesses with global ambitions? How do we build stronger local roots, bring back global, and build back better?
Join us at WiT's latest virtual event - Episode 2: BC, Global. DC, Local. AC, Which Way Forward
* April 29, 6:00PM-8:30PM (Singapore Time, GMT+8)
Among the speakers scheduled to share their insights into the post-pandemic travel world, Mr. Joseph Wang, Chief Commercial Officer at TravelDaily China & ChinaTravelNews.com, will have a brief session with Mr. Nong Xia, Executive Vice President & CEO, Global High-end Hotels Business Unit of Huazhu Group.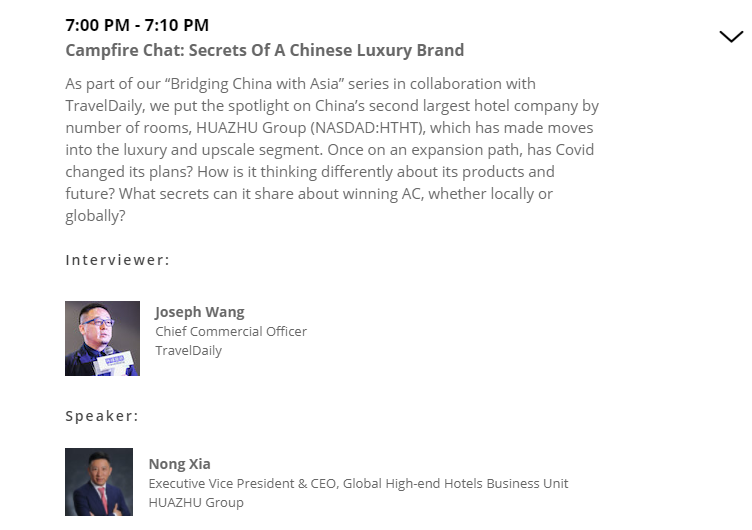 How will China's second-largest hotel group grow into the luxury and upscale segment? How will Mr. Xia describe the sixteen-year-old Huazhu and the sixty-year-old Hyatt, each in just a phrase?
Register now: https://www.gevme.com/WiT-Travel-Roadshow-EP-2
Learn more at: http://www.witevents.com/wittravelroadshow/ep2programme/