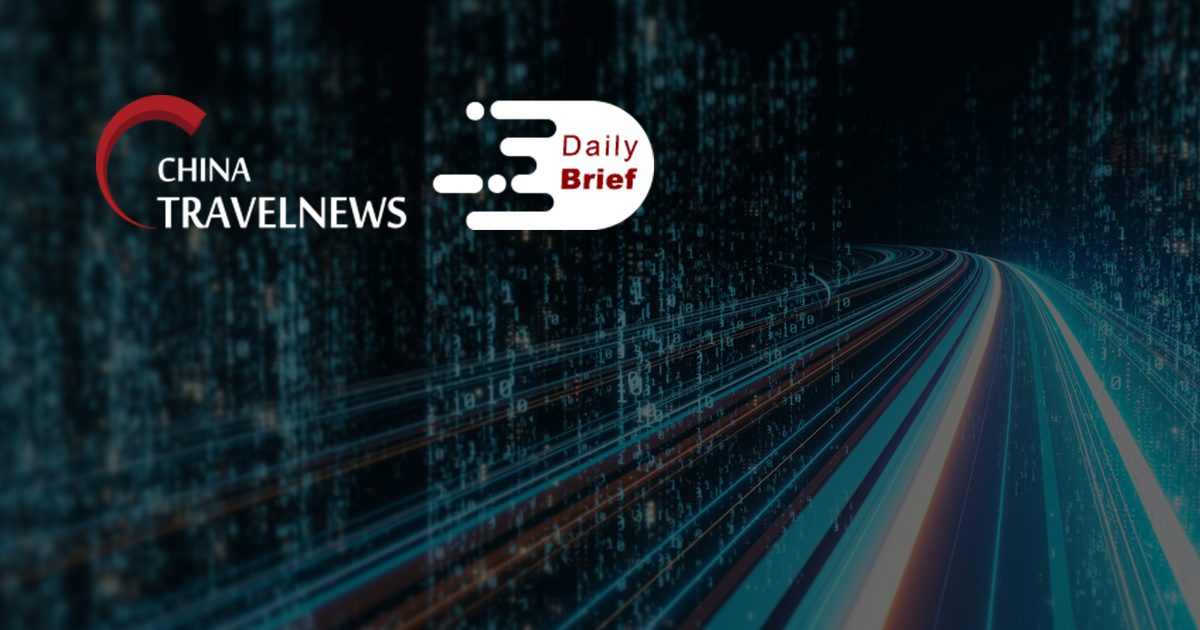 Beijing posts highest hotel RevPAR since last November: STR
>> Beijing's hotel industry reported its highest room rates in 15 months, according to preliminary March 2021 data from STR. The average daily rate (ADR) was RMB 603.19 in march while occupancy stood at 57.9%. The absolute ADR level was the highest in Beijing since November 2019, while RevPAR was the highest in the market since November 2020. The occupancy level came in higher than the previous two months but remained slightly below the levels seen in Q4 2020.
Shanghai Disney celebrates 10th anniversary of groundbreaking
>> The Shanghai Disney Resort celebrated the 10th anniversary of its groundbreaking on Thursday, with president and general manager Joe Schott expressing great confidence in the resort's future. Shanghai plans to double the number of scenic spots and tourism projects with more than 10 million visits annually in 2025.
Airbus increases deliveries as travel revives in US, China
>> Airbus reported a surprise surge in deliveries in March and a slight increase in deliveries in the first quarter to 125 aircraft, amid a rebound in air travel in China and the United States. According to analysts, the jump in March deliveries puts Airbus on track to meet its full-year target of supplying 566 aircraft, the same as in 2020. Analysts said attention would shift to production plans amid lingering concerns of a third COVID wave in Europe and a slump in long-distance travel.
Taiwan airline cancels "travel bubble" flight to Palau
>> Barely two weeks after Taiwan and Palau inaugurated their "travel bubble," China Airlines announced it was canceling its April 17 flight due to lack of interest, reports said April 13. Despite its announced cancellation, the carrier is still planning to resume flights from April 21.
Online travel agencies predict "hottest" May Day outings as air fares shoot up
>> Air flight tickets presale for the upcoming May Day holiday is well above bookings for the same holiday in 2019, and is 25 times more than last year's May Day holiday, according to the data provided by Chinese online travel agency platform Qunar to Global Times on Monday. Beijing will be the most popular destination for travelers during the impending holiday.
Hong Kong wants to require a vaccine for Singapore travel bubble
>> Hong Kong is once again in discussion with Singapore over a travel bubble between the two cities. However, it seems as though there will be one essential requirement if travelers want to make use of the travel bubble arrangement between the two. Hong Kong only wants its citizens to be eligible for the travel bubble if they've been vaccinated, but Singapore won't require its citizens to be vaccinated.
Quarantine requirement for mainland visitors to Hong Kong to be dropped from mid-May
>> In a series of important developments for Hong Kong's tourism and travel retail sectors, Chief Executive Carrie Lam Cheng Yuet-ngor announced non-Hong Kong visitors from mainland China will be allowed to enter Hong Kong from mid-May without having to undergo quarantine confinement, provided they were tested in advance for COVID-19.
Oakwood outlines continued expansion plans in China
>> Serviced apartments provider Oakwood said it plans to open four new properties in China by December 2021 with more signings expected to be announced in the coming months, eyeing to to double its portfolio of managed properties by 2025. Since debuting in China over 20 years ago, Oakwood now manages eight properties with the imminent opening of Oakwood Premier Tonglu by May 2021 followed by three additional openings in Beijing, Foshan and Chongli.