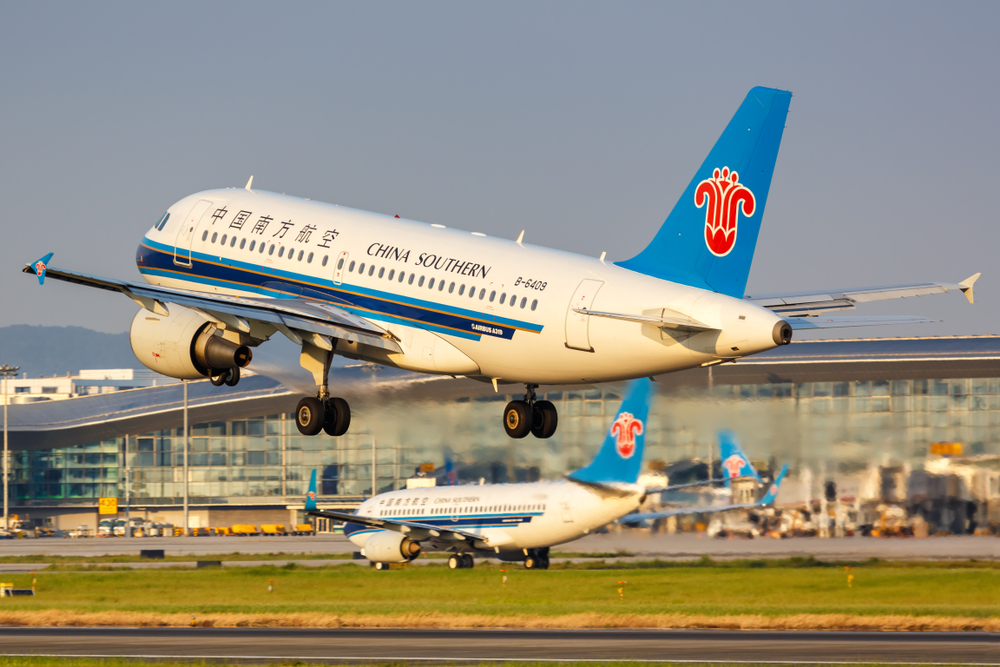 The International Air Transport Association (IATA) announced that passenger traffic fell in February 2021, both compared to pre-COVID levels (February 2019) and compared to the immediate month prior (January 2021).
Total demand for air travel in February 2021 (measured in revenue passenger kilometers or RPKs) was down 74.7% compared to February 2019. That was worse than the 72.2% decline recorded in January 2021 versus two years ago.
International passenger demand in February was 88.7% below February 2019, a further drop from the 85.7% year-to-year decline recorded in January and the worst growth outcome since July 2020. Performance in all regions worsened compared to January 2021.
Total domestic demand was down 51.0% versus pre-crisis (February 2019) levels. In January it was down 47.8% on the 2019 period. This largely was owing to weakness in China travel, driven by government requests that citizens stay at home during the Lunar New Year travel period.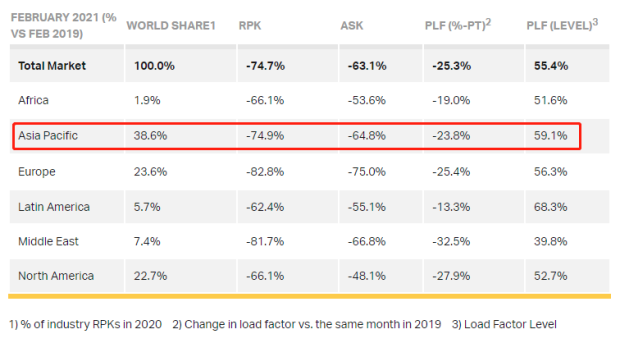 International passenger markets
Asia-Pacific airlines' February traffic was down 95.2% compared to February 2019, little changed from the 94.8% decline registered for January 2021 compared to January 2019. The region continued to suffer from the steepest traffic declines for an eighth consecutive month. Capacity was down 87.5% and the load factor sank 50.0 percentage points to 31.1%, the lowest among regions.
European carriers recorded an 89.0% decline in traffic in February versus February 2019, substantially worse than the 83.4% decline in January compared to the same month in 2019. Capacity sank 80.5% and load factor fell by 36.0 percentage points to 46.4%.
Domestic passenger markets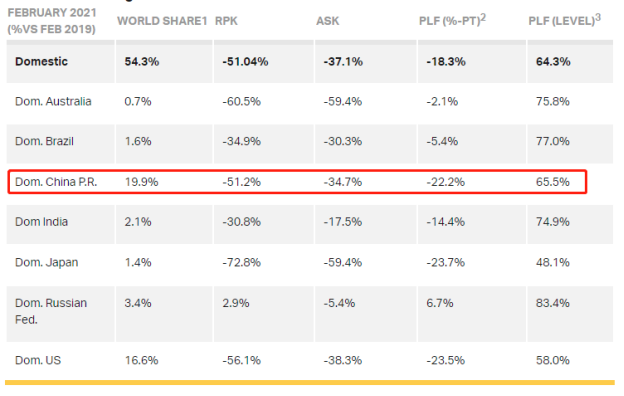 China domestic traffic declined 51.2% in February versus the same month in 2019, further down from the 33.9% decline in January compared to January 2019.
US domestic traffic declined 56.1% in February versus the same month in 2019, improved from the 58.4% decline in January compared to two years ago. The improvement was driven by falling rates of contagion and accelerating vaccinations.