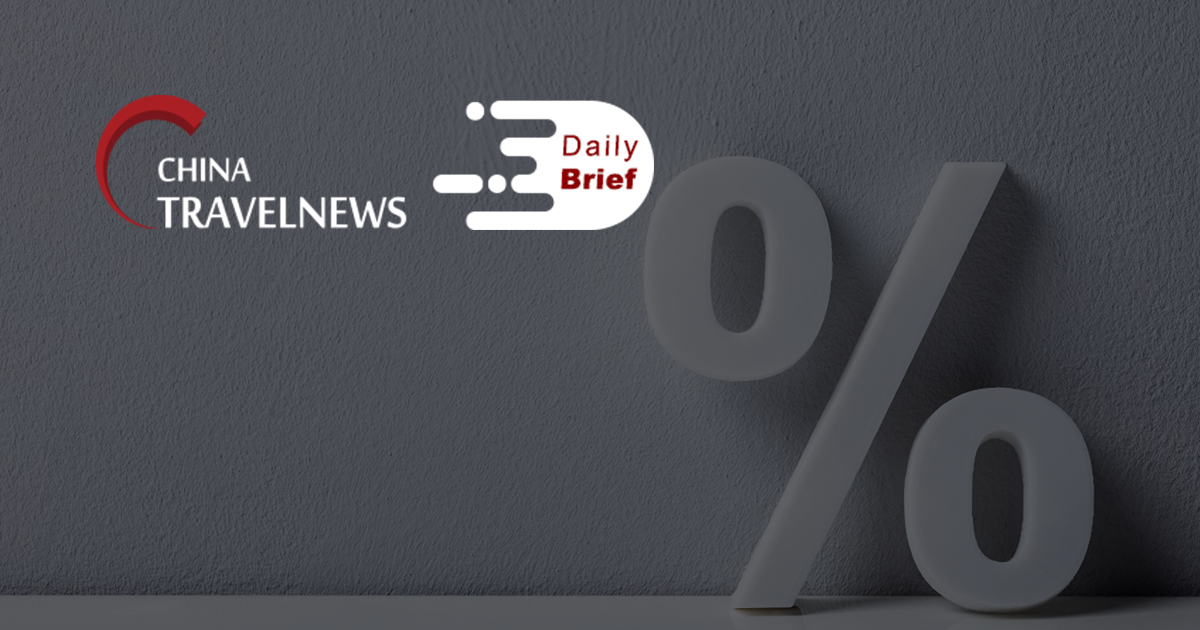 Trip.com Group still has Baidu as top investor, international revenue drops significantly
>> Trip.com Group revealed in its latest Form 20-F filing that Baidu is still its biggest shareholder, while Booking Holdings is no longer an investor with at least 5% stake. As of February 28, 2021, directors and senior management holding more than 1% of Trip.com shares include chairman James Jianzhang Liang (3.1%) and CEO Jane Jie Sun (1.5%). Due to the impacts of Covid-19, revenue from beyond the Greater China areas as a percentage of total revenue decreased from 12.5% in 2019 to 7.1% in 2020.
Hotel membership operator OTM secures RMB 40 million in an angel round
>> OTM Group, an internet membership service provider for the hotel and travel industries, has secured nearly RMB 40 million (USD 6.15 million) in an angel financing round led by CCV. Gaorong Capital also participated in the investment. OTM has established cooperation with more than 500 hotels since December 2020.
Leisure-focused OTA Tuniu expects to narrow revenue drop next quarter
>> Tuniu Corporation, a leisure-focused Chinese online travel company, said its revenues decreased 73.7% to RMB 118.7 million (US$ 18.2 million) in the fourth quarter of 2020. Last year the company further strengthened cost-control measures and continued to optimize internal management system. Tuniu expects to generate RMB 60.9 million to RMB 69.6 million of net revenues in the first quarter 0f 2021, which represents 60% to 65% decrease year-over-year.
China asks visa applicants to get inoculated with Chinese-made vaccines
>> China raised the stakes in the international vaccine competition saying that foreigners wishing to enter the Chinese mainland from Hong Kong will face fewer paperwork requirements if they are inoculated with Chinese-made coronavirus vaccines.
Hainan airports served 3.9 million people during New Year's mass travel
>> Hainan's international airports served 28,900 flights and 3.9 million passengers in a 40-day travel period in connection with the lunar New Year holidays. According to local media, this concerns transportation from February 28 to March 8, three air hubs in Sanya, Haikou and Qionghai.
Chinese aviation authority punishes Donghai Airlines after crew-member fight
>> The Civil Aviation Administration of China (CAAC) is preventing Donghai Airlines from expanding its routes, flights and capacity after a pilot and flight attendant allegedly brawled during a recent flight. Though the Shenzhen-based Donghai Airlines previously confirmed that the pilot and flight attendant had been suspended following their "argument," the carrier has since stated that the two have been banned from working for the airline ever again.
Argentina wooing "strategic" Chinese travel market to boost tourism
>> Argentina is eagerly awaiting the arrival of Chinese travelers to boost tourism in the wake of the COVID-19 pandemic, Argentina's Minister of Tourism and Sports Matias Lammens said. Calling China "the world's leading source of tourists," Lammens said he had recently signed a memorandum of understanding with the Chinese travel agency Trip.com Group to strengthen tourism between the two countries.
China vows to build passenger traffic back to around 90% of pre-pandemic levels
>> Chinese civil aviation regulator vows to build passenger traffic back to around 90% of pre-pandemic levels, while aiming to reduce losses and increase profits for aviation companies. Wu Shijie, an official from Civil Aviation Administration of China (CAAC) said during an online media briefing that the passenger traffic in February was 23.95 million trips, a growth of 187.1% than the same period last year. He noted that traffic is equivalent to 44.5% of the same period in 2019, and "the degree of recovery is still not high."