How the year 2021 will pan out for the travel industry in Asia and the rest of the world will largely depend on how the Covid-19 situation plays out in China. For now, international borders are closed but it's important to keep a close eye on trends that are happening in the world's largest outbound travel market.
At the same time, Chinese travel brands also have to be kept abreast of trends happening across Asia and how markets in the region adapted and are preparing for the future.
WiT & TravelDaily Virtual: Bridging China & Asia, a one-hour online event brought to you in English by two leading online travel brands, will connect the dots between China and Asia.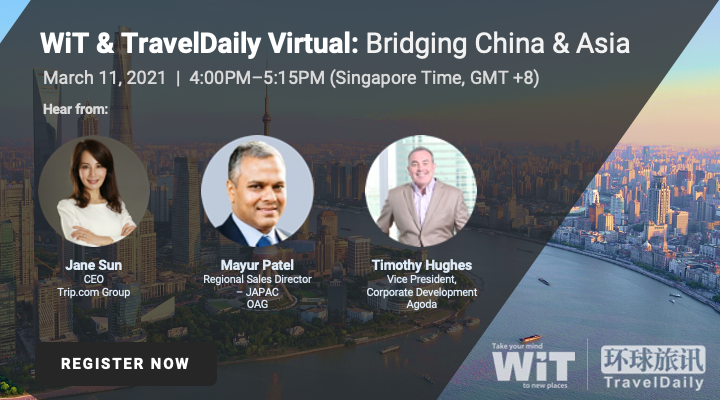 Time: March 11, 2021 | 4:00PM–5:15PM (Singapore Time, GMT+8)
Learn about what's happening on the ground in China, and across Asia, and what the two markets can learn from each other to ride out the uncertain months ahead.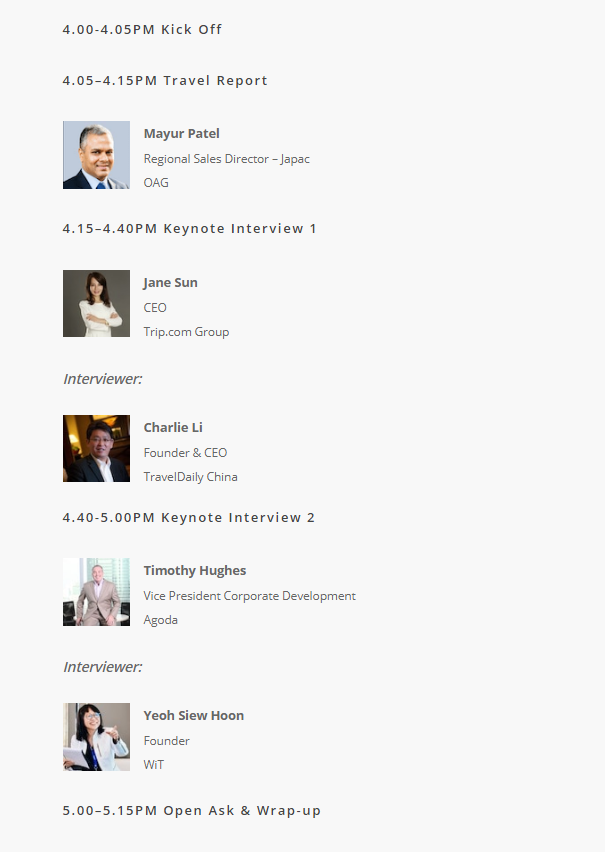 Register Now: https://www.wenjuan.com/s/UZBZJvVRwX/