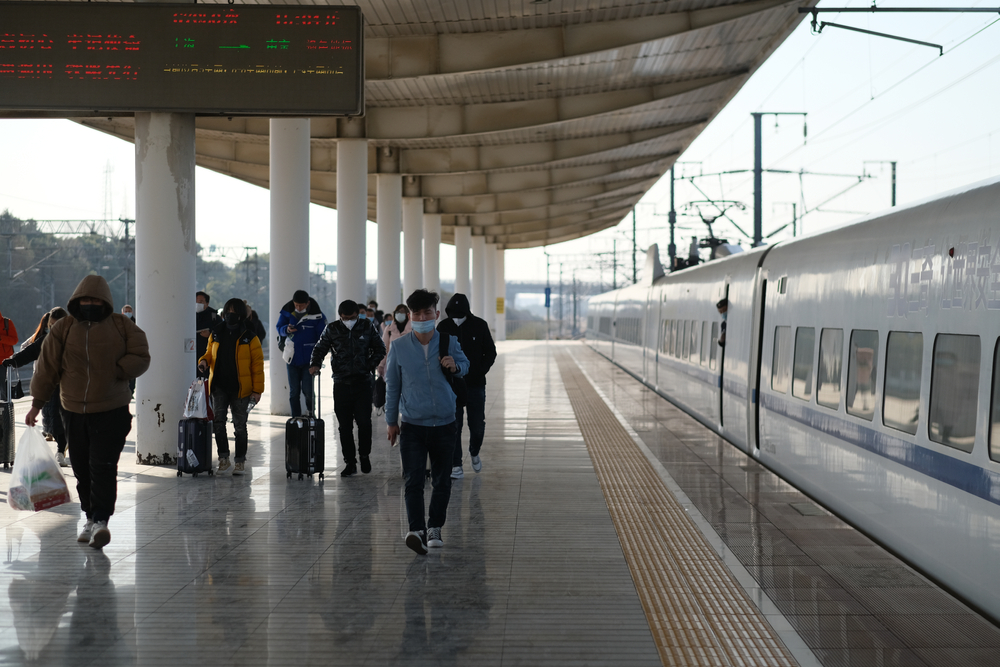 To encourage people to stay local for the holiday in a bid to reduce the risk of the epidemic spreading amid the country's Spring Festival travel rush, local governments have been giving out cash bonuses for those who are not going home for the holiday, a policy that experts said was like "killing two birds with one stone" as it not only helps to curb the epidemic risk but also boosts local consumption.
From Monday, a RMB 1,000 cash subsidy for non-Zhejiang migrant workers who will spend the Spring Festival in Hangzhou, the provincial capital, is officially open for application, drawing a wide range of attention among local residents and beyond.
By region, more people choose to stay in Zhejiang than any other places in the country, accounting for 23.6%, media reports.
Meanwhile, Chinese tourists are getting accustomed to the normalization of epidemic prevention measures and their leisure consumption habits have changed so they are willing to try safer and healthier trips, experts said.
Correspondingly, daily searches for local and peripheral travel options have increased by as much as 137% this year compared with the previous year, data from online travel agency Lvmama showed.
Read original article