China Southern is the world's third-largest airline this winter.
It jumped three places from sixth in winter 2019, aided by 16% more seats year-on-year.
It is also because China is seemingly returning to normal faster than most countries from being the first country afflicted by the pandemic and from its enormous domestic market. Domestic markets are, of course, rebounding faster than international.
Indeed, China's total domestic seats are up by 35% this winter, OAG data shows. However, the country's international market remains a shadow of its former self, down as it is by 87%.
Chinese airlines now account for seven of the world's top-20 airlines, up from three last winter. They have 40% of the top-10 spots too, double YOY.
More widely, Asian airlines now feature 11 times in the top-20, up from five.
In all, seats provided by the top-20 carriers total almost 643 million this winter, down by 30%.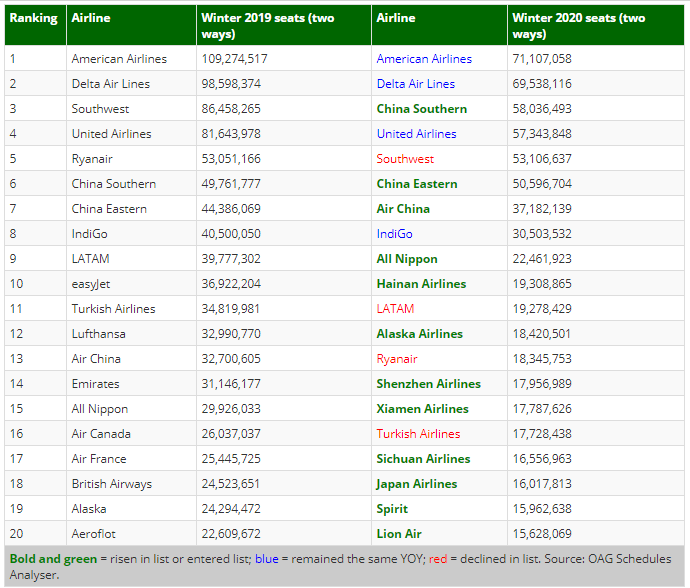 China Southern rise aided by the decline of others
Of course, such development has been aided by the decline of other airlines from lockdowns, quarantines, and border closures.
While American and Delta retain their top-two positions, Southwest, LATAM, Ryanair, and Turkish Airlines have all fallen. But they remain in the top-20.
Multiple others, including Lufthansa, British Airways, easyJet, and Aeroflot, have all fallen out of the top-20 list completely. Europe remains a very badly-hit region.
Of course, most of this shuffling about is only temporary, although each region and country will take very different times to recover.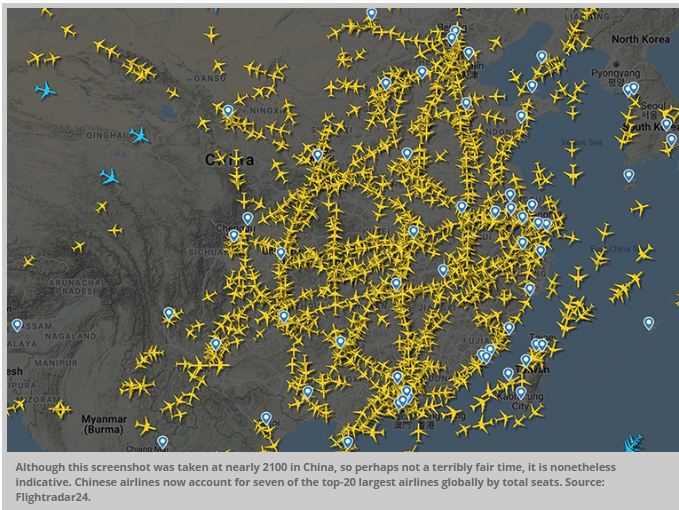 Read original article